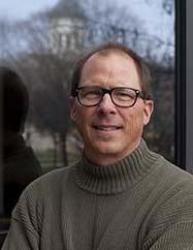 Stephen B. Hager
Professor of Biology
Students in my courses are challenged to learn content and conceptual material, and to apply this information to solve problems. I offer opportunities for students to engage in high-level critical thinking skills, analyze complex situations, and effectively communicate their work in both verbal and written contexts.
My research program seeks to understand the causes of human-related threats to natural bird populations.
The natural world is one giant dynamic system. Change through time is the rule, and I attempt to provide visual evidence of that change. The natural world is engaging. I try to make photographs that tell a story of my conversations — moments of engagement — with nature.
For more information about me, visit: https://sites.google.com/augustana.edu/sbh-naturestudies/home
To view photographs from my nature studies, visit: https://naturestudiesphotography.myportfolio.com/
Specializations: Animal behavior, General zoology, Conservation biology, Environmental science, Ornithology
Education
B.A., M.A., California State
Ph.D., New Mexico State