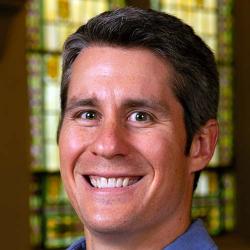 Timothy J. Muir
Associate Professor of Biology
I began teaching at Augustana in 2009, and having benefitted from a liberal arts education as a student at a small college, I am particularly happy to be a part of the Augie community. My favorite part of teaching is interacting with students in my physiology and cell biology courses. By discussing topics in interesting and relatable contexts, I aim to help students discover what it is that motivates them to be biologists.
As an ecological physiologist, my research focuses on how ectothermic, or "cold-blooded", animals respond to and survive extreme environmental stresses. In particular, I am interested in how reptiles, amphibians, and various invertebrates cope with low body temperatures. Unlike mammals and birds, these animals do not generate enough metabolic heat to remain warm during the winter and thus, must be able to maintain physiological function at low body temperatures. Many of these species can even survive internal freezing as part of their natural winter regimen. Currently, I am investigating the mechanisms by which hatchling painted turtles survive sub-freezing body temperatures during their first winter of life. I encourage any interested students to contact me about collaborating on this research.
My wife Heather and I have two sons, Liam and Jude, and we could not be happier. We are originally from Michigan and love being in the Midwest. We both enjoy being outdoors and cannot wait until our children are old enough to help us catch turtles!
(Related reading: Dr. Muir's profile in the Augustana Observer)
Specializations: Ecological physiology, Hibernation, Hypometabolism, Animal physiology, Herpetology
Education
B.A. Kalamazoo College
M.S., Ph.D. Miami University (Ohio)