Permanent Collection Gallery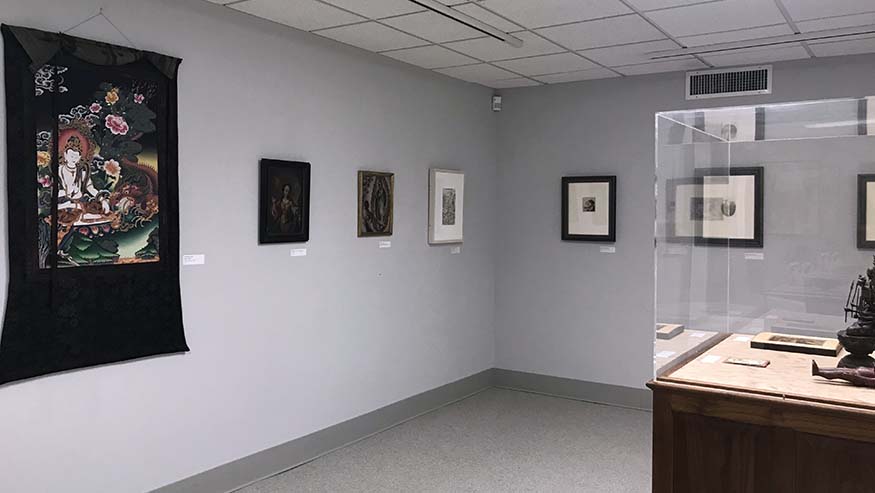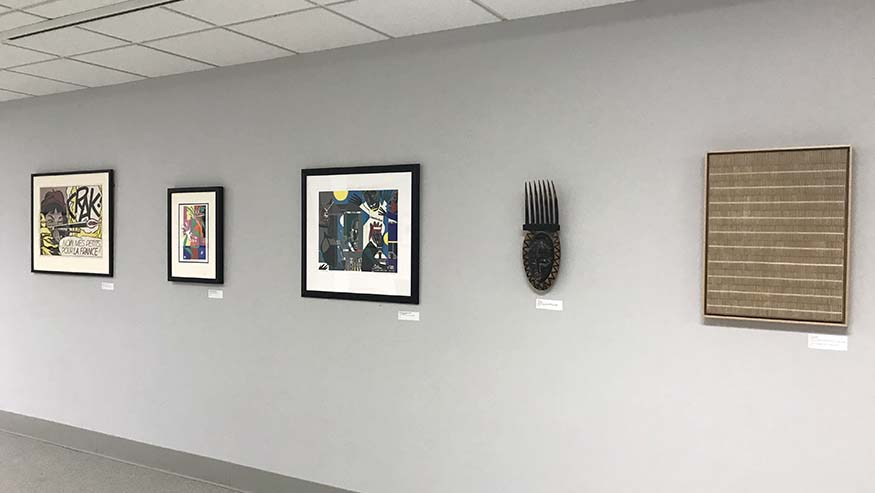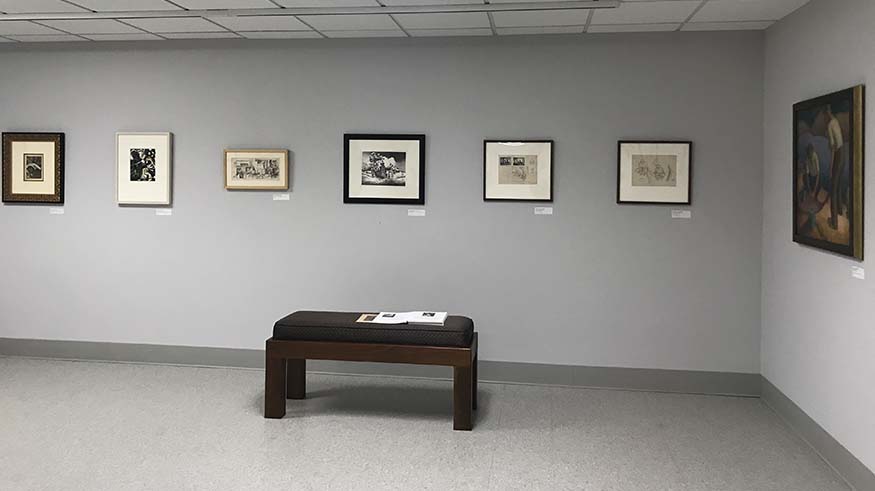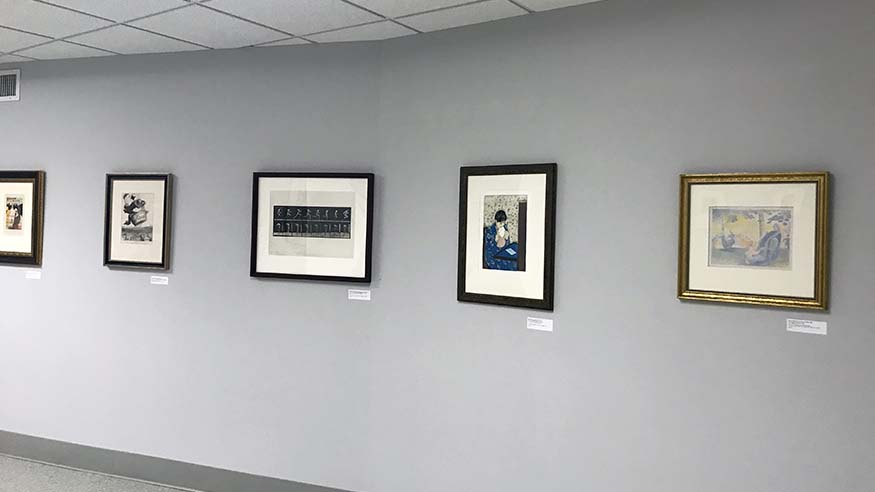 The Permanent Gallery is closed to the public, but is open to students and faculty by appointment. Call 309-794-7400 or email for more information.
The Augustana Center for Visual Culture's permanent gallery exhibits works of art from its collections: Permanent, Heritage, and Teaching. 
Each year, works are chosen by faculty and students and curated by the director to stimulate curiosity, conversation, and create a richer learning experience for all areas of study.
The gallery has had works of African, Chinese, Japanese, Tibetan, Roman, Assyrian, Egyptian, European and American art. These include ceramics, glass, sculpture, inkwells, textiles, oil paintings, drawings, and prints. 
The works are by unknown makers as well as works by well known artists including: Rembrandt, Goya, Hokusai, Nampeyo, Tiffany, Mary Cassatt, Perle Fine, Marc Frantz, John Bloom, Thomas Hart Benton, Kathe Kollwitz, Romare Bearden, and Roy Lichtenstein. 
The Augustana Center for Visual Culture has collections spanning the traditional art historical cannon as well as significant works of Swedish art, Native American ceramics, Inuit works on paper, weavings, inkwells, Warhol photographs, African masks, Whistler prints, Guerilla Girls portfolio, works by former and current art faculty, and works on paper.