Gifts reflect donors' life stories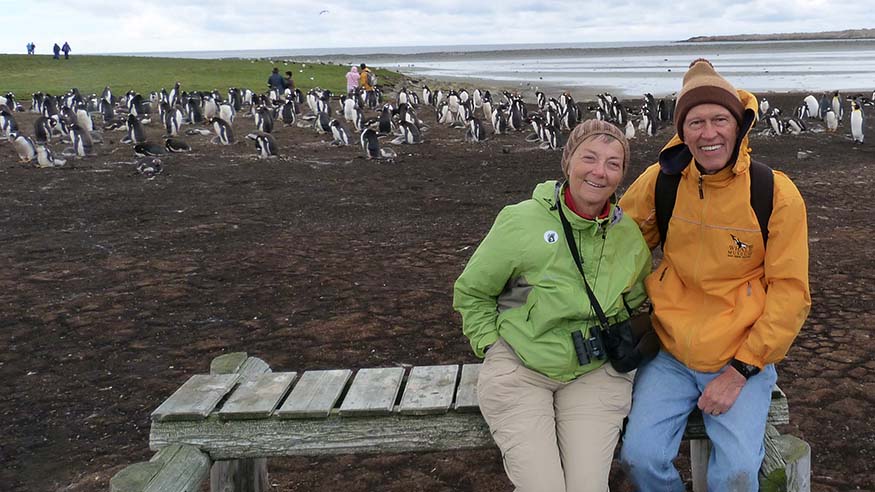 Three journeys to AUGUSTANA NOW: Kathy and Gene Jongsma, Judith Salmon Kaur and Cathy Creger Rosenbaum all established student scholarships and funds that reflect their own life stories.
Jongsma International Experiential Learning Fund
Dr. Kathy Stumpf '64 Jongsma and Dr. Gene Jongsma have had 52 adventurous years of traveling together, so far. As educators, they know what experiences in other countries can do for learning.
In fact, education and travel have gone hand-in-hand for the Jongsmas since the beginning. They met in graduate school at the University of Chicago. Kathy had just returned from studying at Sophia University in Tokyo on a teacher scholarship, and Gene from teaching in Liberia, West Africa, with the Peace Corps.
 
With doctorates in education, the Jongsmas have served students for more than 50 years: in the K-6 classroom; as reading, test and measurement specialists; and as university professors in Florida, Louisiana, Texas and Abu Dhabi, United Arab Emirates. They have held positions in Beijing, China, and in Seoul, Korea.
Working together for a few years at the Supreme Education Council in Doha, Qatar, Gene taught educational research skills to teachers and students, and Kathy was the head of English education for the entire country.
Kathy and Gene believe that their overseas experiences were transformative, by influencing their perspectives, life decisions and views of the world. With AUGUSTANA NOW, they saw an opportunity to create the Kathleen and Eugene Jongsma International Experiential Learning Fund.
Currently, about half of all Augustana students travel abroad for study, research or internships. Opportunities such as $2,000 with Augie Choice can help cover expenses. The new Jongsma International Experiential Learning Fund will launch even more Augustana students into the exhilaration and deep learning that happens while spending time in another part of the world.
The Jongsmas say they have been blessed through travel, and hope Augustana students will have travel experiences that broaden their lives as much as travel has broadened their own.
Close the Gap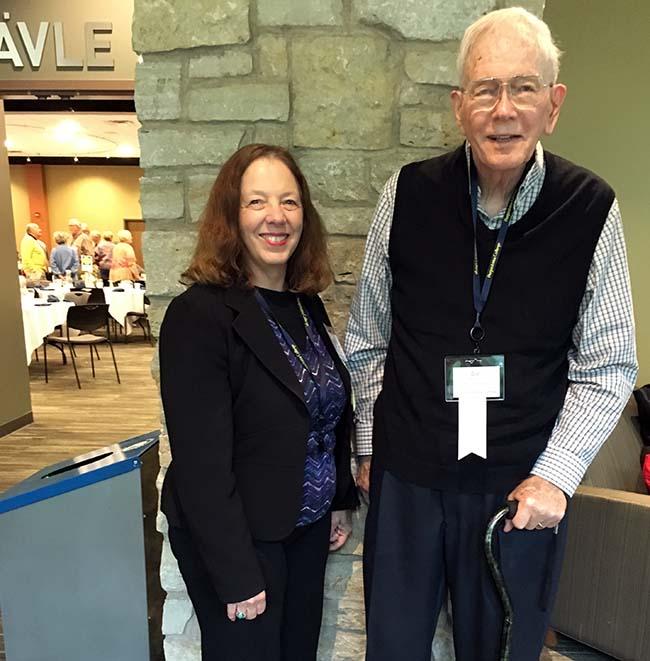 For some AUGUSTANA NOW donors, the path to college and a degree was a journey worth writing home about.
Dr. Judith Salmon '66 Kaur transferred to Augustana College on a tuition scholarship after working her way through Wright Jr. College in Chicago. At Augustana, "I still had to work for room and board, and had so little money that on Sundays, since the dorm didn't serve dinner, I could only afford a can of soup," she said. "So, I know what it's like to need and appreciate support. 
"I have been fortunate now to be able to provide that support for others who are working hard to achieve their goals!"
For Dr. Kaur, the opportunity to support students seeking an Augustana education has led to two new Close the Gap scholarships. Initiated by trustee Julie Elliott '82 in 2013, Close the Gap awards give an extra financial boost to high-achieving students whose opportunities are blocked by deep financial need.
Dr. Kaur is proof of how scholarships can set great minds in motion. After completing her bachelor's in elementary education at Augustana, she earned a master's in counseling at Northwestern University. Turning her focus to the field of medicine, she received a bachelor of science from the University of North Dakota School of Medicine, followed by an M.D. from the University of Colorado.
Today Dr. Kaur is a professor of oncology at the Mayo Clinic campus in Jacksonville, Fla., and medical director of the Native American Programs in the Mayo Clinic Cancer Center. She also is the United States' only practicing American Indian medical oncologist.
"However," she said, "I have mentored two young women who are American Indian — one a surgical oncologist and the other a gynecologic oncologist. Also, one of my mentees is an Alaska Native family practice doc at Mayo-Rochester, and he is co-directing our national Native American programs as I head toward retirement."
Dr. Kaur has worked hard to develop her legacies, but she also feels fortunate. 
Any Close the Gap scholarship recipient may be in a similar place one day — along a bright, formerly unimaginable career path, feeling very fortunate.
And it would be because of people such as Dr. Kaur, who care so much about Augustana now.
Francis O. and Lois C. Creger Integrative Health and Wellness Scholarship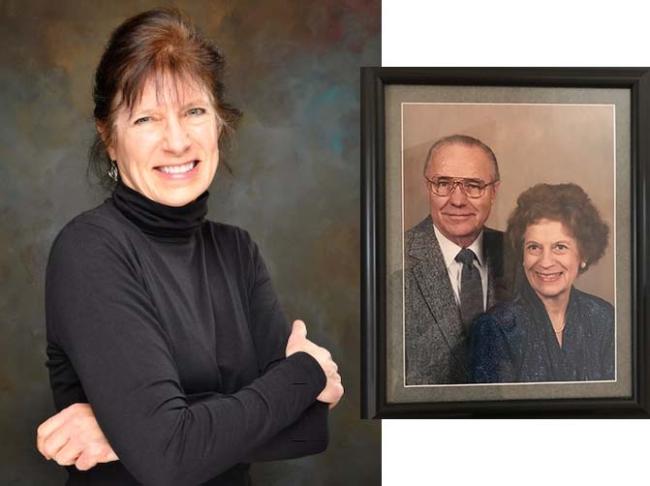 AUGUSTANA NOW also has presented opportunities to remember the college as a friend from the community.
During her high school years, Cathy Creger took organ lessons from Professor of Music Tom Robin Harris on campus, and her mother worked part-time at Augustana. On Sundays, Cathy's parents, Francis and Lois Creger, would take Cathy and her brother to services at St. James Lutheran Church in Rock Island, where they met many Augustana faculty and staff members.
Nearly 60 years later, Dr. Cathy Creger Rosenbaum still plays the organ in church services throughout the Cincinnati, Ohio, area, where she lives and works as an integrative health and wellness pharmacist.
Answering the call of AUGUSTANA NOW and a matching gift through the Abrams Challenge, Dr. Rosenbaum established the Augustana College Francis O. and Lois C. Creger Integrative Health and Wellness Scholarship.
"I wanted to establish a scholarship at Augustana with gratitude in honoring my parents' commitment to faith and music," Dr. Rosenbaum said. Intended for student musicians pursuing careers in health care, the Creger Scholarship also reflects Dr. Rosenbaum's professional areas of expertise.
She is inspired by the new Peter J. Lindberg, M.D., Center for Health and Human Performance. Opening this May, the Lindberg Center will provide academic facilities for the departments of kinesiology and public health, a natatorium, and spaces promoting mindfulness and well-being.
"Seems like Augustana was always meant to be a part of my family's life journey, in one way or another!" Dr. Rosenbaum said.
Throughout this journey, she has learned well "the interconnectedness between mind, body and spirit" so important to a lasting education and to Augustana's mission.