A lasting first impression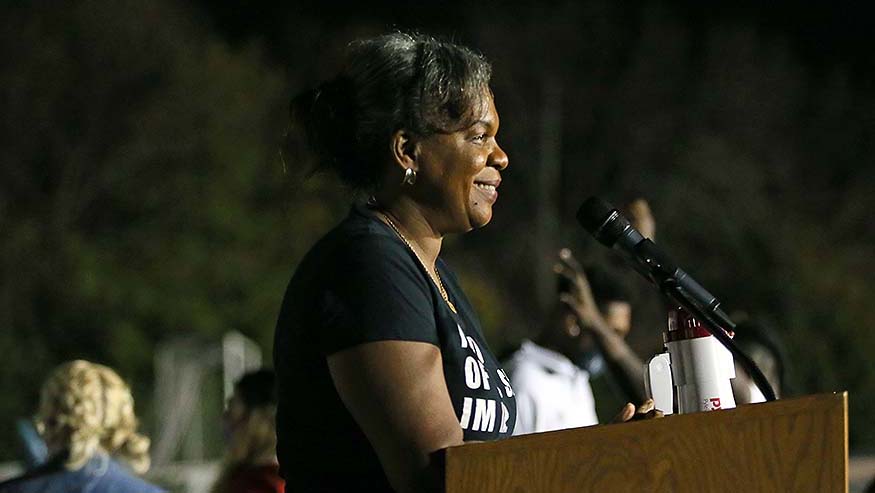 By Dr. Monica M. Smith, Vice President for Diversity, Equity and Inclusion
I first met President Steve Bahls on Saturday, Jan. 13, 2018. I was in Chicago to interview for my current position. This was a new position and would be my first as a vice president.
Given the novelty of both, my nervousness was at a threshold I'd never experienced. I was confident I could do the job but also had a healthy respect for the interview process. I was more nervous because I did not know whether Augustana really wanted someone to do the work.
After welcoming me to Chicago and inviting me to have a seat, Steve asked, "Where do you see yourself in five years?" I contemplated whether I should share my true aspiration or a minified version. I decided to be authentic. After all, everything about this role would require authenticity.
His response, "You have the acumen." From that moment on, I was at ease. I no longer felt like I was in an interview.
We had a conversation about the role and Augustana's needs. I was impressed with his knowledge about diversity, equity and inclusion. It was beyond buzzwords. He understood the concepts and knew that achieving strategic goals would require confronting the status quo by disrupting patterns and establishing new ones. His commitment was evident: "This is essential for Augustana...it fits our mission," he told me.
As I reflect on that initial hour with Steve, I remember sensing that he was assessing my commitment to Augustana when he asked about my goals. But he was also expressing an interest in me as a professional. And his response affirmed me personally and professionally.
It's been three years since that first meeting in Chicago, and nearly three years I have reported to him. Steve still remembers my answer to his first question and checks in with me about it. He continues to express care for my career and offer professional development opportunities. 
He has also proven his commitment to diversity, equity and inclusion time and again. The Presidential Racial Justice and Equity Fund established for students by Steve and Jane last year is evidence of their allegiance.
In the nearly two decades that I've been in the diversity, equity and inclusion space, Augustana is the healthiest place I have worked. There's no wonder why, with a leader like Steve Bahls at the helm.
Professional. Mentor. Friend. I appreciate him greatly.