Successfully sharing the vision
Meeting with people makes all the difference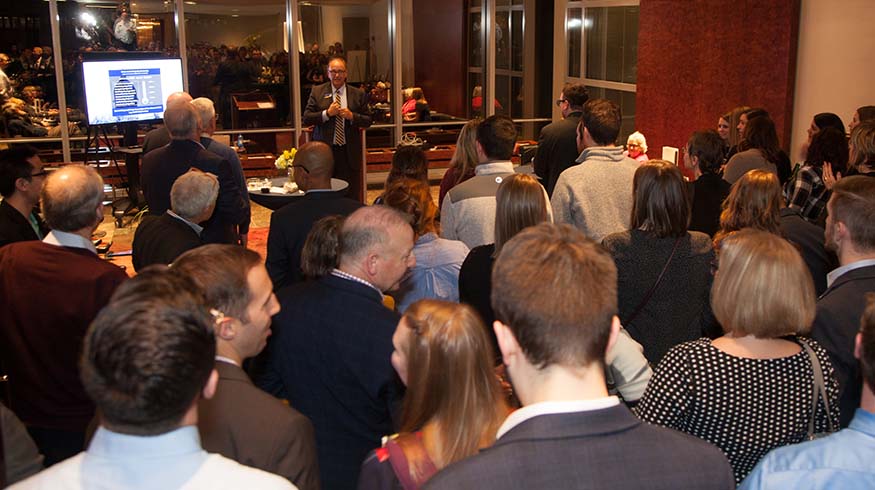 By Diane Gustafson '66 Hill, trustee and AUGUSTANA NOW co-chair
When I was introduced to Steve Bahls, newly installed president of Augustana, I think I may have come across rather boldly in my enthusiastic sharing of suggestions about engaging alumni.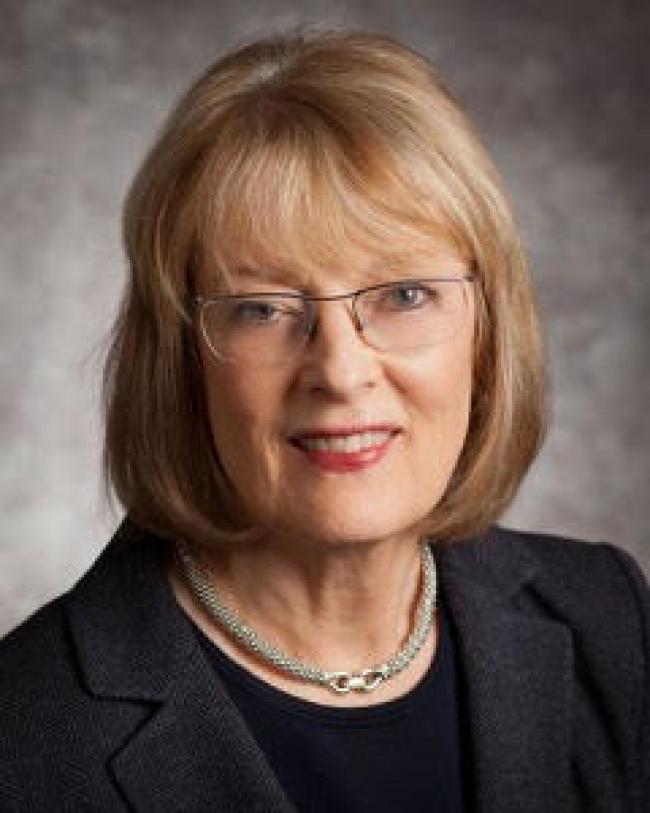 He listened intently and responded warmly. Soon after, he was traveling the country doing just that: introducing himself, listening and learning from alumni. He understood the central role alumni play in the life of a college.
Today, 18 years later, I share my reflections about Steve based on my participation in two fundraising campaigns. I hosted several events and attended many others, in addition to serving on the board's advancement committee for nine years.
From the start, Steve embraced Augustana and its founding principles and was visionary about leading the college to reinterpret its mission for continued growth and success. He was consistently authentic and passionate in sharing plans for Augustana, whether in small groups or large gatherings, donor lunches or dinners. Alumni, parents and community leaders attended because they were eager to hear President Bahls share what was happening at Augustana.
I attended the Winter in the Windy City alumni event in Chicago each January beginning in 2005 with 45 guests, and the last one in 2020 with more than 300 attendees. Steve would speak of new majors, expanded athletics, campus improvements, faculty recognition and student success.
He was proud of the Augustana brand — the outstanding success of students. He was transparent in discussing challenges and always clear about plans to address them. He communicated strategic vision succinctly, always presenting a compelling call to action. I would leave the event with a sense of pride and confidence in knowing the college was in great hands.
As president, Steve crisscrossed the country at least two more times, successfully completing two ambitious campaigns. Although raising more than a quarter billion dollars is remarkable, the engagement of many thousands of alumni, parents and community members is equally impressive.
It is the meeting with people and having conversations about Augustana, its past and future place in the world, that makes all the difference. It is the invitation to share the vision and accept the call to action that secures the future for the college. Thank you, Steve, for leading Augustana's fundraising to new heights.