Creating a place where all feel welcome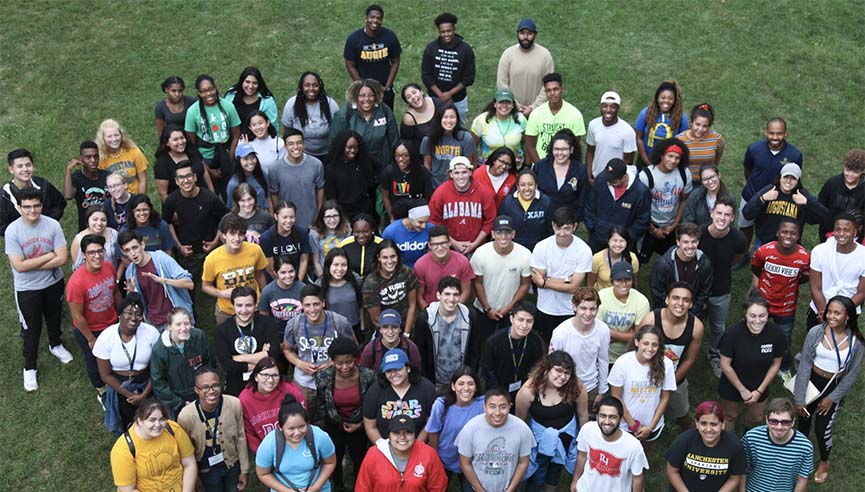 Lydia Ruelas '05 waited outside the president's office for the meeting she had requested. It was the fall of 2004, not long after her summer leadership internship with the National Hispanic Institute. She had found her voice, and courage during the internship, and so here she was.
"I went in, and I told President Bahls that I appreciated his efforts to increase diversity on campus, but they seemed like a lot of talk, not action," she said in a recent interview.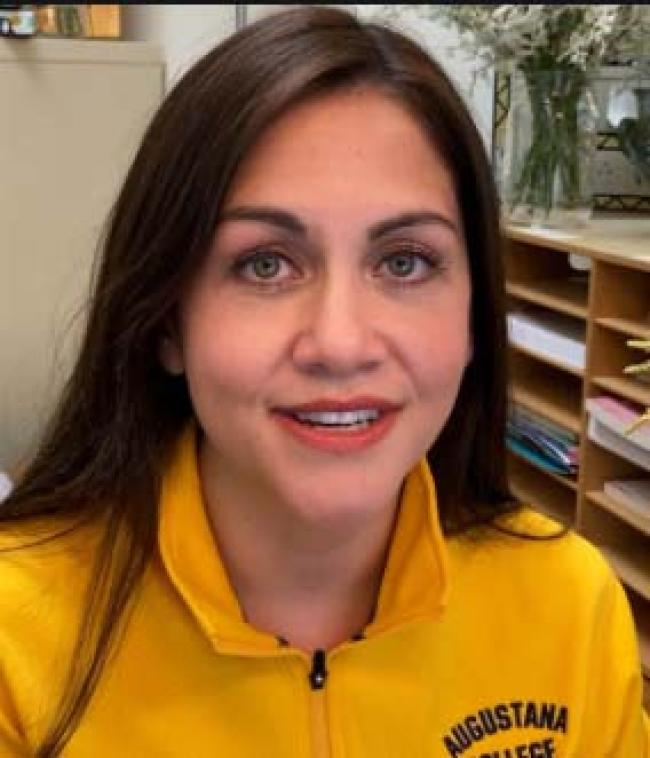 President Bahls remembers this conversation. "She came back two weeks later and connected me with the National Hispanic Institute, and that was the beginning of the college's first serious diversity, equity and inclusion plan," he said.
In the winter of 2005, Augustana launched the Authentically Augustana strategic plan, which included specific steps to "welcome a student body of high-achieving students who represent the United States' diversity." Earlier, the college had adopted the Five Faith Commitments document, of which social justice is one of the commitments.
The mission was clear, but progress was slow. In 2016, the Board of Trustees heard emotional stories from students of color about the differences in their sense of belonging at Augustana. The board responded by adding diversity and inclusion goals to the Augustana 2020 strategic plan, committing the college to advancing diversity and providing equity in access so all Augustana students have the tools and resources they need to succeed. 
At that time, international students comprised less than 1% of the student body. Today, more than 250 international students from 40 countries call Augustana home. In fact, about a third of Augustana students are either U.S.-born people of color or international students, representing the most diverse student body in the college's history.
"Our success in attracting a diverse student body would not have been possible without the vision and commitment of President Bahls," said Liz Nino, director of international recruitment and student life.
Augustana President's Advisory Council member Collis Jones '88 is vice president, U.S. policy and strategy, for John Deere public affairs in Washington, D.C. He believes President Bahls' greatest impact on diversity, equity and inclusion has been "his intentional engagement with diverse students and willingness to acknowledge that an opportunity exists.
"He has openly had conversations with students, faculty and alumni and taken meaningful actions like hiring Dr. Monica Smith as Augustana's first vice president for diversity, equity and inclusion to work on this challenge," Jones noted.
The work being done at Augustana has earned national, state and local recognition and support. Since Dr. Smith's arrival in 2018, the college has twice earned the Higher Education Excellence in Diversity (HEED) award from INSIGHT Into Diversity magazine. This honor recognizes U.S. colleges and universities that demonstrate an outstanding commitment to diversity and inclusion.
In addition, Augustana recently received $47,000 in state and community grants to fund campus efforts for justice and peace, and for racial healing.
"If we continue to focus on diversity, equity and inclusion as a collective Augustana community, we can make positive changes on our campus, in the greater Quad-City area and most importantly in the lives of our diverse students," Jones said.
As a former member of the Board of Trustees and the Augustana Alumni Association Board of Directors, Lydia Ruelas Durán has returned to campus many times since graduating. She can see the results of efforts to increase diversity and inclusion.
"During Homecoming in 2019, I walked through the Brew, and there was Spanish music playing, and students were dancing and singing behind the counter," she said. "That never would have happened when I was a student."