Inside Augustana Student Handbook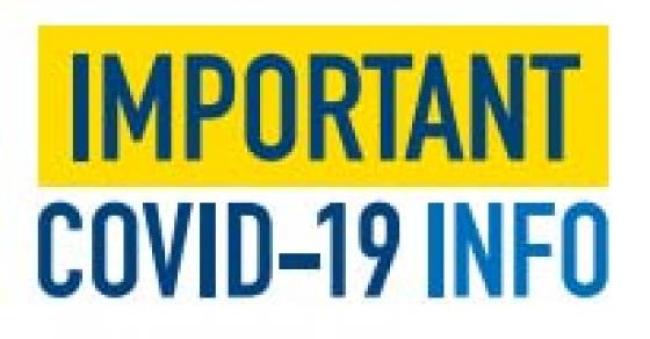 On Aug. 24, 2020, Augustana College announced that students who move into campus housing will be asked not to leave campus until Sept. 14, and that student gatherings would be limited.
Students will be allowed to travel home, to a relative's home or to an off-campus job.
Student gatherings not sponsored or approved by the college — whether on or off campus — will be limited to 10 people or fewer.
The restriction applies to gatherings with friends, fellow students and families. All gatherings will require physical distancing and masks.
Disciplinary charges
Violation of the social gathering limit of 10 students, either on or off-campus, will result in immediate disciplinary charges along with interim actions that take effect immediately. 
These interim actions may include:
Interim suspension: The student is immediately suspended from campus and from attending classes.
Interim separation from campus: Immediately upon notice, the student is not allowed to be present on campus property, including residence halls;  status will be moved to remote learner.
Interim withdrawal of campus privileges: Immediately upon notice, the student will be unable to participate in specifically identified campus privilege(s).
Interim actions stay in place while the matter proceeds through the Student Code of Conduct process.  
Section I. Services for Students 
This section includes:
Dean of Students Office
Students with Disabilities
Reading/Writing Center
Tutoring
Augustana CORE: Careers, Opportunities, Research and Exploration
Student Health Care
Vaccination Policy
Transportation
Class Absences 
Student Insurance
Intercollegiate Athletics Insurance
Communicable Disease Policy Statement
HIV/AIDS Testing
Student Counseling Services 
Office of Student Inclusion and Diversity
Residential Life
Off-Campus Living
Dining Services
Center for Communicative Disorders
Other Services (ATMs, lost and found)
Section 2. Academic Matters
This section includes: 
Augustana Honor Code
Honor Council
Academic Requirements for Extracurricular Activities
Athletic Eligibility
Student Records — FERPA (Family Educational Rights & Privacy Act)
Hometown News Releases
Photos and Use of Names
Section 3. Social Conduct 
This section includes: 
Augustana Code of Social Conduct
Student Safety and Well-Being
Hazing Policies
Policy on Demonstrations and Protests
Alcohol and Drug Policies
Narcotics, Marijuana and Illegal Drugs
State, Local and Federal Applicable Legal Sanctions
Health Risks Associated with the Use of Illicit Drugs and the Abuse of Alcohol
Drug and Alcohol Programs
Disciplinary Sanctions for Drug and Alcohol Use
Policy Against Harassment and Discrimination
Title IX and Title IX Coordinators
Sexual Assault
Policy on Consensual Relations Between Faculty/Staff and Students
Augustana I.D. Card
Preferred Name Policy
Dining Room Regulations
Judicial Processes
Possible Sanctions
Chronic Violators
Judicial Procedures for Groups
Victims of Violent Crimes
Crimes
Clery Act Crime Statistics
Campus Security
Report a Crime
Missing Student
Building Security
Emergency Response Procedures
Facilities Maintenance
Security Programs
Animals
Smoking
Chalking
Use of the Slough Pond
Use of Drones
Use of Hoverboards, Segways and Other Recreational Motorized
Section 4. Facilities
This section includes: 
Scheduling of Facilities
Facilities Charges and Regulations
Carver Center
PepsiCo Recreation Center
Brunner Theatre Center
Thomas Tredway Library
Gerber Center
Culture Houses
Computing Facilities

Section 5. Financial Aid
Section 6. Academic Standing Policy
Section 7. Campus Groups
This section includes: 
College Committees
Campus Organizations
Student Clubs and Organizations
Rules Concerning Campus Groups 
Alcohol Policy
Social Events
Contingency Funds
Fundraising
Guidelines for T-Shirts and Advertising Designs
Travel
Guidelines for Student Organization Use of Centennial Hall, Wallenberg Hall and other campus property
Section 8. Calendars and Schedules
Academic Calendar 
Important Dates and Vacation Information 
Special Events Calendar 
Final Exam Schedule 
Referrals 
Campus Map 
Important Phone Numbers