Global Ambassador Program
Augustana's Global Ambassadors work closely with the Office of International Student Life to support incoming international students. Many of them are international students, or have lived or studied abroad and often in multiple countries.  
The Global Ambassadors lead sessions during International Student Orientation, pick students up at the airport, mentor first-year international students, and plan programming throughout the year.
They help new students adjust to life on campus and in the Quad Cities.
2019-20 Global Ambassadors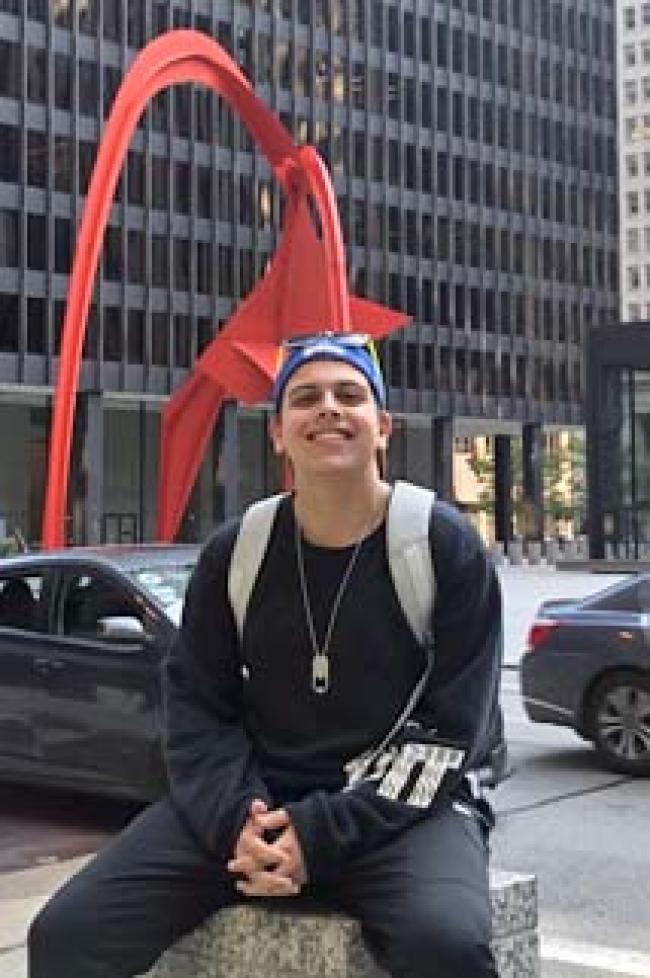 Anas Akkar
Country: Morocco
Major: Engineering physics (3-2)
Minor: Mathematics
Year: Sophomore
Congratulations on your acceptance to Augie. I would like to welcome you to what might be the best four years of your life.
This is my first year as a Global Ambassador and I will try to make the best out of it and help you through this whole transition the same way my GA helped me. I know how scary and exciting moving to another country is and as you will see, being a foreigner is pretty difficult. That is why me and my amazing team of Global Ambassadors are here to make it look like a piece of cake and make it more enjoyable than ever.
My involvement on campus includes: Augustana Physics and Engineering Society (A.P.E.S);  Soccer Club; member and social chair of the Beta Omega Sigma fraternity; African Students Association; Muslim Student Association.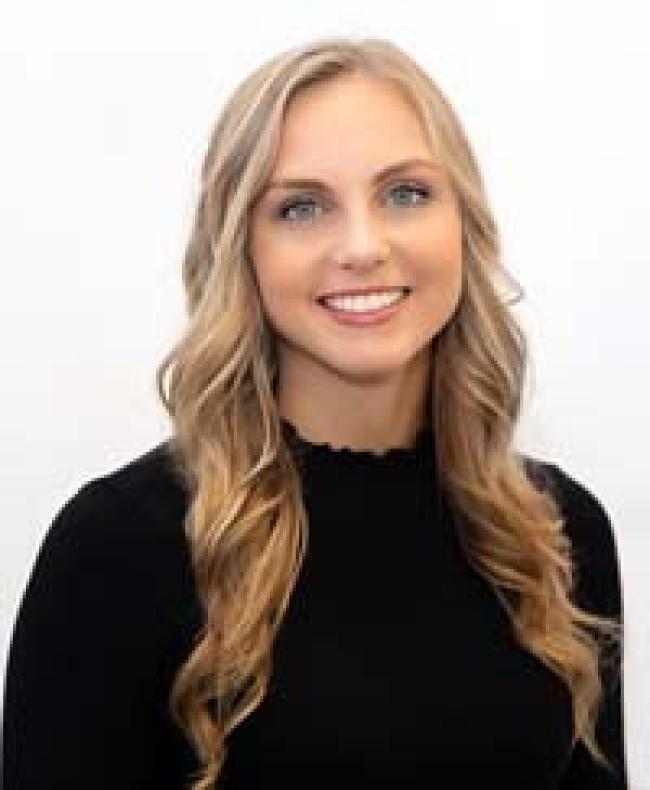 Morgan Brockhouse 
Country: United States
Majors: Biology
Minor: Psychology,biochemistry
Year: Senior
This year will be my first year as a Global Ambassador (GA) and I am so excited to get to know you! My role as a GA is to guide you through your transition into college here at Augustana. I know you are going through a large change in your life, and I am here to be your support system as well as someone to answer your questions.
On campus I am involved in Delta Chi Theta sorority, Rock Island Medical Reserve Corps, Augustana Community Health Outreach Organization, and Active Minds. I look forward to meeting you and watching you develop into strong, confident people!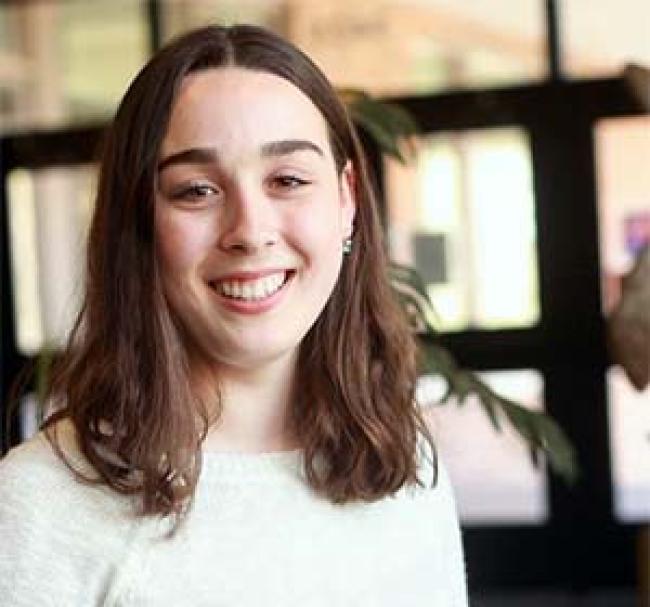 Ailín Garcia Byrne
Country: Argentina
Major: Environmental studies
Minors: Creative writing and Japanese
Year: Junior
Welcome to Augie! This is my second year as a Global Ambassador. 
Although coming to the U.S. and college is a big transition, I can say it's worth it. There are so many things you will learn about yourself and expand your perceptions of life in general.
I am involved in Heywire (improvisation group), and work with Undependent Rock Island, a city organization promoting biking, walking and bus transportation.
I'm very excited to meet you all, learn about your culture and life experiences. The Global Ambassadors are here to guide you, help you, and watch you grow as you explore new opportunities. I wish you all the best and am really glad to be a part of your new adventure!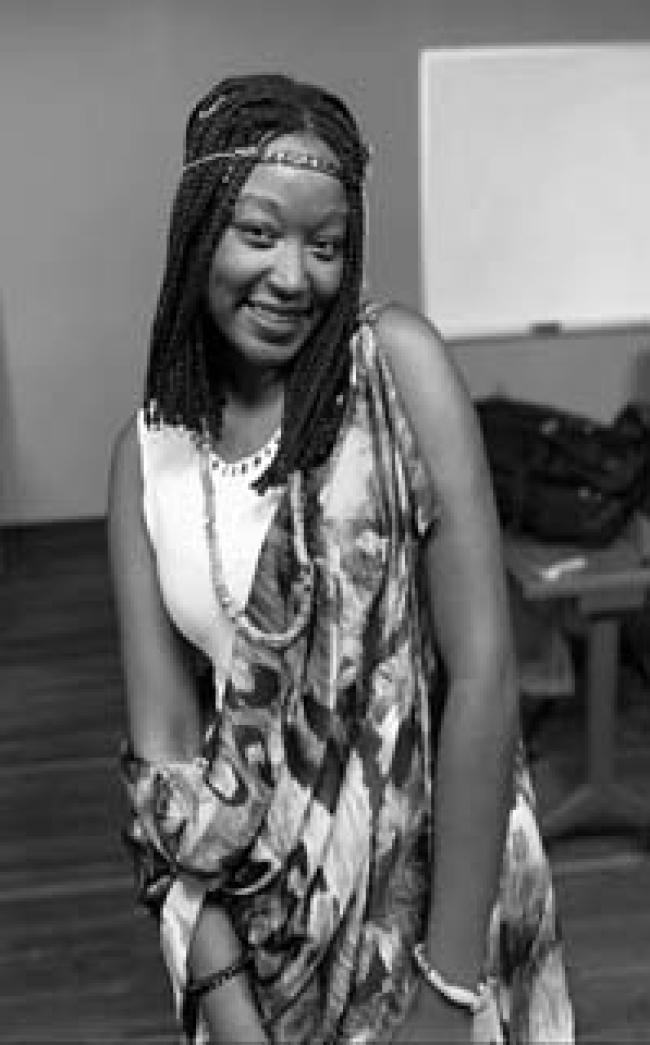 Ketsia Faraja
Country: Democratic Republic of the Congo
Majors: International business and political science with international relations track
Year: Sophomore
What an amazing choice you have made to join us at Augustana College. This year at Augie I am a sophomore and I have stepped out of my comfort zone so many times because I had an amazing team behind me through it all. I can't even imagine how my experience at Augie would have been without orientation week, let alone my GAs.
I remember my first day before orientation week, I had a lot on my mind. So many questions and concerns about being comfortable and welcomed after stepping so far out of my comfort zone. International orientation to me personally was a life-changing experience. Immediately after my arrival at Augustana College, I could feel the love, care, and family feeling within the community itself. My past beautiful GA made me feel right at home as everything we did together was smooth, funny, and sweet.
This year I am privileged enough to be in a position where we can share all of that together. That's why this year I decided to be there and help you all into this new beginning as a GA.
My involvement on campus would be: I am in the Augustana Students Association, the French club, I am a member of the Chi Omega Gamma sorority, I am an event coordinator at the Inclusive and Diversity Office, also a member of Black African Association, I'm in a Zumba and Salsa class and finally a member of Best Buddies.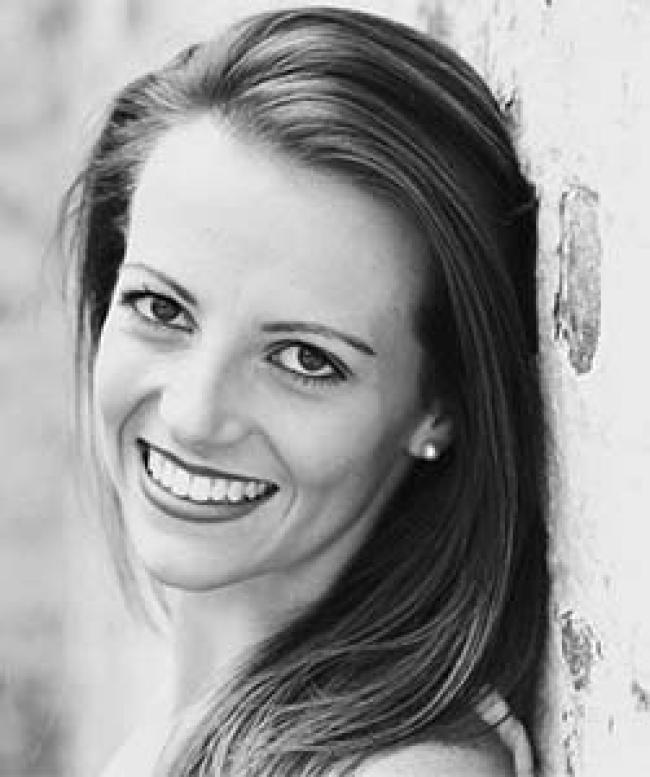 Candice Louise Gericke
Country: South Africa
Majors: Pre-medicine
Minor: Communication studies
Year: Junior
Welcome to the beautiful incoming international students of 2019! I am super-excited to meet you all and make everlasting memories. 
This year at Augie I will be a junior and I cannot wait to make your experience here unforgettable. This is my second year as a Global Ambassador (GA) and what I want for you is to feel as welcome as I did when I arrived at Augie. This all was thanks to the Global Ambassadors my freshman year.
My personal mission as a GA will be to help and assist you in any way needed so that you can have a smooth transition into your new home. I want to challenge you to grow and develop into the person you can be and support you academically, socially and emotionally. I want you to find your spot at Augie with ease because this is going to be your home away from home. 
I'm an active member of the Delta Chi Theta sorority, the vice president of Heywire improv group, Global Engagement Team Signature Events, I work as a student ambassador at CORE, a member of the African Student Association, Office of International Student and Scholar Services student associate, and then last but not least, a Global Ambassador.
I cannot wait to see you all grow into the best versions of yourself. The countdown begins.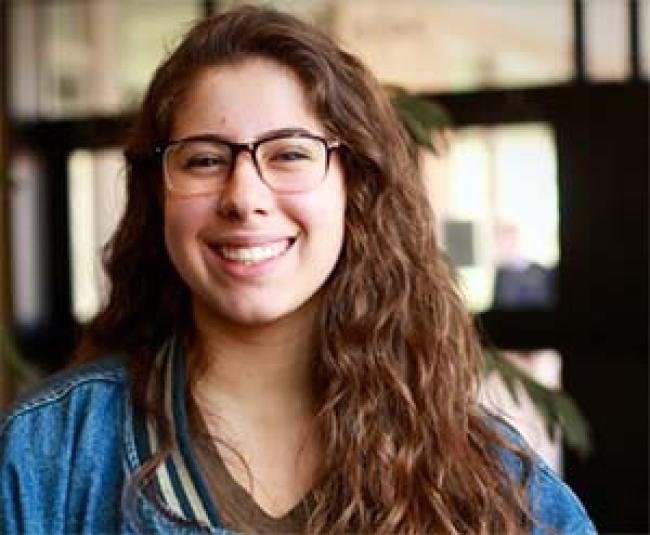 Rachel Hecke
Country: Brazil
Majors: Psychology, philosophy, political science 
Year: Senior
This is my third year being a Global Ambassador and I cannot wait to meet all of the incoming students! On campus I am involved with Public Safety Student Corps, the Office of Admissions, Heywire (improv group) and Psi Chi, the National Psychology Honors Society.  
I love being a Global Ambassador because of all the wonderful people I get to meet and build friendships with. I hope to be able to help you guys with whatever you may need and to be a friendly face for you to see around campus.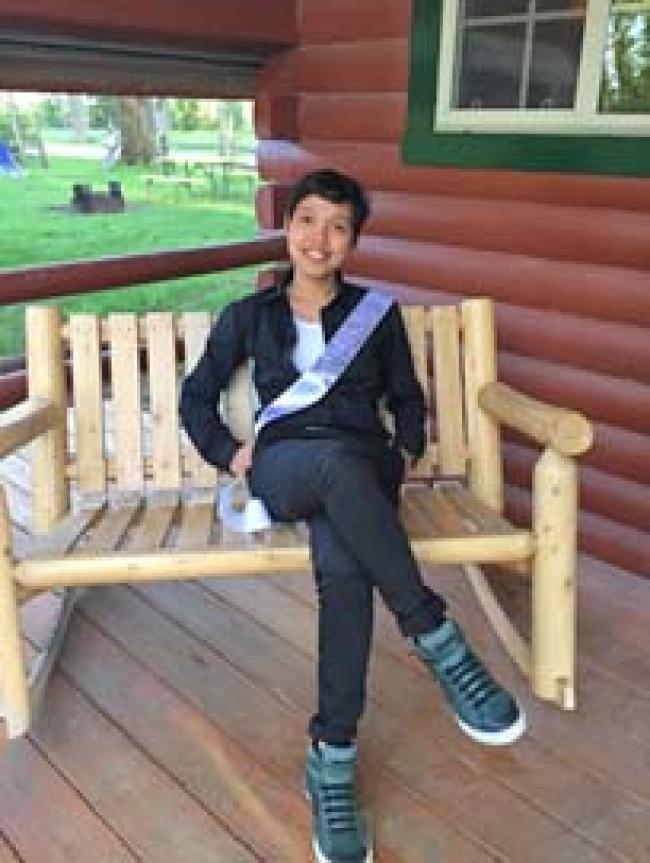 Jue Jue Wai Hin (JJ)
Country: Myanmar (Burma)
Majors: Geography and environmental studies
Minor: Psychology
Year: Junior
Hello, incoming international students of 2019! Welcome to Augustana!
I am so excited to meet all of you guys and go through all of these welcoming events and Welcome Week. I can't wait to meet you all and guide you through your freshman year. Like my freshman year which I experienced welcome and homie by the guidance of my GA, I am proud to be there for you and give you amazing freshman international student life experience here at Augie!
I am involved with Zeta Phi Kappa Sorority, Bike Club, Geography Club, Sierra Club, and UNYK. I also work as CORE ambassador (supervisor), Admission student ambassador, Global Ambassador, research assistant and Brew student worker. Yeah, you will probably see me in every part of campus working most of the time.
Get excited you guys! I promise amazing experiences are waiting for you. See ya soon!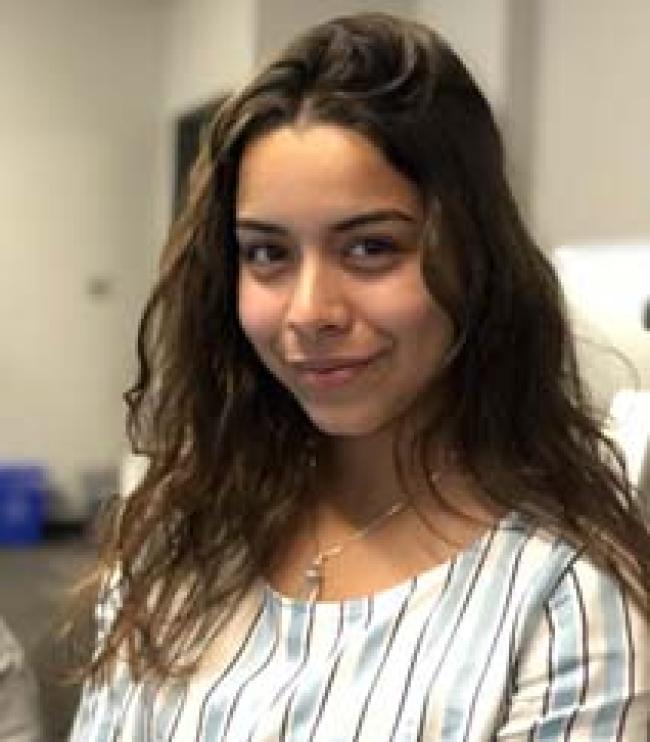 Nicole Gomes Pacheco
Country: Brazil
Majors: Business administration and graphic design
Year: Sophomore
Welcome to Augie! 
I am sure you are going to love it as much as I do! I am a sophomore and this is my first year being a Global Ambassador, I am so excited to meet you guys for our International Week! In my first year, I loved my GA experience that made a total difference in my transition and I hope I can make your experience amazing as well! 
A little about me: I am an international student from Brazil and I am a part of the tennis varsity team, the Chi Omega Gamma sorority, and the Admissions office of Augustana. 
I know that moving to another country can be nerve-wracking but I promise you that is worth it!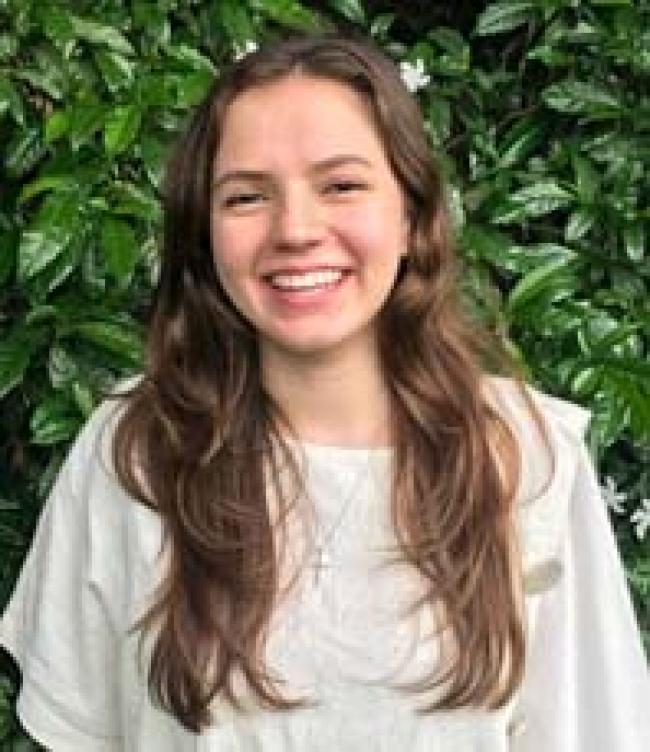 Melida Castro Sánchez
Country: Nicaragua and Costa Rica
Majors: English and creative writing
Year: Sophomore 
Hello international students! Welcome to Augustana! I'm a sophomore and this is my first year being a Global Ambassador.
I loved my international orientation and I have an amazing GA. I can't wait to meet you all and help you transition into Augustana and the U.S.A. Even though it sounds terrifying I promise it's worth it. 
My on-campus involvement: I was part of the Observer (Augustana's newspaper) all of my freshman year, I work for the English, Classics and Creative Writing department, and now I'm a GA.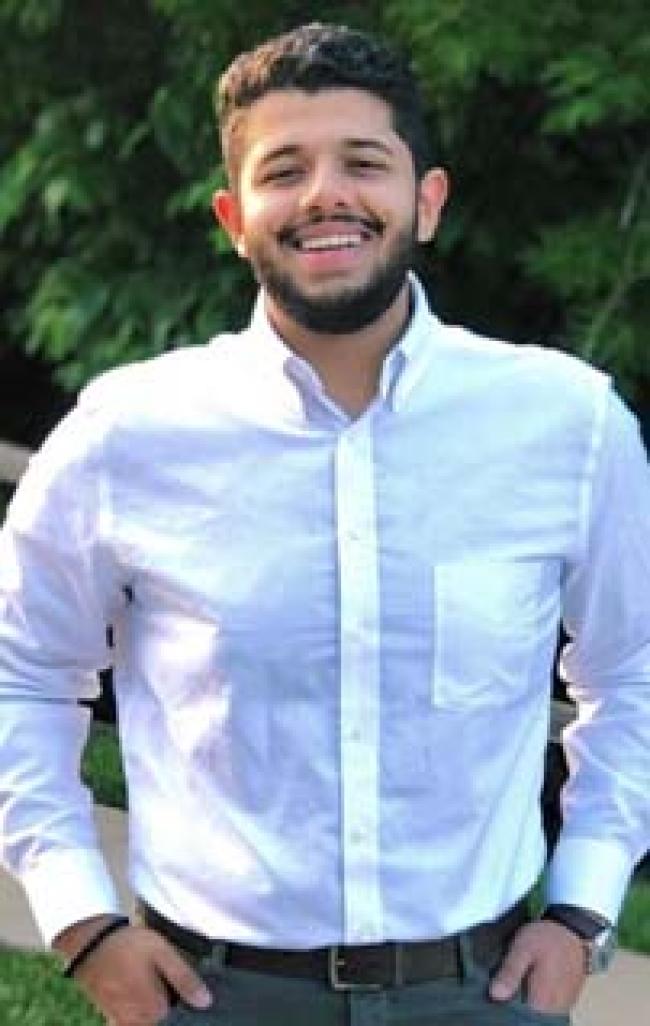 Haider Shah
Country: Pakistan
Majors: Accounting and business administration/finance and management
Year: Junior
Hello everyone!
This is my first year as a Global Ambassador. Arriving at college and being a part of the orientation is a beautiful and unforgettable time for all of you as well as the GAs that help you transition well as college students. All GAs are here to support you in all ways possible and make you truly feel welcomed.
Currently, I am involved in the Office of Student Life and work as a Business Office associate. I am also a part of Ads Advertising and Marketing as well as the Gamma Alpha Beta fraternity.
Can't wait to see you all!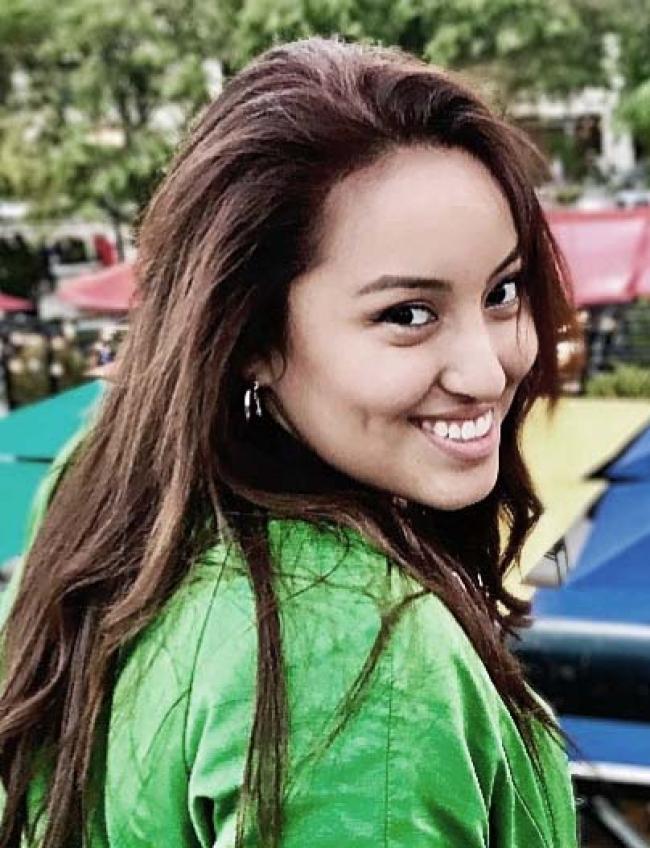 Jhadira Villavicencio
Country: Ecuador
Majors: Public health, Spanish for professional use
Minor: Biology 
Year: Senior
Hello international students! Welcome to Augustana — we are so excited to have the opportunity to work with you and help guide you in your transition into Augustana!
My name is Jhadira Villavicencio and I am a current senior. I am Ecuadorian and grew up in Chicago. This is my third year being a Global Ambassador and it is my favorite job to have. As your Global Ambassador I will be here to help you with your academic, social and emotional challenges. I will help you find your home not just in Augustana but in the Quad Cities. 
I love getting involved in the community. On campus I have been involved in multiple clubs such as ACHOO the medical club on campus, Best Buddies, and  Latinx Unidos. Off campus I spend a lot of time in internships and volunteer work with the Red Cross, Big Brother Big Sister, America Reads, the Boys and Girls Club, Project NEST, AmeriCorps and was even a soccer coach for 7-years-olds with the Davenport Parks and Rec.
I am a very dedicated and committed person with a drive to help others. I am a very genuine person with a big heart and big dreams. I lead with love and always have the best intentions when making decisions. I love to mentor and be a role model. You will definitely be in good hands! 
I will be joining the Peace Corps in a couple of years in Ecuador for a two-year commitment. I plan to work with at-risk youth between the ages of 10-25 and their communities to implement positive youth development and community programs. Projects include vocational training, life-skills development, leadership activities self-esteem, substance abuse prevention, service learning, income generation, HIV/AIDS awareness, community organizing, organizational development, and stay-in-school programs.
I have big plans and am very driven to accomplish them. I would not have been able to do it without the resources and the opportunities that Augustana has given me. I have really found my home here and am so excited to help you find yours!