Global Ambassador Program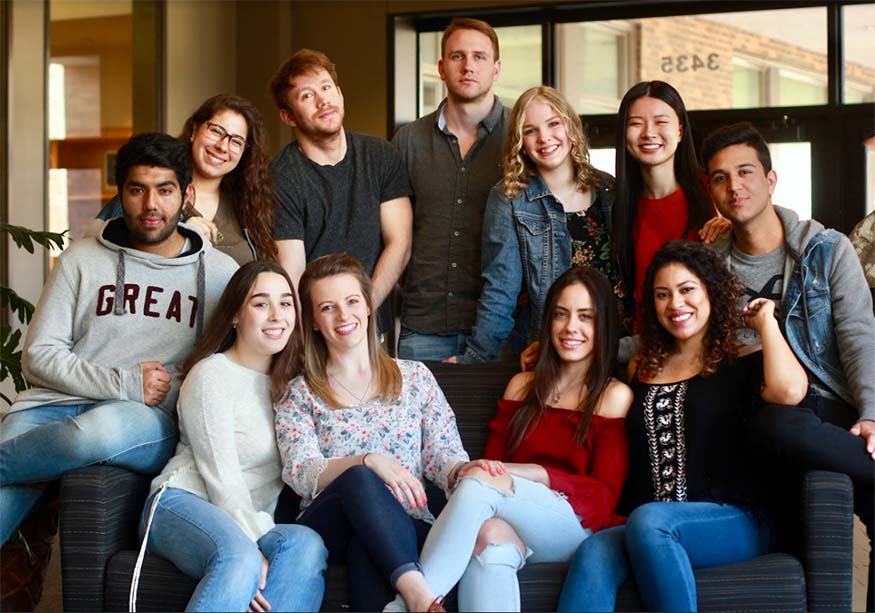 Augustana's Global Ambassadors work closely with the Office of International Student Life to support incoming international students. Many of them are international students, or have lived or studied abroad and often in multiple countries.  
The Global Ambassadors lead sessions during International Student Orientation, pick students up at the airport, mentor first-year international students, and plan programming throughout the year.
They help new students adjust to life on campus and in the Quad Cities.
2018-19 Global Ambassadors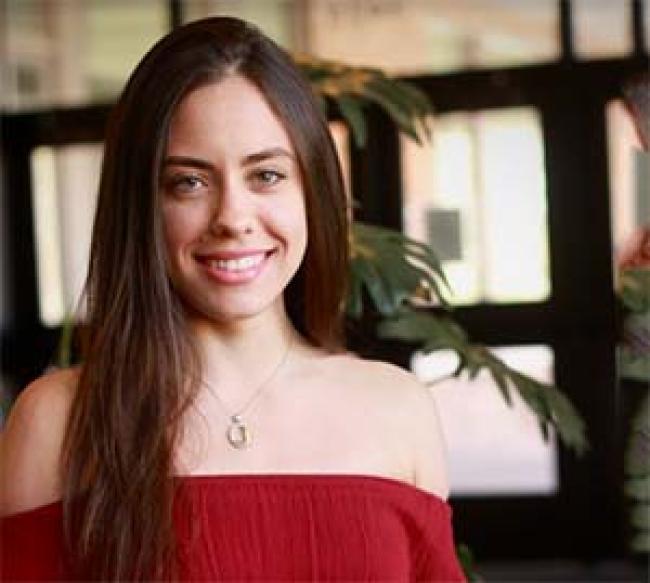 Juliana Pinheiro
Country: Brazil
Majors: Neuroscience, biology
Minor: Biochemistry
Year: Junior
Hello internationals. I would like to express my excitement for all of you who have chosen Augustana to be part of your life journey from now on. My first year has been truly unforgettable, and I can attribute many of my positive experiences to the Global Ambassadors. I am here to help your transition go as smoothly as possible, listen to any complaints, and do everything – to the best of my abilities – to help you meet your needs.
The key to adapting to this great new world is to engage and participate as much as possible. This is your time to explore any hidden interests and branch out. I am currently on the executive board for Tri Beta (National Biology Honor Society), a member of the Medical Reserve Corp, and Pre-SOMA (the Pre-Medicine student group). There are many ways to become a part of the Augie community, as you will soon discover, and the Global Ambassadors will be here to help you through the process. Get excited!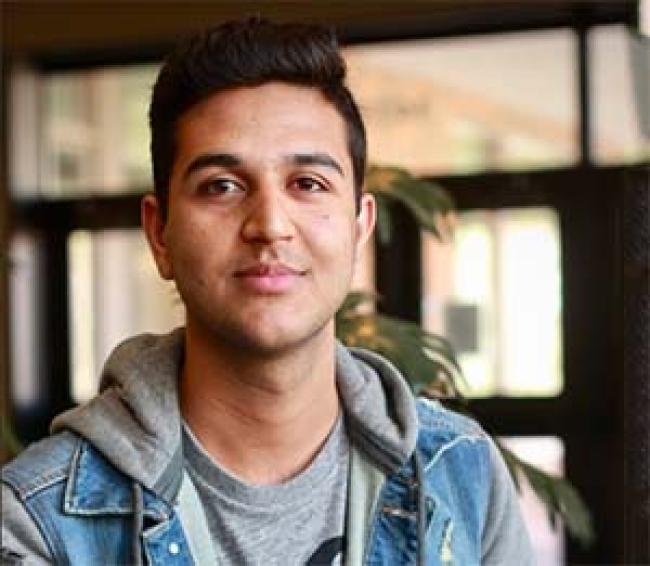 Zeeshan Ali
Country: Pakistan
Major: Accounting and business/finance
Minor: Economics
Year: Sophomore
Hello Internationals and welcome to Augustana. My first year at Augie has been a memorable one, and I would thank all the GAs for making it a great first year for me. Being a GA is a huge achievement as one has an opportunity to make a positive impact on someone's life. I am very excited to know you all and help you transition to Augie as smoothly as possible.
I am quite actively involved on campus as I am a part of Asian, African, and Muslim student associations.I work as a student worker at the Office of International Student Life and the Registrar's office. I also work as a student associate with the Business Office at Augustana. I am part of of Global Engagement Team and I am also involved with the Admissions Office and Public Safety Student Corps. I am a huge Manchester United fan and I play varsity soccer at Augie as well. Other than that, if you want to share some dank memes with someone or listen to some EDM, I am your GUY! I am really excited to meet you all and help you in every possible way to make your time a memorable one at Augie.  
See you guys soon. Cheers!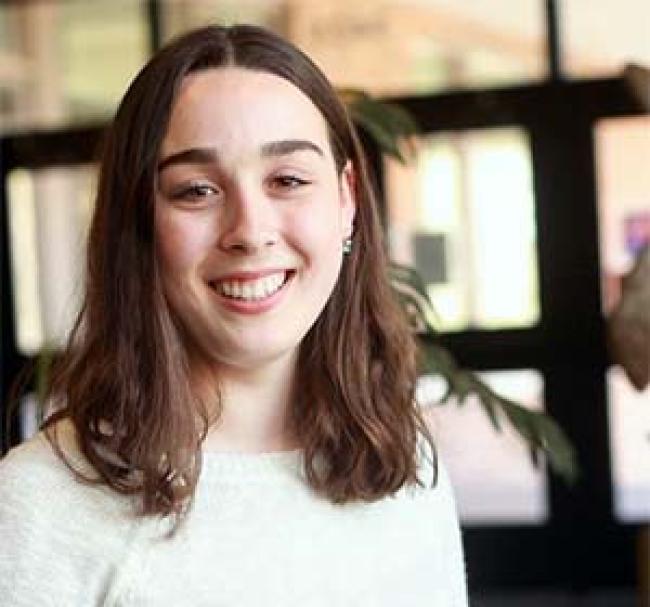 Ailín Garcia Byrne
Country: Argentina
Major: Environmental studies
Year: Sophomore
Welcome to Augustana! Although coming to the US and college is a big transition, I can say it's worth it. There are so many things you will learn about yourself and expand your perceptions of life in general. Here on campus I am involved in Heywire (improvisation group), the Augustana Observer (as a news reporter), and work in the Office of ISL as a Student Associate. I'm very excited to meet you all and learn about your culture and life experiences. The GA's are here to guide you, help you, and watch you grow as you explore new opportunities. I wish you all the best and am really glad to be a part of your new adventure!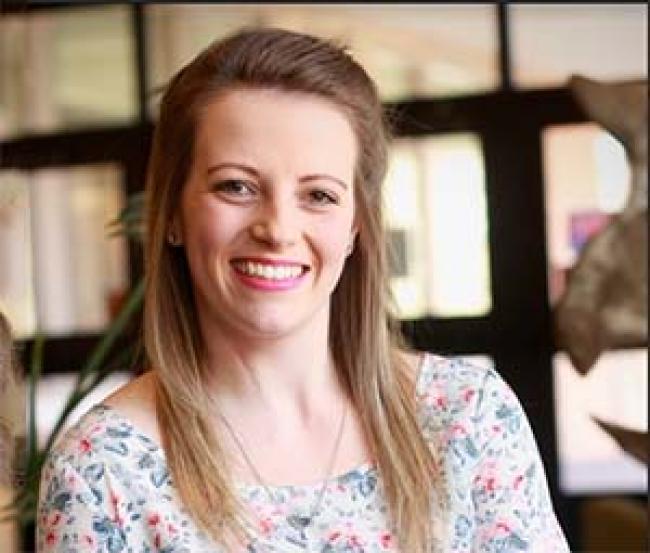 Candice Louise Gericke
Country: South Africa
Majors: Pre-medicine and biology
Minor: Communication studies
Year: Sophomore 
Welcome to the beautiful Incoming International students of 2018! I am super excited to meet you all. 
This year at Augie I'll be a sophomore and I can not wait to make your experience here unforgettable. This is my first year as a Global Ambassador and I what I want for you is to feel as welcome as I did thanks to the Global ambassadors of the past year. I want to help and assist you in anyway needed so that you can have a smooth transition into your new home. I want to help and challenge you in academic, social, emotional and transitional support. I want you to find your spot at Augie with ease because this is going to be your home away from home. 
My on campus involvement would be; I'm an active member of the Delta Chi Theta sorority, the Vice President of Heywire Improve Group, Choral Choir Member, Global Engagement Team Signature Events, International student life office Student associate and then last but not least a Global ambassador.
I can not wait to see you all grow into the best versions of yourself, the count down begins.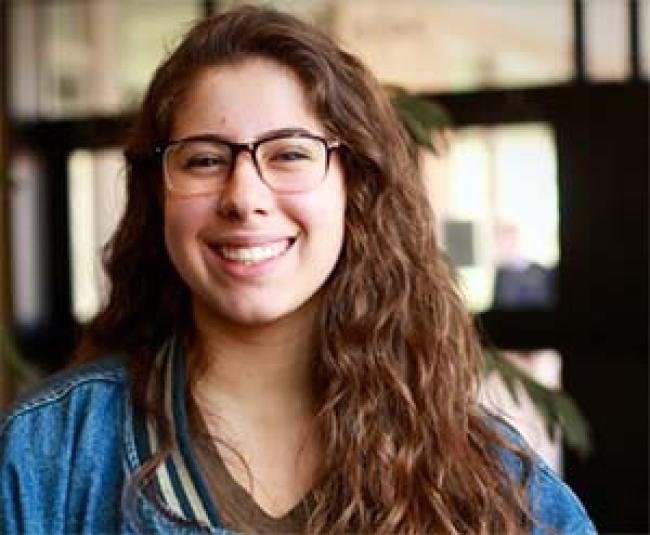 Rachel Hecke
Country: Brazil
Majors: Psychology and philosophy
Minor: Political science 
Year: Junior 
This is my second year being a Global Ambassador and I cannot wait to meet all of the incoming students! On campus I am involved with Public Safety Student Corps, the Office of Admissions, and Psi Chi, the National Psychology Honors Society.
I love being a Global Ambassador because of all the wonderful people I get to meet and build friendships with. I hope to be able to help you guys with whatever you may need and to be a friendly face for you to see around campus.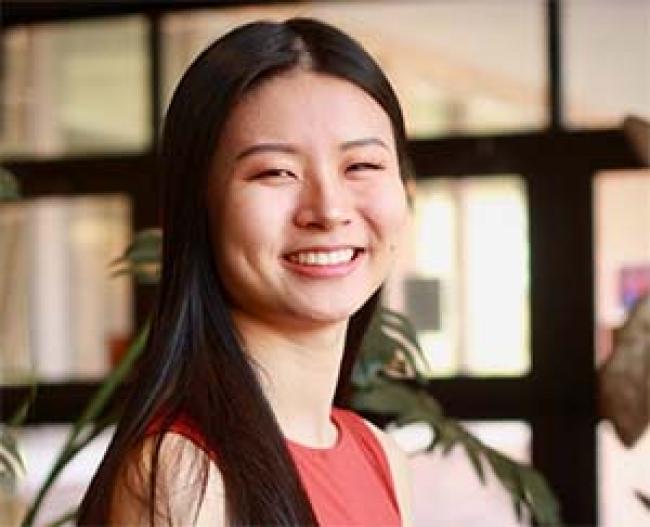 Genesis Li (Yinuo)
Country: China
Majors: Philosophy and political science
Year: Sophomore

Hello! My English name is Genesis and my Chinese name is Yinuo Li. It is such a honor for me to become your Global Ambassador next school year.
Here is a little bit about myself: I came and studied in America since the age of 14. I always do introduce my two names to everyone because my English name has special meaning for me! I was baptized to become a Christian three years ago. My pastor and I chose the English name --- "Genesis."
After graduating from a high school in California, I chose Augustana to continue my undergraduate education. For leisure time, I hang out with friends and I am a big fan of skateboarding (even though I might not look like I am, but I actually do love skateboarding).
In addition, I see Augustana as a very welcoming and encouraging place. I am very glad that you will soon be part of our International family at Augustana! As a Global Ambassador, I'd love to help you adapt into this community.
I am double-majoring in philosophy and political science because I want to pursue my future education in law school. I am actually trilingual (Chinese, English, and Spanish). This year, I am involved in Spanish Club. Also, I was in the Emerge Leadership program. Now, I am glad I have the opportunities to work at Office of International Student Life as both a Student Associate and a Global Ambassador!
I would totally understand how does it feel to be away from home, and it is never easy to overcome struggles. However, please remember, we as the GAs are always here to help! I really can't wait to see you all. A warm welcome from Augustana!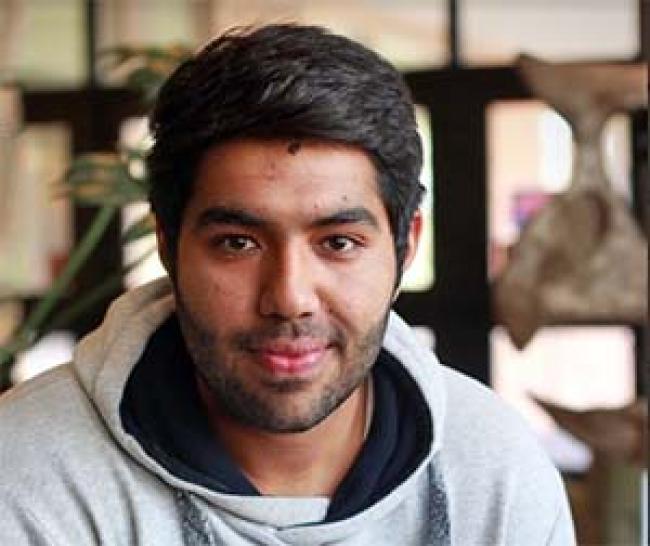 Osama Mushtaq
Country: Pakistan
Major: Accounting and management information systems
Minor: Economics
Year: Sophomore
Welcome to Augustana! We are very happy you made this choice. I am an International Student from Pakistan. This is my first year being a Global Ambassador, and I am very excited to work with all of you.
I am involved in several activities on campus. I am a member of the Soccer Club on campus, the Global Engagement Team and several student associations, namely, African Student Association, Asian Student Association and International Student Association.
I am a member of the Alpha Sigma Xi Fraternity on campus. I also work at the Tredway Library on campus. I wish you all the best of luck for your journey here and your time at Augie.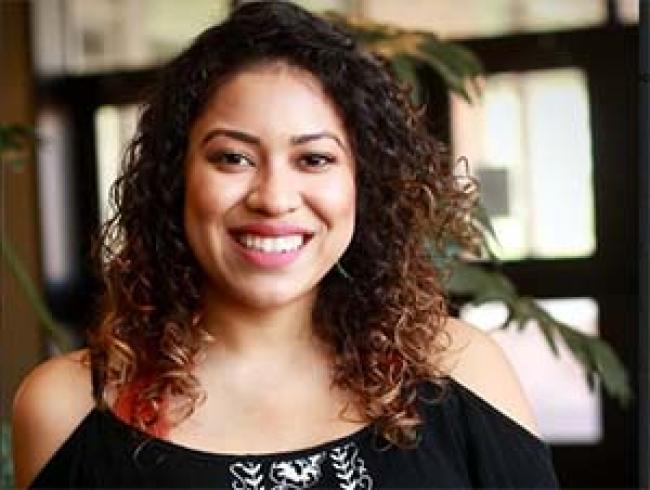 Jennifer Reyes
Country: U.S.
Major: Psychology
Year: Senior
I am currently involved in Azonto, the African dance club on campus. I am a member of the Chi Alpha Pi sorority, AND I'm a Global Ambassador! This position is important to me because I have the opportunity to make a hopefully positive impact in your Augie experience.
I advise all of our incoming international freshman students to see this as an opportunity to experience something new. Stay true to who you are, while also being open to new experiences.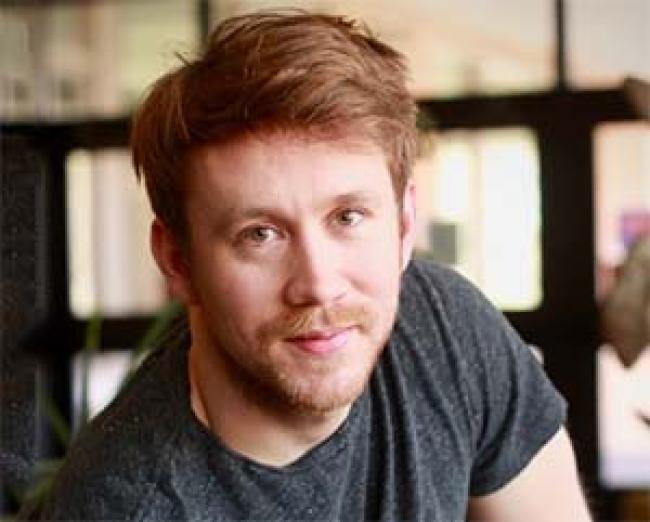 Andrew Rohret
Country: U.S.
Major: Finance 
Minors: Accounting, history
Year: Junior
Thank you for choosing Augustana College. I am a junior and this is my second year being a Global Ambassador. I am involved in many different things on campus, like Politics Club, Student Investment Club, and Alpha Sigma Xi fraternity. All of us are excited to meet you and we hope you are ready for a great experience at Augie.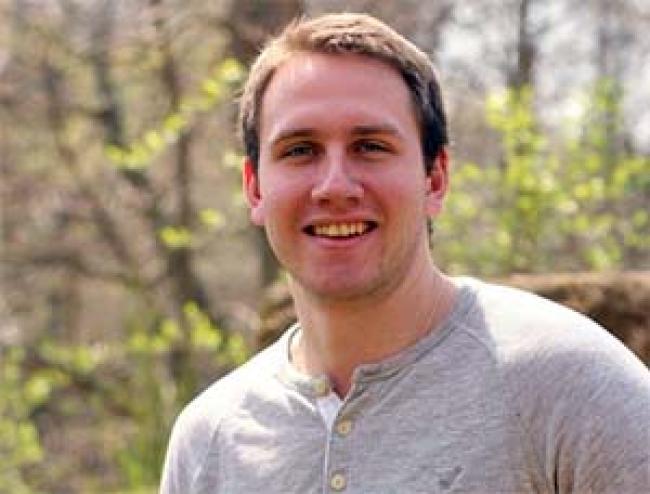 Benjamin Sera
Country: Switzerland
Majors: Accounting and Business Administration, concentration in finance
Minors: Chinese and psychology
Year: Senior
When I came to Augustana College the Global Ambassadors made my transition to American College smooth and gave me the best experience possible. I want to give the same experience I got to the incoming International students and also meet more people from different cultures. One piece of advice I would give to new students is to get involved in as many things as possible. There are so many clubs and activities available which also makes it possible to try out and learn about new things.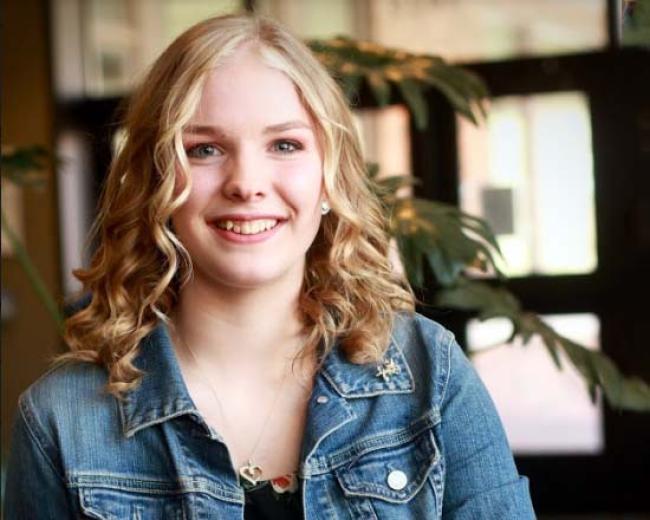 Madison Taylor
Country: U.S.
Major: English
Year: Sophomore
This is my first year being a Global Ambassador and I am very excited to meet all of you. I am involved in cheerleading at Augustana and I spend my free time reading, hanging out with friends, and practicing Chinese! In high school I hosted international students and I really enjoyed forming friendships with them.
So, this year I can't wait to be a Global Ambassador, meet all of you and help you with your new journey in America and at Augustana!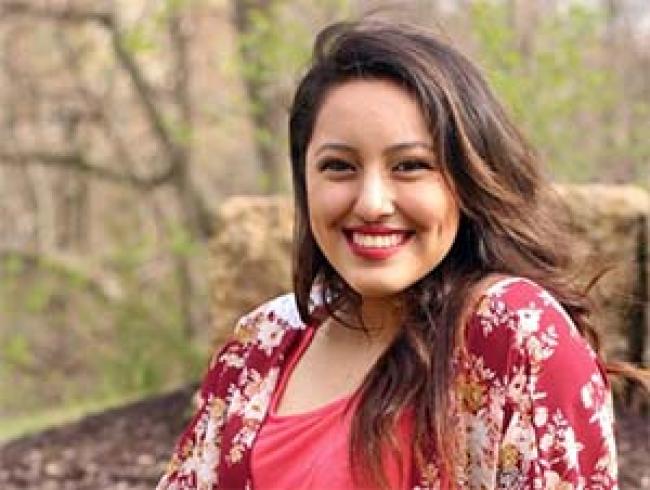 Jhadira Villavicencio
Country: Ecuador
Majors: Public health, Spanish for professional use
Minor: Biology 
Year: Junior
I am Jhadira Villavicencio, one of your first-year Global Ambassadors this coming fall.  I am here to help support and guide you through your transition into the Augustana community. I will be here to help you feel included and find your place of belonging on campus.
I am currently double-majoring in public health and Spanish and minoring in biology. I am Ecuadorian Italian but grew up in the Chicago suburbs. I am a language enthusiast and speak English and Spanish.
On campus, I like to be involved and active to help me grow and make friends. I am a part of ACHOO and work with the international student life on campus. I also like to expand my learning experiences outside of campus, which is why I am a part of America Reads and Big Brother Big Sister.
It is easy to get involved with a lot of different activities and clubs at Augustana. In general, I am a very warm and welcoming person who loves to meet new people. I love to help people which is one of the reasons I do a lot of community service.
Apart from my busy college life, I love to relax by watching  Netflix, working out, dancing, and hanging out with friends. I am looking forward to an exciting junior year. We Global Ambassadors are close on campus and function like a family. We are looking forward to meeting and having you join this supportive amazing family and making your home away from home on this beautiful campus.