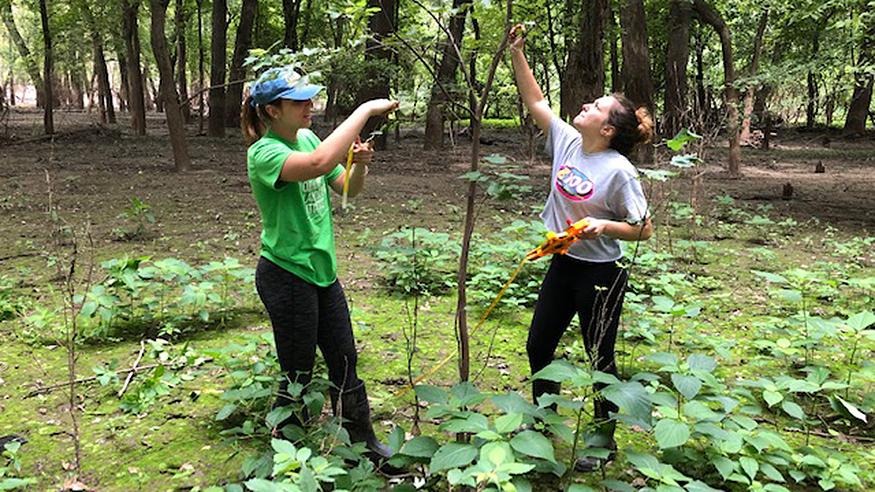 News
For graduating environmentalist, a 'life-changer'
Most college students spend their final year applying to jobs or graduate programs. For geography major Hunter Ridley, however, this process is already finished. Her next stop? Cambridge, England.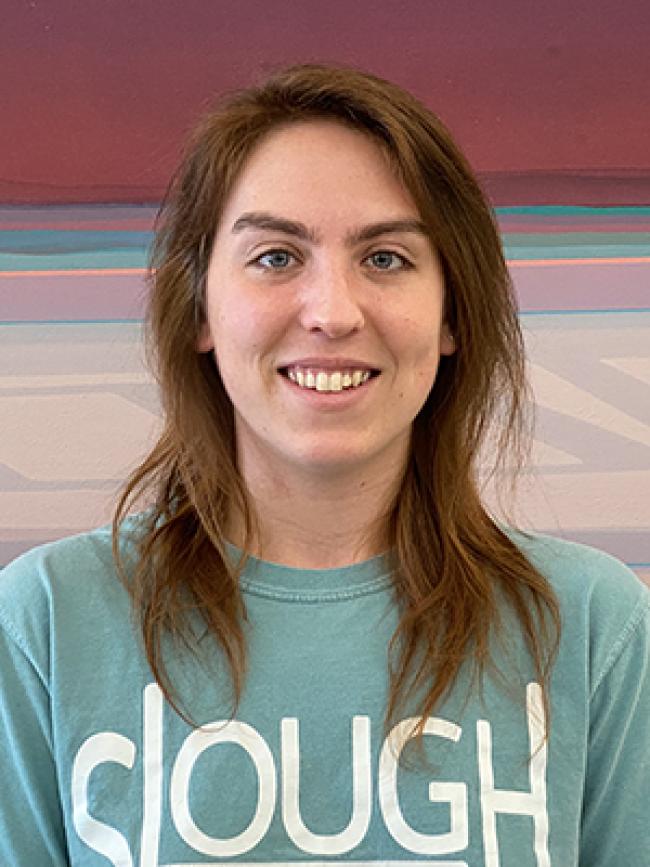 Ridley is one of only two recipients of the 2020 Davies-Jackson Scholarship.
This prestigious award provides an opportunity for high-achieving college students who are the first in their family to earn a degree to complete a graduate program at St. John's College, a constituent college of the University of Cambridge. The scholarship includes full tuition for a 2-year degree plus a generous stipend to allow students to focus on research in Europe.
After a lengthy application process, Ridley was selected from a pool of applicants belonging to more than 700 member institutions of the Council of Independent Colleges. 
"It's going to be life-changing," she said. "When I found out, I shook violently for 25 minutes because I was so overwhelmed. I'm still processing it."
Ridley's Senior Inquiry in geography at Augustana focused on "ecological and social and historical borders" and how their intersections affect Mississippi River floodplain forests. It was the pride of completing her research that drove Ridley to become the first Davies-Jackson Scholarship recipient to declare a master's in geography at St. John's College.
Ridley explained, "my ultimate goal is to have something to be proud of" in completing a graduate-level thesis.
Moving to England presents the twin challenges of taking on a new level of academics—and a new country. "Augustana has prepared me well for managing stress and school and time management, and so I'm most excited to prove to myself that I can move to a new country, settle in, and go to grad school," Ridley said. 
With a master's degree in geography, she plans to continue her passion for environmental research into a career. Her mentor, Dr. Jennifer Burnham, could not be more proud. 
"The opportunity to study at Cambridge University will give Hunter an amazing opportunity to pursue her scholarly interests in geography while studying and interacting with some of the best scholars in the field and students from around the world," said Dr. Burnham. "Hunter is an excellent student who excels not only in academics but in leadership skills, communication and listening skills, maturity, organization, friendliness, and the intentional, thoughtful, reflective manner in which she carries herself."
Ridley will begin her master's program at St. John's College in October. Her classes cannot come soon enough. 
Studying at Cambridge will be "the hardest thing I've ever done in my life," Ridley said. Yet she intends to not only complete it, but enjoy her time while she's there.
By Jack Harris '20, Augustana Writers Bureau