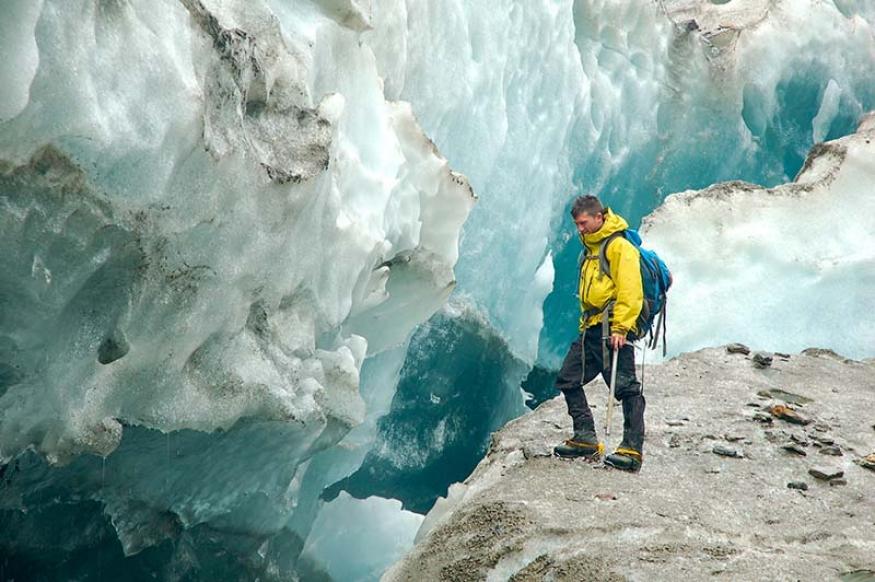 News
On to Greenland, glaciers and MIT
Matt Osman was in a tough spot. He had a life-changing decision to make and not a lot of time.
"It completely consumed my psyche for an entire month," he said. "I never was expecting to be in the position to be choosing between the top research university in the world and a Fulbright."
Four years ago Osman came to Augustana with a music scholarship and plans to play soccer. By his own account, he hadn't been particularly academically oriented in high school, and science subjects "were not my forté."
"In fact, I only enrolled in Geology 101 fall term of freshman year at random after spooking myself out of taking calculus," he wrote in a profile about himself.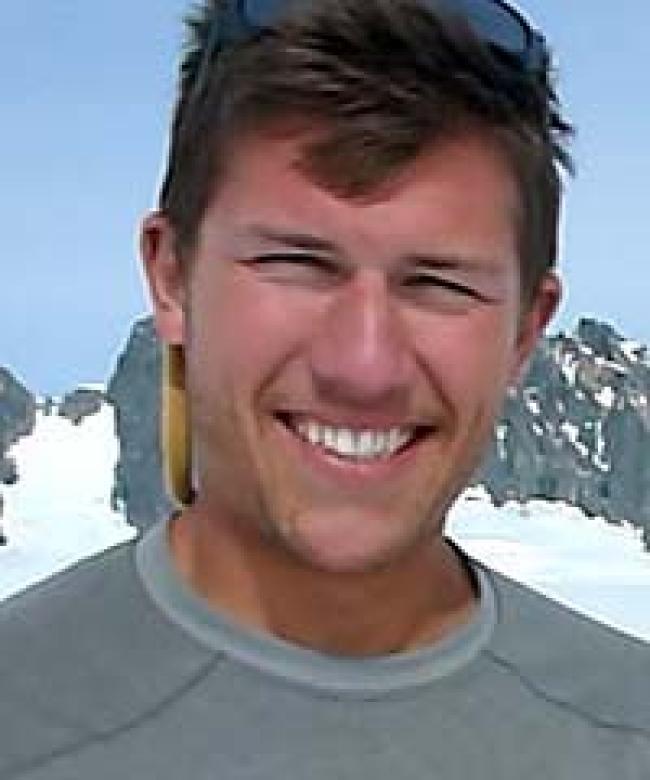 Something happened. In a few days, Osman will graduate from Augustana with degrees in geology and mathematics. Then he'll pursue a Ph.D. in glaciology/climatology at the Massachusetts Institute of Technology Woods Hole Oceanographic Institute Joint Program.
He learned in April that he had received a Fulbright award to research climate change in Sweden next year. Normally, graduate schools allow students to defer entry until their Fulbright year is over, but in this case, MIT couldn't wait.
"My advisor at MIT had an outstanding grant to do glacial work in Greenland," Osman said. "It's going to kind of be my baby for the next five years."
So, despite being Augustana's first Fulbright recipient in several years, he did not accept the award.
"I ended up deciding I just couldn't turn down MIT," he said. "That's what it really came down to."
40 revisions
Like many an Augustana student before him, Osman took a geosciences course and unexpectedly found himself falling in love with the discipline. Dr. Mike Wolf and other faculty spurred his interest in the subject.
"I just really became enthused about climate and the earth sciences," Osman said.
When he was a junior, the geology faculty suggested that he apply for a Fulbright award.
"Our students are absolutely competitive for awards like these, and it's a natural fit with the college's mission to help students find opportunities for global citizenship," said Dr. Margaret Farrar, associate dean. Dr. Farrar, among others, helped guide Osman during the process.
"The Fulbright application process is long and a bit arduous; there's really no way around that, but it was probably a bit more exaggerated for me," Osman said. "Returning home this past summer, I had about a week turnaround before having to depart for Japan on Augie's East Asia Term.
"We were constantly on the move there, and developing a captivating research proposal and personal essays, conducting long-distance interviews, maintaining communication with referees and affiliates, and finding Internet access was generally a challenge.
"I distinctly remember multiple late nights I spent in Tokyo literally wandering the streets with an open computer trying to find an open Wi-Fi signal in order to meet grant deadlines!"
"The earth is telling us a story, and the geologist's job is to translate it. I had found my true calling, and from day one my personal convictions have stayed the same: I believe science's greatest utility comes in providing answers to our world's growing problems in the environment."
After 40 revisions and with a lot of faculty support, the application was done in mid-October. In January Osman learned he had made the first cut. On April 24 he found out he had won an award.
"Though I didn't end up accepting the Fulbright, the application process itself turned out to be incredibly rewarding in amongst itself, and made subsequent applications to graduate schools this past winter a cinch (relatively speaking, of course)," he said.
"Working with Matt was so much fun," said Farrar. "He is such a talented, engaging, enthusiastic person — and with his myriad interests, pretty much the embodiment of what the liberal arts and lifelong learning are all about. I was absolutely delighted when I found out he'd won... but not all that surprised. He's worked incredibly hard. He's going to do great things."