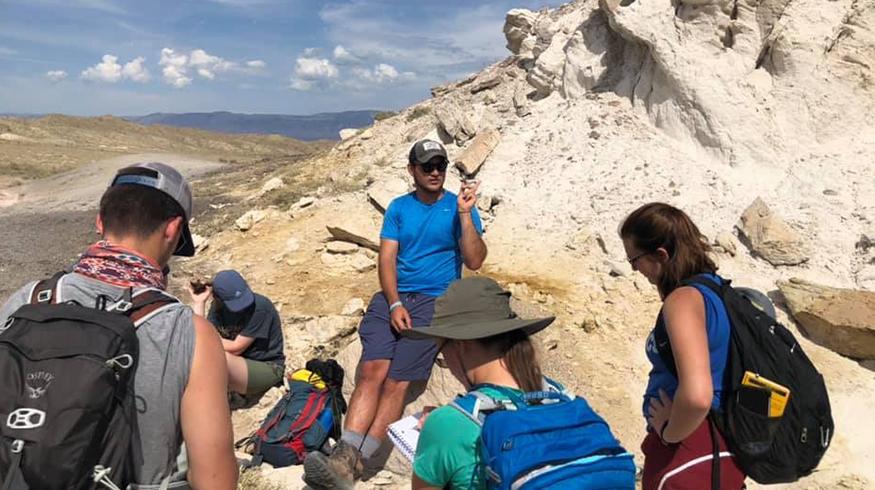 News
New York Times features 2020 grad's research
Josh Malone '20 of Chenoa, Ill., never imagined his Senior Inquiry research would one day be featured in The New York Times.
"I always thought it was fascinating research — but what scientist doesn't think that about the work they do — but never in my life did I think it would it get the attention it has," said Malone, a double major in geology and geography. 
Malone theorizes that polished stones he found in Wyoming are gastroliths (stones that animals swallow to help digestion), and that dinosaurs carried them out west from Wisconsin. The theory needs further study, but the analytical technique Malone used in his research "swings the door open for paleontologists to date other gastroliths," according to The New York Times article.
"Josh's research is both fascinating and important, as we strive to understand the behavior of sauropod dinosaurs and the paleogeography of North America," said Dr. Jeffrey Strasser, professor and chair of Augustana's geology department. "Prior to his Senior Inquiry work, nobody had ever used these dating methods to determine the provenance of gastroliths, so he gets great credit for this brilliant idea!"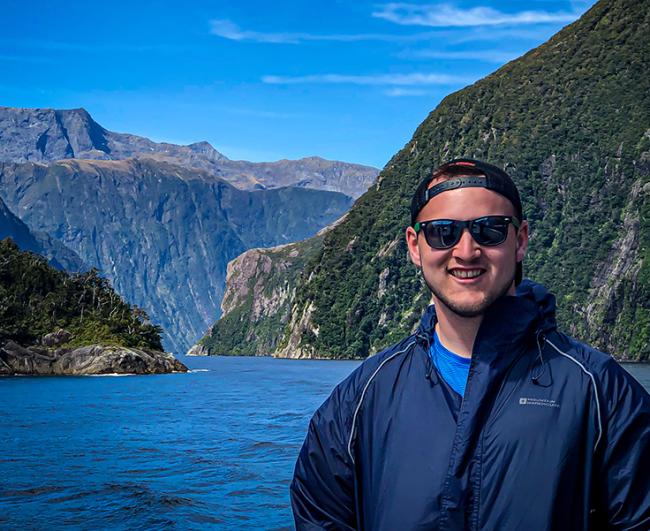 For Malone, the recent national attention is especially rewarding because his first attempts to get his research published were unsuccessful. "The first two journals I submitted it to rejected it," he said. "So that really took the wind out of my sails. But finally I received a favorable review from the third journal [Terra Nova] I submitted to, and it was off from there!"
Since the article appeared, Malone has heard from 50-100 friends, family and colleagues congratulating him on his research. "One of the best comments anyone can receive is when other people take an interest in their work," he said.
While at Augustana, Malone took full advantage of all the available opportunities and prepared himself to be able to contribute to the scientific community as a graduate student.
He traveled to U.S. locations and beyond for field trips through the geology department and internships. During his junior and senior years, he was a geology trainee in the Geotechnical Branch with the Army Corps of Engineers on Arsenal Island near campus.
In addition to his rigorous academic and work schedule, he was a leader on campus, including Camp Kesem (a camp supporting children through their parent's battle with cancer), Delta Omega Nu fraternity and the Udden Geology Club.
Malone is now at the University of Texas at Austin, working on his (fully funded with stipend) Ph.D. in sedimentary basin development.
His next fieldwork destination? Perhaps Patagonia.