News
Teaching tech literacy to change children's lives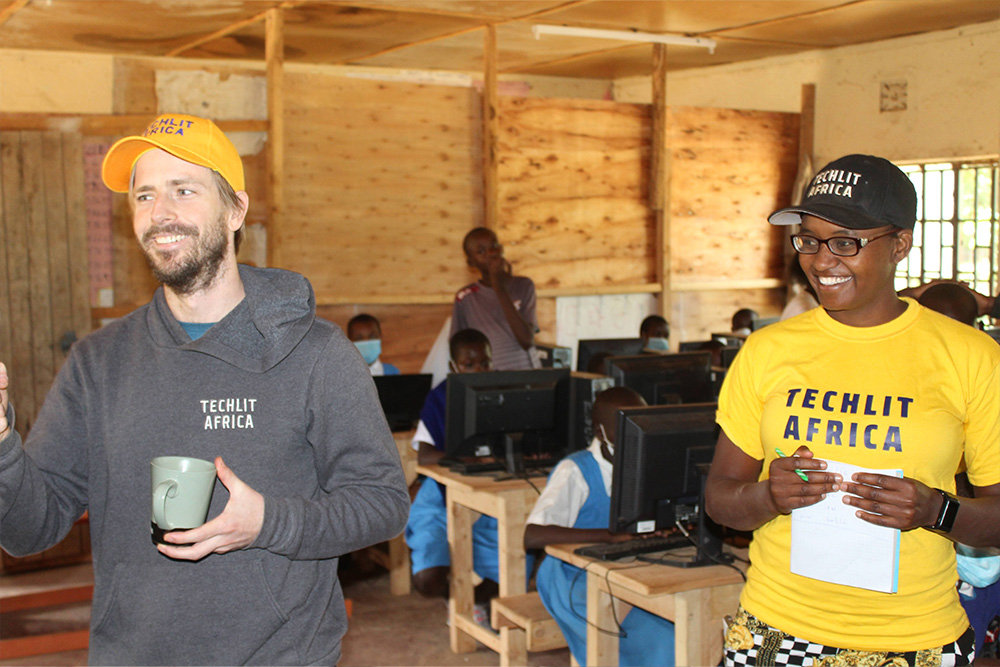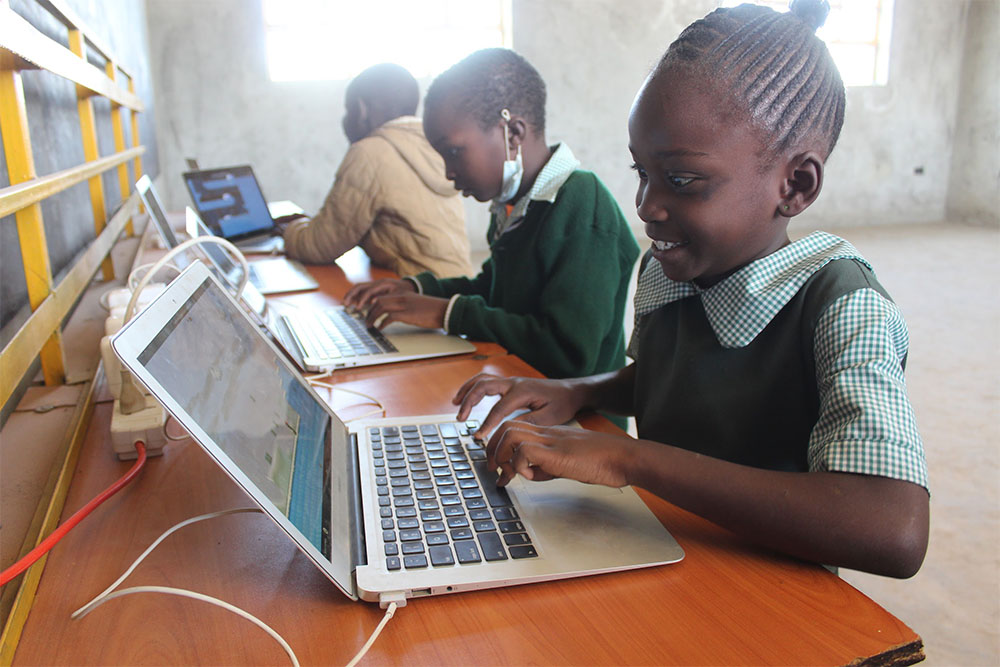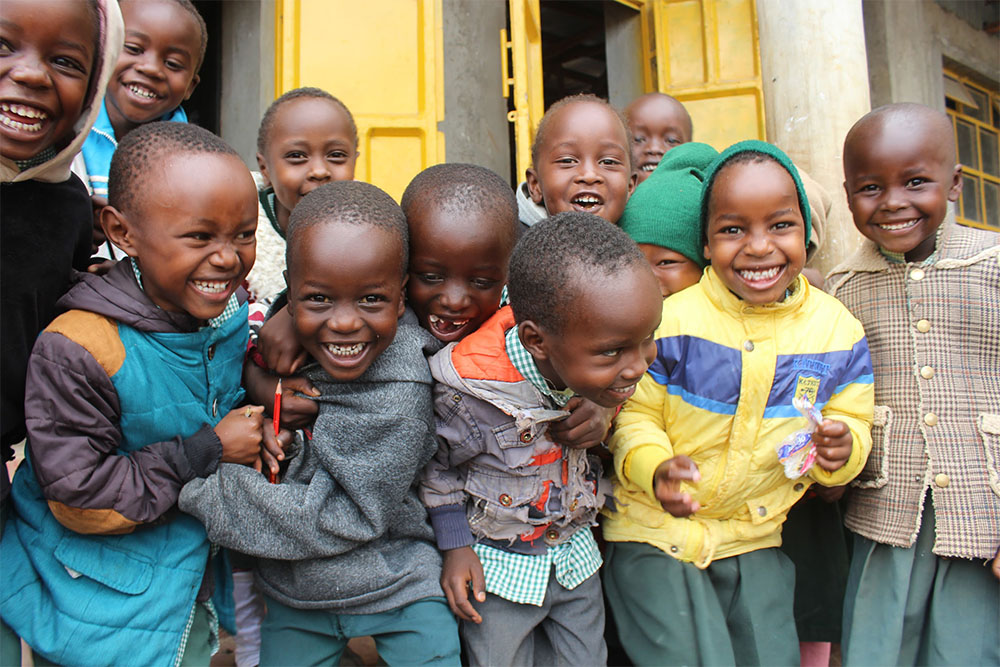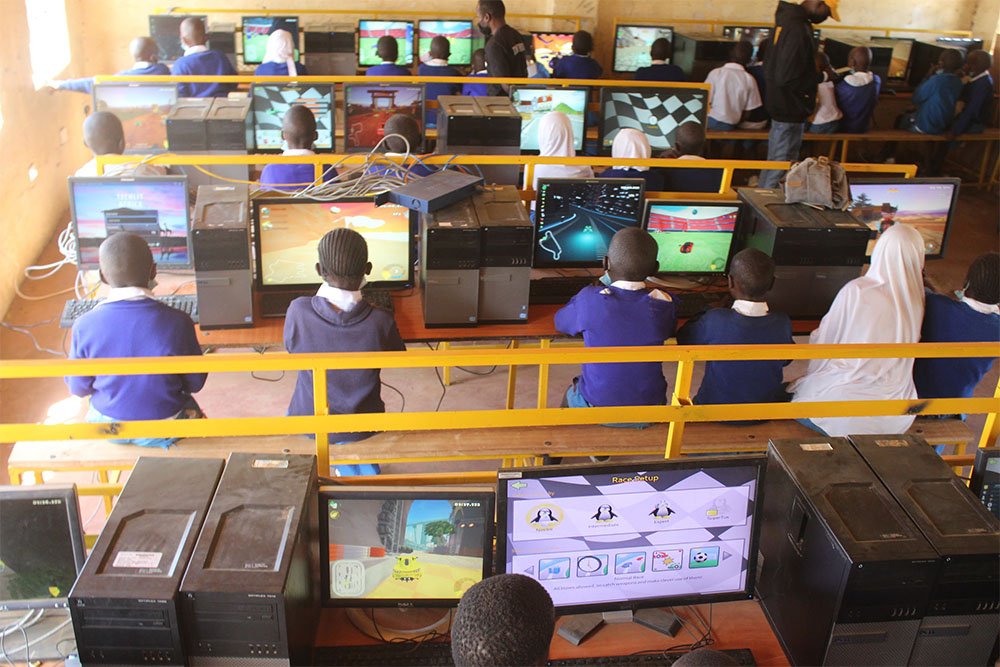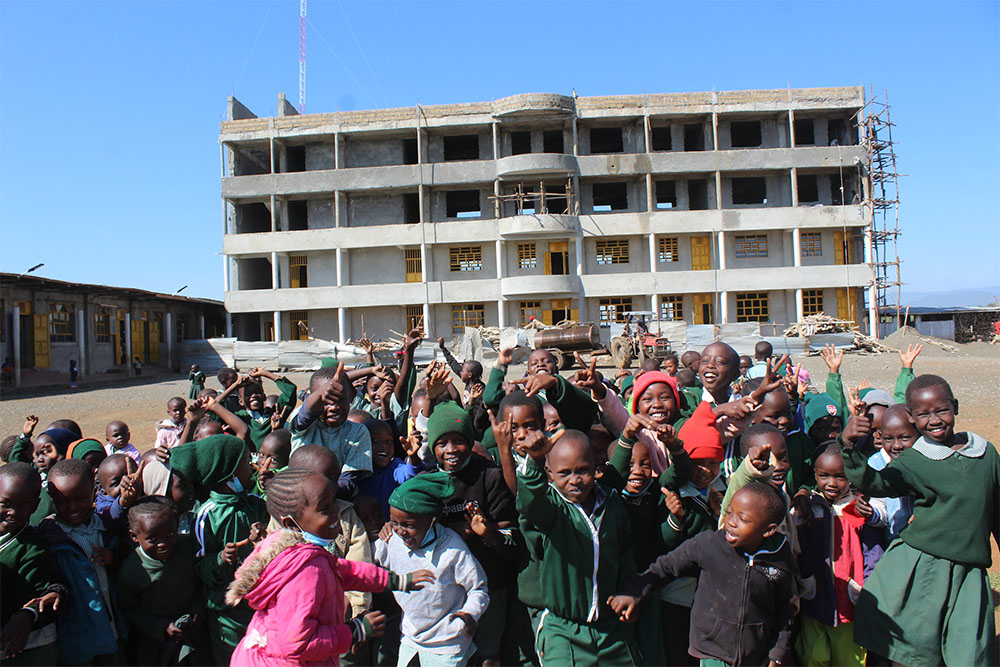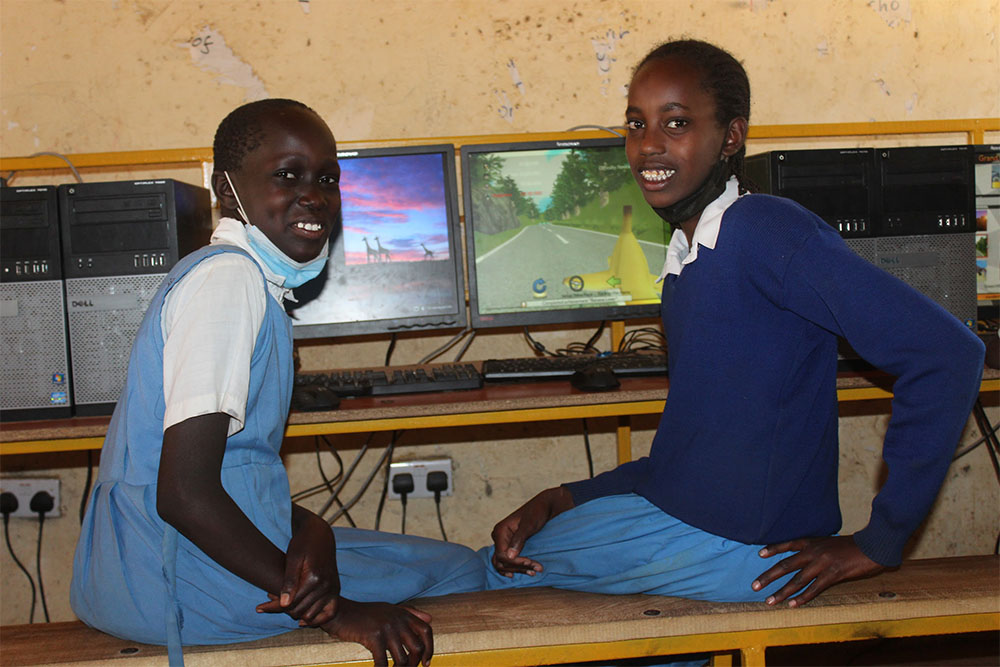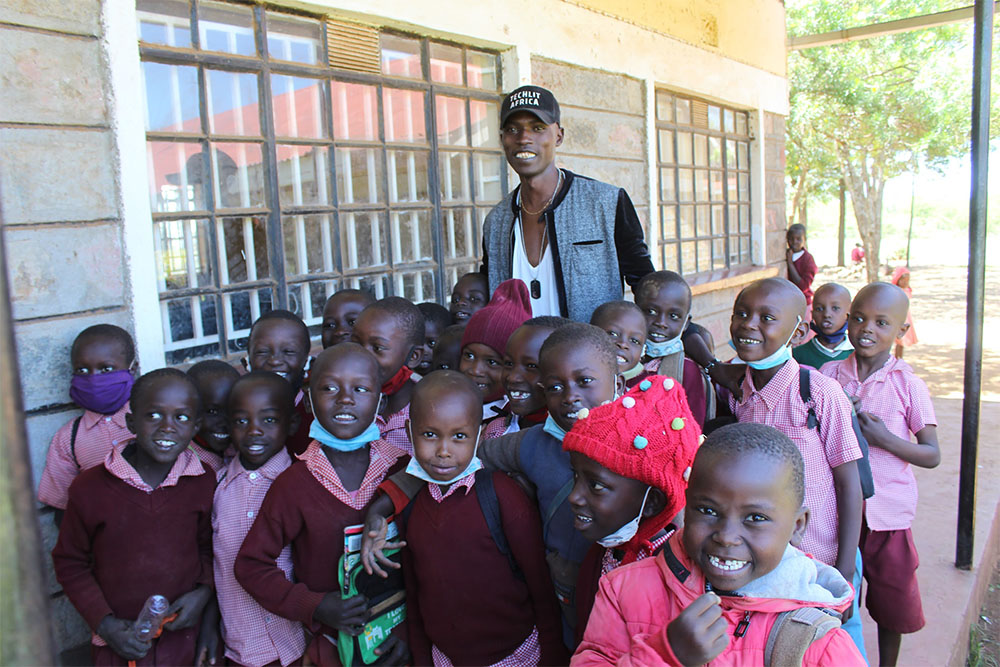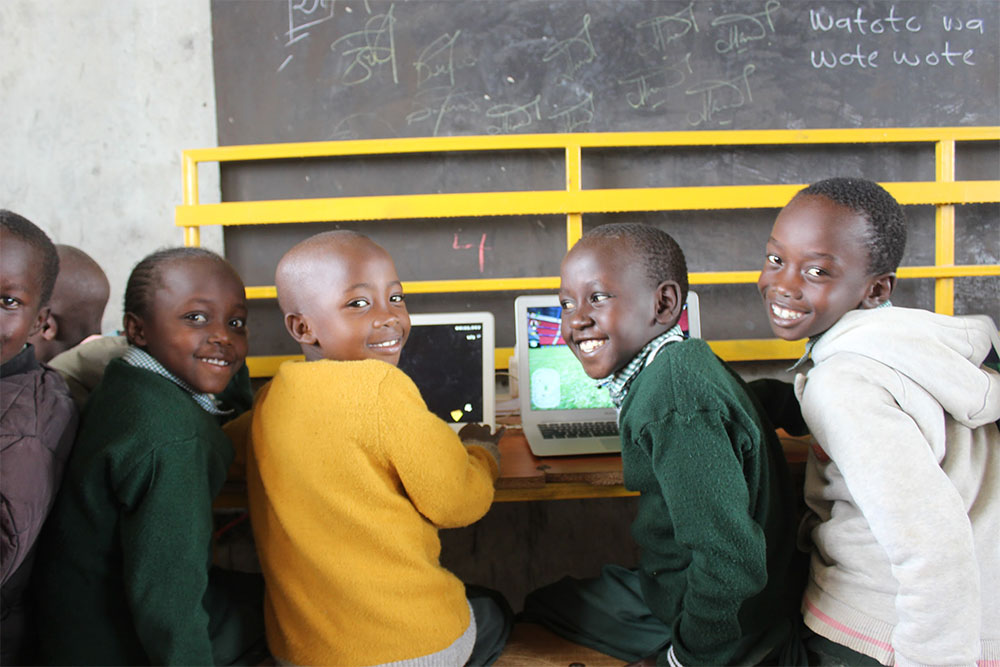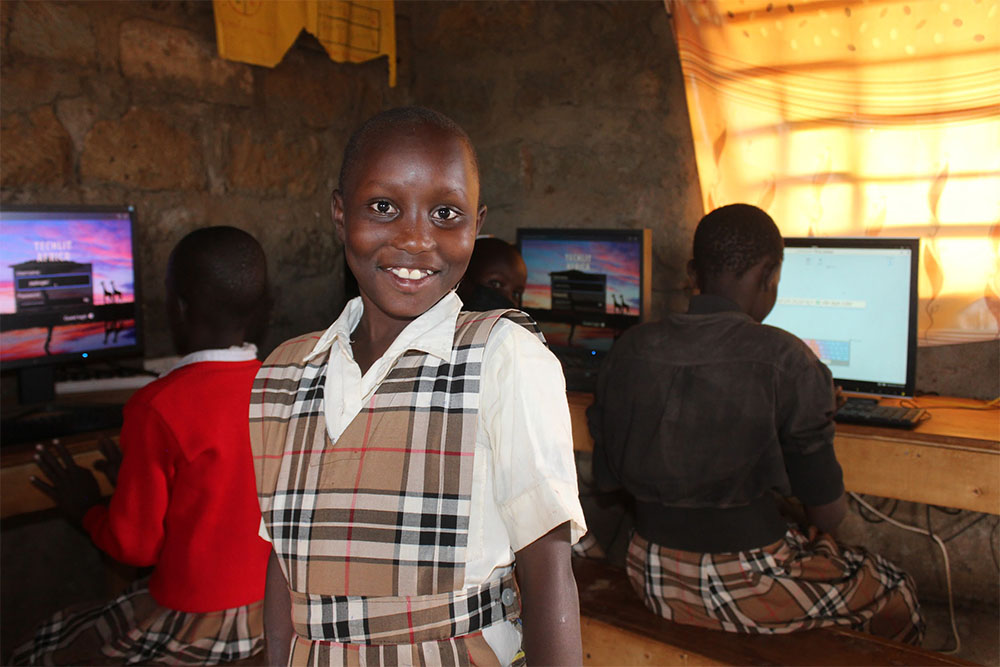 Nelly Cheboi's 2022 goal for her nonprofit TechLit Africa is simple: expand the digital literacy initiative to 100 more schools to reach an additional 40,000 kids in Kenya. 
Cheboi, a 2016 Augustana graduate, and Tyler Cinnamon launched TechLit Africa in 2018. Today, the nonprofit that redistributes recycled technology by building computer labs is in 10 schools in rural Kenya, serving 4,000 children. Cheboi said the goal is to equip primary school students with remote work skills that could enable them to lift their communities out of poverty.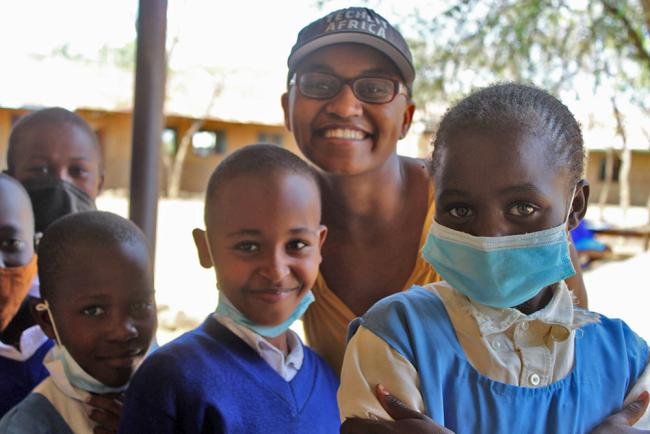 If Cheboi's growth plans for 2022 sound extraordinary, they are even more staggering when you learn the COVID-19 pandemic shut down TechLit Africa for a year. 
"When the pandemic hit, the schools were closed," said Cheboi, speaking from her native Kenya during a recent visit. "The whole country lost a year in schooling; we couldn't do anything. TechLit just froze. It didn't feel right for us to fundraise. We couldn't do any programs."
Overcoming adversity and setting her sights high are in Cheboi's wheelhouse. Cheboi grew up in poverty in Mogotio, Kenya. When she was 9 years old, she had to take responsibility for her younger sister.
"I want to change the narrative of kids growing up in communities like mine," she said. "I want to fix poverty, and for good this time. This is my life's work because I know firsthand how awful poverty is."
Cheboi excelled in her studies and was able to attend Augustana on a full scholarship. As a junior, in 2015, she took the funds she earned from working campus jobs and built a school, Zawadi, in Kenya. The school is now four stories, serving about 300 students on the first floor. It is also the headquarters for TechLit Africa, with room for a literacy center and vocational classes for the community of Mogotio.
In 2016, Cheboi graduated with a bachelor's degree in applied mathematics and computer science, and in 2021, she earned Augustana's Richard A. Swanson Humanitarian Award. 
In addition to running TechLit Africa, Cheboi is a software engineer at Fuzzy, a California-based company focused on pet health care. She was honored as a social impact leader in Forbes magazine's annual "30 Under 30" list for 2022.
"Being a liberal arts student, it just gave me this belief that I can learn anything."
Cheboi credits TechLit Africa's success to its obsessive focus on serving children and a commitment to doing that work in a very hands-on fashion. She spends half the year in Chicago and the other half in Kenya.
"We spend so much time in Kenya," Cheboi said. "When we're over here, we're constantly evaluating our product: how we treat employees, how kids are reacting to the service. We're able to measure what works and what doesn't work. It's really motivating being here and seeing the change."
Cheboi said many nonprofits do the opposite, working remotely and not gauging successes and challenges in real time.
She credits her liberal arts education at Augustana in helping her be prepared to dive into any challenge ahead of her.
"Being a liberal arts student, it just gave me this belief that I can learn anything, whether I need to pitch, market, sell, HR," she said. "I think I got that mostly from Augie."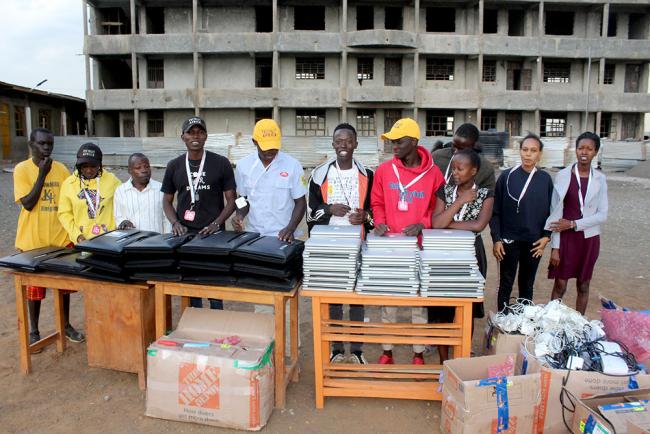 TechLit Africa gets donated used computers from Augustana and companies in Chicago and then works with a Texas company that provides "door-to-door delivery" of donated laptops to Kenya for about $50. Donations to TechLit Africa help struggling schools pay for local educators to supervise classes.
In addition to technology support from Augustana, Cheboi's personal ties to the college remain strong. Augustana First Lady Jane Bahls was an advocate of Cheboi during her student days and now serves as TechLit Africa's board chair. 
Augustana's associate professor of mathematics and computer science Dr. Forrest Stonedahl said he fondly remembers working with Cheboi as a student on a robotics research project.
"Nelly was fearless whenever she went into things," Dr. Stonedahl said. "She didn't always know the right answer or write the right computer code right off the bat. She had absolutely great determination — nothing was going to hold her back."
Dr. Stonedahl said both as a student and a graduate, Cheboi has been "undefeatable in a certain way" due to her boundless and bold optimism.
Next up for Cheboi? Continuing to dream big and meet the challenges that come with each new community TechLit Africa works with — whether that's electricity struggles or a lack of understanding of remote work opportunities. She said she has her sights set on continuing to spread the company's vision throughout Kenya and beyond. 
"We're putting ourselves in a place where we can scale across the continent," she said.