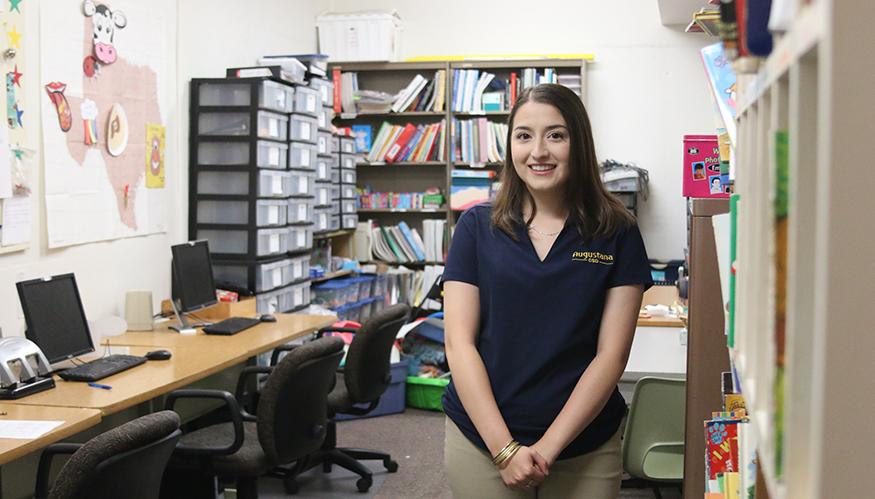 News
Vikinternships: Summer internships at Augustana
Most students work through CORE to get their internships. Many use up to $2,000 from Augie Choice to pay living expenses over the summer, whether they stay near campus or go overseas.
It may be called summer "break," but that doesn't mean Augustana students sit back and relax. Vikings look for ways to push themselves and develop new skills. 
Introducing Vikinternships!  This series will highlight Augustana interns all over the world, starting with right here on campus. 
Ashley Mancera '20 (communication sciences and disorders, Spanish for professional use) assisted with clients of all ages at the Augustana College Center for Speech, Language, and Hearing, housed in the Brodahl Building. 
"I knew it would be a great opportunity to further my future career as a speech-language pathologist, as I would have more experience in a clinical setting being able to implement the skills and intervention methods that I had learned in class," she explained. 
Mancera said the best part of her internship was observing small improvements in the clients over time. Often, she organized field trips for older groups to the nearby Figge Art Museum and the Putnam Museum and Science Center. 
This summer, the Brodahl Building literally grew into a "second home" for Mancera and her fellow interns as they navigated the construction of a new $3.5 million addition. The expanded building will house the college's first master's program in speech-language pathology, with new offices, labs and therapy spaces. Mancera is happy that she will be a member of Augustana's inaugural class of master's students, starting next summer in 2020.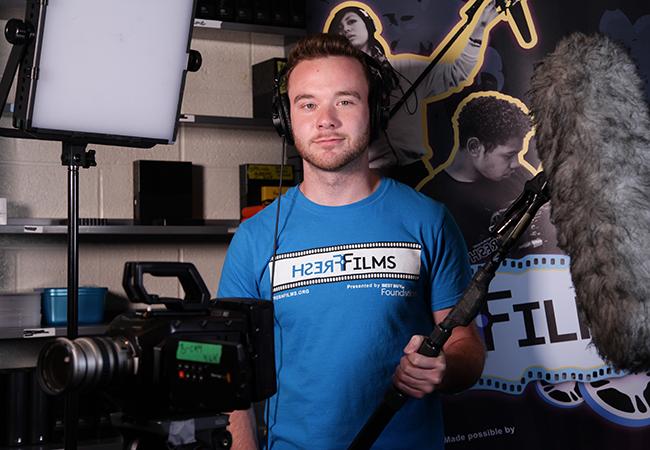 On the other side of campus, 
Kyle Barkalow '20 (business administration–marketing, with minors in entrepreneurial studies and media & entertainment) works at Fresh Films—a film studio that works with teens to create film shorts and features, and hires interns for everything from script writing to marketing to production. 
Barkalow began this position during the school year after taking a class in music video production and continued into the summer. As part of a team of producers, he is responsible for managing the logistics of location scouting, casting, costuming, hair and makeup, to name just a few of his duties.
One of the best moments so far, he said, was helping shoot a TV pilot in Chicago and meeting Saturday Night Live star Tim Kazurinsky. Though Barkalow admits hearing Kazurinsky stories about his time on SNL was amazing, he also feels confident that he's made a new connection to an actor who knows "everyone in the city of Chicago."
"It's crazy, even if you didn't want to go into film industry, just how similar film is to other business," he noted. "It's a good chance to actually be given freedom to work with and make phone calls to people who do this as their full-time job."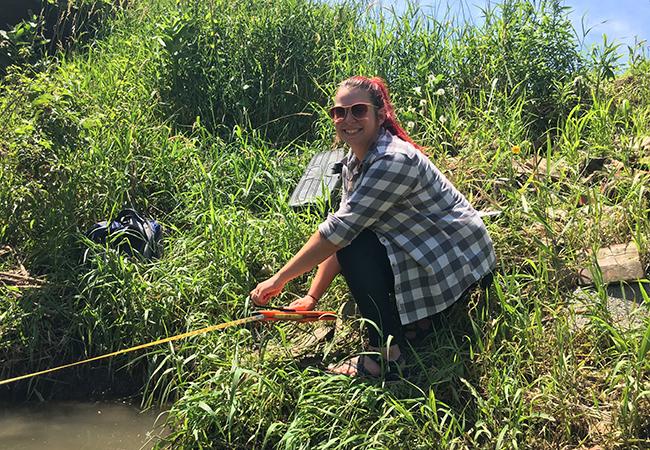 Eden Shriver '21 (environmental studies) interned at the Upper Mississippi Center (UMC), an Augustana-created initiative whose goal is to help communities in the region develop plans to move toward environmental sustainability and improve their ecological health.
It was a conversation with Shriver's environmental studies advisor Dr. Michael Reisner that led her to the UMC. Shriver's project was to take a tree inventory of the entire city of Geneseo, Ill., and then craft a report on what species the city needed to fill ecological gaps.
Shriver explained that she learned an array of different skills, but it wasn't all work and no play: "The first day we went out to some streams to take some measurements after all the flooding, and we were wading through streams and getting stuck in mud flats. As weird as mucking around in a river sounds, spending time with my professors and peers was really fun and didn't feel like work at all."
Augustana's environmental studies program is noted for its ability to connect students with community officials who, Shriver said, "appreciate what we're doing and are excited to have Augustana doing work for them." 
She is grateful for her time at the Upper Mississippi Center. "It's not just a class. It's things like this that build your résumé and give you the skills to do the job you want to do after graduation."
And that's the beauty of internships.
You can build the skills you'll use after graduation, and have fun doing it. How you develop those skills—managing logistics for a film crew, helping people who live with communication challenges, taking critical measurements in the mud—is completely up to you. 
By Jack Harris '20, Augustana Writers Bureau