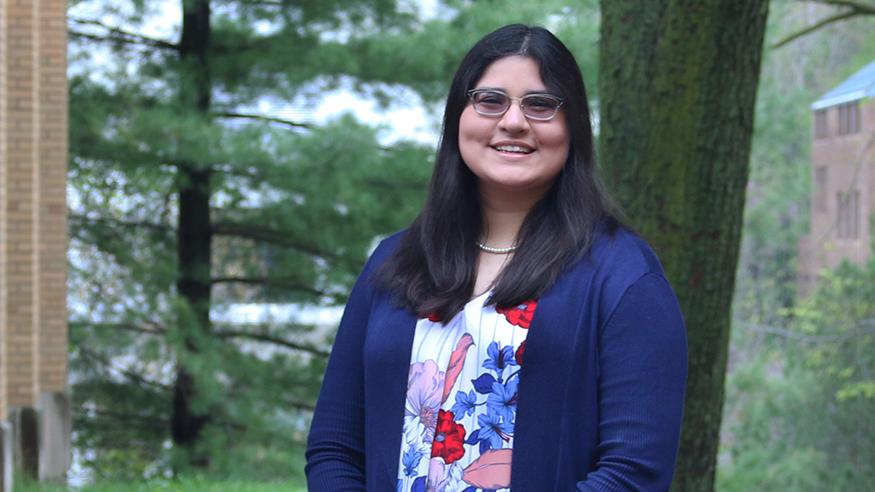 News
Winner of this year's $5,000 Hasselmo Award will be a voice for human rights
The winner of Augustana's $5,000 Nils Hasselmo Award for Academic Pursuit for 2018-19 is junior Francis Sophia Gow from Managua, Nicaragua. A history and political science major with a minor in Latin American studies, Gow plans to pursue a joint J.D./M.A. and become a human rights lawyer and college professor.
Before she pursues a dual graduate degree, though, Gow will finish an Augustana College education that began with the course that sparked her passion: Colonial Latin America taught by Dr. Lauren Hammond, who now is her advisor.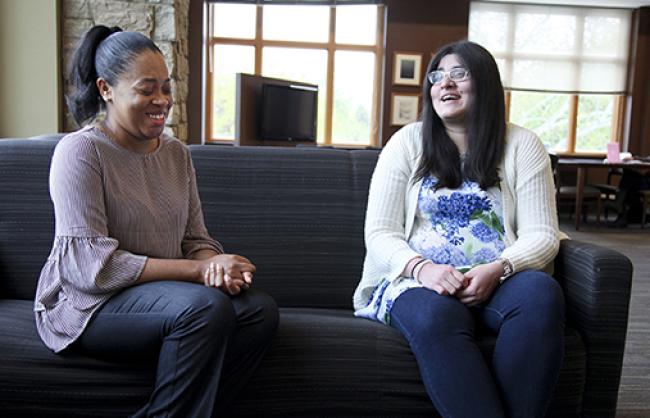 Gow described that first fall-term history course as "eye-opening."
"I grew up in Latin America, but I believe that the history I learned throughout my 12 years at school was sugar-coated," she stated. "For the first time in my life, when I came to college and actually focused on the Latin American region, I was able to really see the topics that you never talk about."
In another course, Politics in Latin America, Gow studied authoritarian regimes and saw links between colonialism and dictatorships. "I learned that many communities have been marginalized in Latin America, sadly, as a result of not only the dictatorships… but also because of the colonial legacy of race, class, gender, etc.," she said. 
"Therefore, my long-term goal is to work with these communities that have been marginalized—specifically indigenous communities of women, people of color—and give them a voice."
This summer Gow will be at the University of Texas at Austin doing research for her Augustana Senior Inquiry.  While she is generally interested in how European colonialism in Latin America led to authoritarian regimes in the 20th century, her Senior Inquiry will focus specifically on the country of Argentina. 
In a recommendation letter for the Hasselmo Award, Augustana's history department noted, "Her independence in creating and pursuing this project suggests not only her preparation for future research, but the potential of the Hasselmo Award to contribute to both this project and her success in the future." 
For Gow, future success means helping to build a future for human rights in Latin America. And the Hasselmo Award can help her get there. 
But first is this summer's research. While at the university, she also is interested in creating a project that studies how students who access primary, original sources (e.g., photos, letters, personal accounts) respond to and process traumatic events. Her partner in this project will be Dr. Hammond, who received her graduate degrees at the University of Texas—Gow's first choice for her own dual graduate degree. 
The Nils Hasselmo Award for Academic Pursuit is funded by the late Dr. Nils Hasselmo '57 in recognition of the ways in which Augustana both informed and transformed his life and vocational calling. The monetary prize of $5,000 is awarded to enrich the experience of a student who has demonstrated academic excellence and who intends to pursue higher education teaching and/or research.