Lucken Geology Scholarship
The Lucken Geology Scholarship was established by John E. and Mary Thorson Lucken, both '62 Augustana graduates, in recognition of their Augustana education.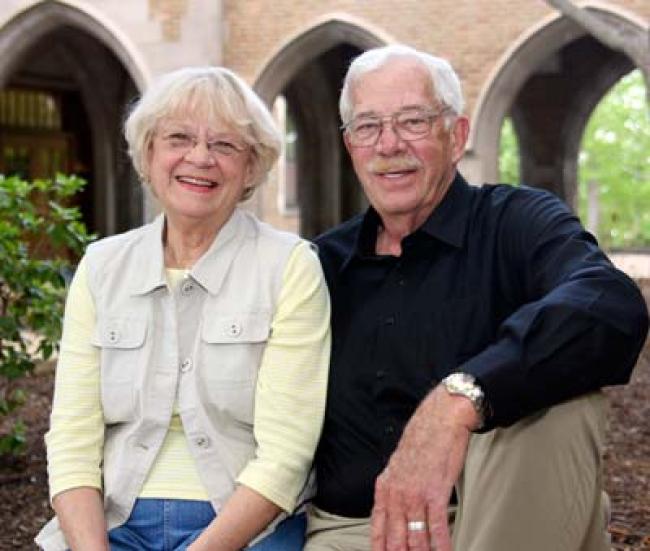 The scholarship provides recognition and financial assistance, up to $8,000 ($2,000 per year), to full-time students who will enroll at Augustana College and major in geology. The scholarship is awarded based on academic merit and is made based on the recommendation of the department.
This year's application deadline is March 1, 2021. First-time recipients are notified the second week of March.
Scholarships may be renewed provided that the conditions of eligibility are met and funds are available. The criteria by which the award may be renewed for the subsequent year is reviewed at the end of each academic year by the department.
Application requirements
• Official high school transcripts (which should already have been submitted with the student's admission application to Augustana)
• One letter of recommendation, preferably from a science or math teacher who knows the student well  
• A typed, 2- to 4-page reflective essay describing the student's interest in geology and his or her college and career goals. Incoming students are not expected to have a complete college plan; the department simply would like to see how well they can reflect upon and write about a subject that interests them.
• Though not required, an interview with geology faculty is highly recommended. Schedule an interview by calling the department secretary at 309-794-7318.
Students should send the letter of recommendation and reflective essay to arrive by the March 1, 2021, deadline to: Department of Geology, Augustana College, 639 38th St., Rock Island, Ill., 61201.
Renewal criteria
The scholarship recipient must take the natural progression of geology and supporting courses during the first year; declare a geology major and continue with the sequence of geology courses in a timely fashion in the second year; participate in departmental activities such as Udden Geology Club and various field trips; and maintain a minimum GPA of 3.0 in the courses required for the major.
Note: A geology major is not precluded from completing another major as well.