Study Japanese at Augustana and you'll learn to communicate and function in Japanese society. You'll develop confidence and ability as a world citizen with access to this fascinating country's mix of tradition and innovation, antiquity and modernity.
Augustana's minor in Japanese gives you three years of language study plus courses focusing on Japanese art, history and literature, and comparative Asian religions. Your faculty mentors will encourage you to extend your study of Japanese abroad, and the college can support you financially.
With the minor you'll have a valuable partner for any other academic program at Augustana. See also the college's major in Asian studies and minor in linguistics.
What you'll learn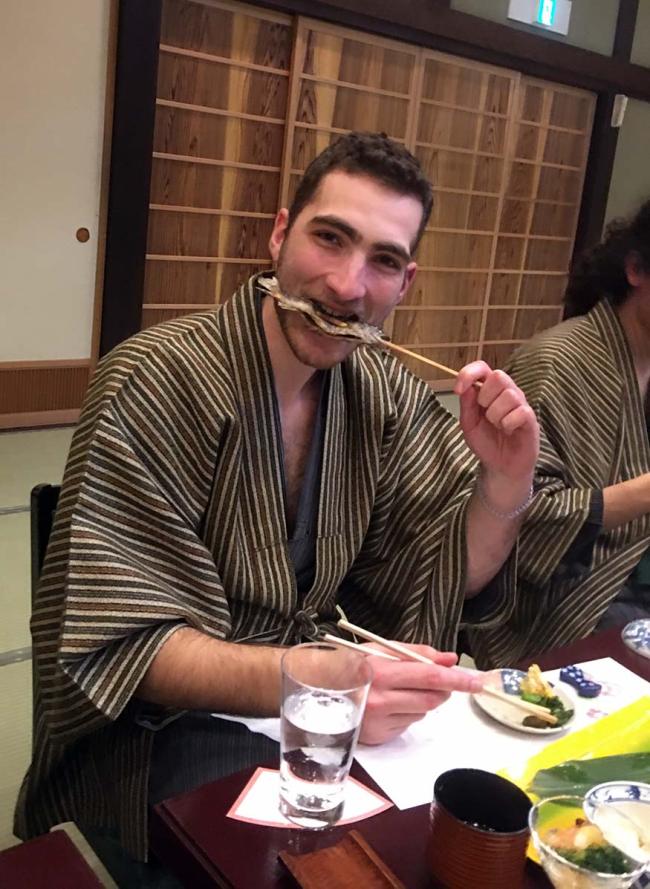 Distinctions
• One of Augustana's Japanese professors also specializes in language pedagogy, and both are native speakers.
• Study-abroad opportunities for students of Japanese include our semester exchange programs with Toyo University or Rikkyo University in Tokyo or Kobe City University of Foreign Studies in Kobe. The three-week J-term also offers the chance to take a faculty-led course in Kyoto, Inuyama, and Tokyo.
• Students often use their $2,000 through Augie Choice to pay for travel expenses during one of the college's many study-abroad programs. Other grants specific to language study abroad include the $1,000 IOP Passport Grants and Freistat Center Grants (amounts vary) for language and cultural studies.
• Augustana has had a strong connection with Asia since the mid-70s, when our students and professors first started traveling together to East Asia.
• The new Norm Moline East Asia Overseas Studies Scholarship is available for applicants for January term in Japan.
Recent graduates
Landen Love '22 is an assistant English teacher in Shimane, Japan, for the Japan Exchange and Teaching Program (JET).
Yesenia Villegas Vera '22 is pursuing her master's in communication at Illinois State University in Normal, Ill.
Courtney Veitch '21 is an international sales and marketing manager at Newmedical Technology, Inc., Chicago.
Valerie Spreeman '19 is an assistant language teacher for the Japan Exchange and Teaching Program.
Kim Phan '19 is a Doctoral Diversity Program (DDP) research scholar at Johns Hopkins University School of Medicine in Baltimore, Md.
Shawna Ables  '17 is an assistant language teacher in Oita, Japan, with the Japan Exchange and Teaching Program.
Rebecca Van DeVenter  '17 is an assistant language teacher with Interac, Japan's largest private provider of professional foreign teachers.
Danya Tazyeen  '16 is a Drupal developer at HNI Corporation in Bolingbrook, Ill.