Augustana Next offers path for EICC, BHC students
Dual enrollment opportunities include advising, advance classes
Augustana College and Eastern Iowa Community Colleges and Black Hawk College have formed a partnership to offer students a path to an affordable, high-quality education close to home.
Augustana is nationally ranked for academic quality, innovation and value. One of the Best in the Midwest according to the Princeton Review, Augustana also is known for its welcoming, diverse and international campus community.
Through Augustana Next, students applying to Eastern Iowa Community Colleges (EICC) or Black Hawk College (BHC) with the intention of completing an associate of arts program may apply to Augustana at the same time.
From Day One, these students will have access to Augustana's academic resources and student life opportunities.
These include:
• An Augustana academic advisor
• An Augustana professor from their desired major to discuss course choices, topics and available opportunities
• The ability to take two Augustana evening courses, within their regular tuition, that meet Augustana's Global Diversity and Reasoned Examination of Faith graduation requirement The Augustana credits will count toward their associate's degrees,
• An Augustana student identification card and email address, which grants them immediate and full access to the Thomas Tredway Library, library databases, campus facilities, sporting and cultural events, plus program evaluation software that provides "what if?" simulations for every Augustana major.
Junior standing at Augustana
Once dual-enrolled students have earned an associate's degree at BHC or an EICC college, they automatically are admitted to Augustana (provided that transfer admission requirements are met). They will have fulfilled Augustana's first-year inquiry and learning perspective general education requirements, will have junior standing, and can begin taking junior-level courses, though they still have to meet individual course prerequisites.
Because some career technical education and transitional courses don't match up with Augustana's curriculum, Augustana will evaluate courses for transfer eligibility based on an official transcript from EICC or BHC.
There is no extra fee for dual application. Students also may apply to Augustana during their first and second year attending an EICC college or BHC. Application to Augustana does not obligate the student to attend or limit their ability to apply to other schools.
(For more information about Augustana Next, contact Paula Kereszi, Augustana transfer coordinator and advisor, 309-794-8280.)
Augustana Next courses for 2021-22
In the 2021-22 academic year, Augustana Next offers the following two courses. These will be meaningful classes — especially when students ask, "So what?" and they discuss why these questions matter, and how they might bring about a better world.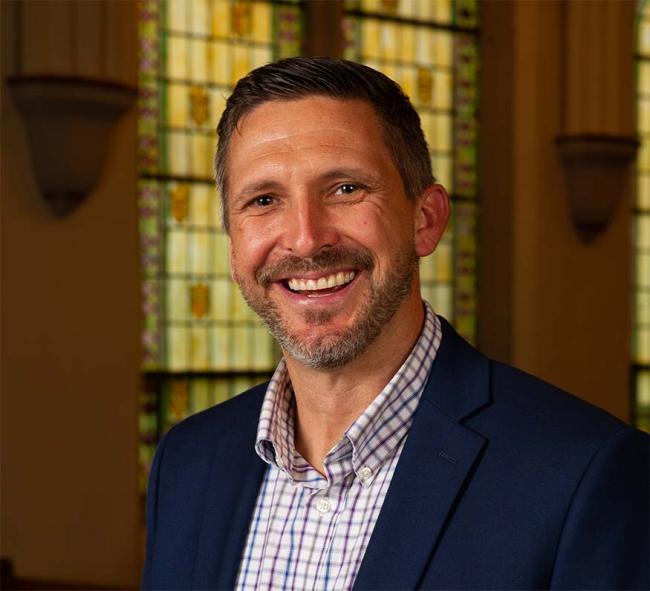 RELG-204 Christian Theology and Contemporary Issues
(4 credits), Dr. Jason Mahn
A lot is wrong with our world — climate change and environmental chaos, racism and other injustices, fragmentation of communities and a sense of hopelessness in many people. In the face of these problems, does theology — thinking about God and God's creation — offer anything? Some might assume that theology is quaint, even backward and impractical. In this course, we will learn from contemporary theologians as we consider ways to respond to contemporary issues.
This course will be offered from 6-9 p.m. Wednesdays during Augustana's fall 2021 semester. It fulfills Augustana's "Reasoned Examination of Faith" requirement.
Dr. Jason Mahn is a professor of religion and the director of the Presidential Center for Faith and Learning at Augustana College. He earned his doctorate at Emory and taught at Duke for three years before coming to Augustana in 2007.
He loves interacting with students around "big questions." He teaches classes in Christian theology, interfaith relationships, and contemporary religious belief and practices. The author of two books, Dr. Mahn also has a forthcoming book on pandemics called "Neighbor Love through Fearful Days: Finding Purpose and Meaning in a Time of Crisis."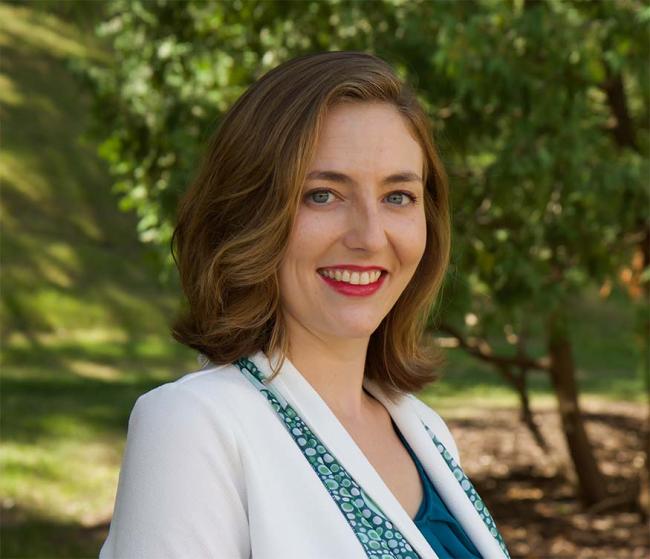 COMM-260 Communication and Culture
(4 credits), Dr. Lucy Burgchardt
Are you thinking our world is more divided than ever? This course will help you understand that we are more than our divisions. In fact, learning about cultural socialization — how our communities have trained us both what to think and how to act — can help us realize our own values and choices in a world that teaches constraints on our communication.
This course will be offered from 6-9 p.m. Thursdays during Augustana's spring 2022 semester. It completes Augustana's Global Diversity requirement and helps fulfill the "Perspective on Human Existence and Values" requirement.
Dr. Lucy Burgchardt is an assistant professor of communication studies at Augustana. She grew up in Colorado, studied French and anthropology, and as an undergraduate she traveled to France and Peru.
She was one of only 29 American students selected to receive the coveted Gates Cambridge Fellowship to study for a master's degree in archaeology at the University of Cambridge in the United Kingdom. She then earned a Ph.D. in communication at the University of North Carolina.
Her education in other countries — alongside experiencing great movies and TV shows from elsewhere on the planet — sparked her interest in cultural communication.