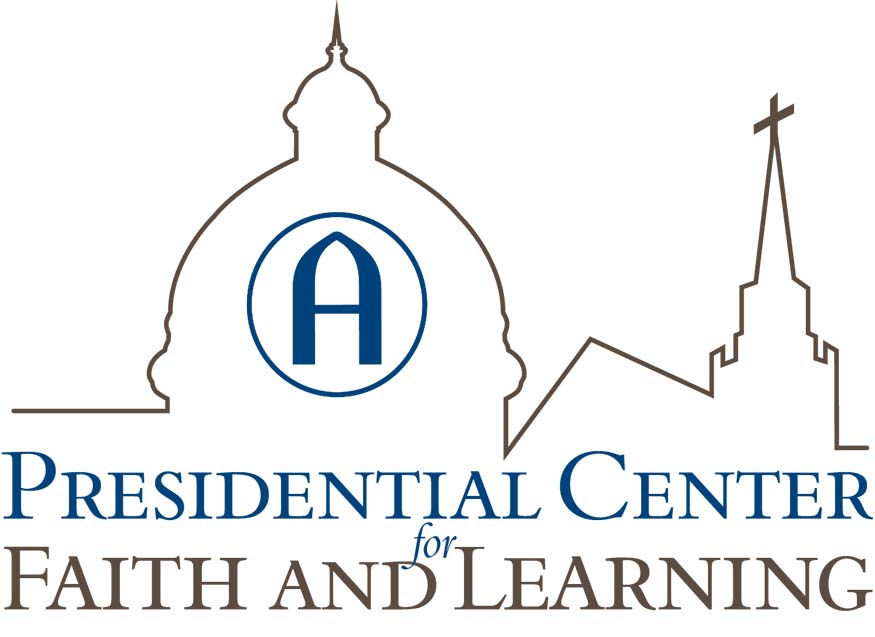 The new Presidential Center for Faith and Learning sponsors initiatives that live out Augustana's long-time commitments to interfaith engagement, social justice, spiritual exploration, reasoned examination of faith and vocational discernment.
The center also marks Augustana's ongoing leadership within the Network of Evangelical Lutheran Church in America Colleges and Universities, partnering with 26 other Lutheran institutions in educating for vocation, meaning and purpose.
The center will be directed by Dr. Jason Mahn, associate professor of religion, in consultation with an advisory board drawn from Augustana's faculty, Campus Ministries, CORE and community leaders.
The center will work closely with NECU on national initiatives related to Lutheran Higher Education, including the journal Intersections: Faith, Learning, and the Vocation of Lutheran Higher Education, for which Dr. Mahn serves as editor.
The center also will collaborate with Augustana's Center for Faculty Enrichment when supporting faculty development, and with Campus Ministries and CORE when organizing speakers and other events for Augustana students, including students discerning seminary and ministry.
---
Jan. 30, 2020
Faith formation in my world religions classroom
By Dr. Jason Mahn
Each year a Hindu priest asks my students to "worship our own, but respect all." They find the second part easier.
It's the first day of the Encountering Religion course that I regularly teach at Augustana College.
Many of the students are here because the course fulfills the college's diversity requirement. The course will map some of the religious diversity in the United States and in the Quad Cities. It also will give students some modest tools for dealing with religious conflict and bigotry.
A handful of students are flirting with majoring in religion, although they have yet to break the news to their parents. A few more will sign up for the college's new program in interreligious leadership before the course concludes.
Augustana receives $50,000 to support vocational reflection
In December 2018, Augustana received a $50,000 grant from NetVUE (Network for Vocation in Undergraduate Education) to make vocational reflection more intentional in the academic curriculum and connect what's learned in the classroom to co-curricular activities.
NetVUE Director David S. Cunningham said Augustana's proposal stood out because the college will use the grant to enhance the understanding of vocation among faculty and staff, which will enable them to incorporate this perspective into their work with students.
"This suggests that the effects of Augustana's project will continue long after grant funding ends," Cunningham said. (Read more)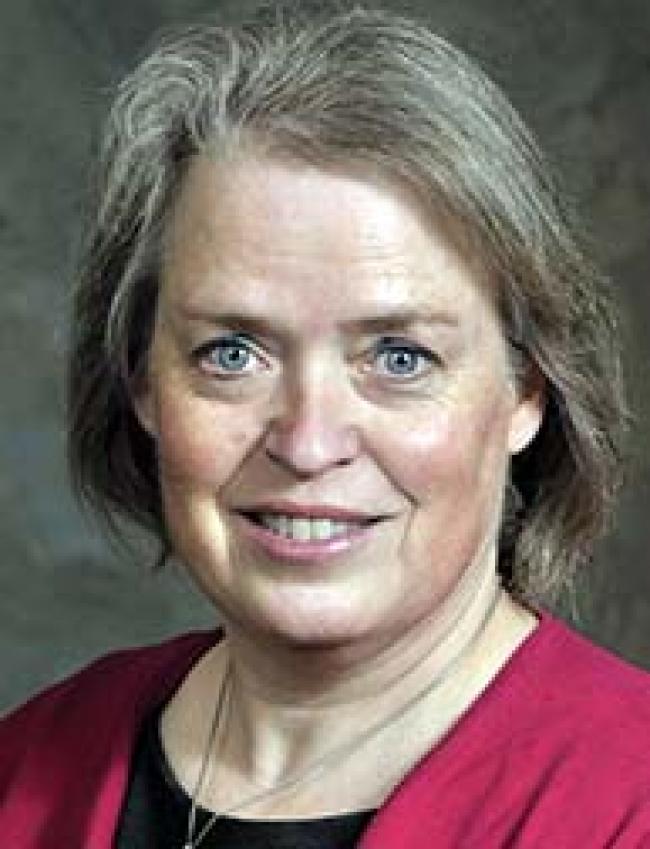 Recent events
• Augustana alumna and church historian the Rev. Dr. Maria E. Erling '78 visited campus April 23-24, 2018.
In addition to visiting classes and other on-campus visits, she offered a public talk, "Augustana's Belief in the Power of Young Adults."
Dr. Erling is professor of modern church history and global mission at United Lutheran Seminary in Gettysburg, Pa. Her research interests include the history of American Lutheranism, including the Augustana Synod, immigrant histories and stories, and ecumenism.
Her visit was sponsored by Scandinavian Studies at Augustana, The Augustana Presidential Center for Faith and Learning, and Augustana Campus Ministries.
• Nadia Bolz Weber, founding pastor of House for All Sinners and Saints in Denver, and author of the New York Times bestsellers "Accidental Saints: Finding God in All the Wrong People" ;and "Pastrix: the Cranky, Beautiful Faith of a Sinner & Saint," will be the featured speaker during Winter Symposium Day, Jan. 17, 2018.
Her appearance will be sponsored by the Presidential Center for Faith and Learning, Campus Ministries, and the Institute for Leadership and Service.
• This past summer Dr. Mahn met with presidents from the 27 ELCA colleges and universities to discuss a draft of "Rooted and Open: A Recommendation Toward Common Language on the Lutheran Identity of NECA Institutions." Mahn serves on the Faculty Working Group on Lutheran Identity that drafted the document. At the presidential gathering in Chicago, he also presented these remarks about the common calling of NECU institutions.
• The Spring 2017 issue of Intersections: Faith, Learning and the Vocation of Lutheran Higher Education, is available online. Entitled "Education in the Age of Trump," the issue features an editorial by Dr. Mahn, an essay about religion and politics by Dr. Dan Morris (religion), and the poetry of Farah Marklevits.
Throughout the 2017-18 school year, the Presidential Center for Faith and Learning will join Campus Ministries in hosting a series of events commemorating the 500 year anniversary of the Lutheran Reformation.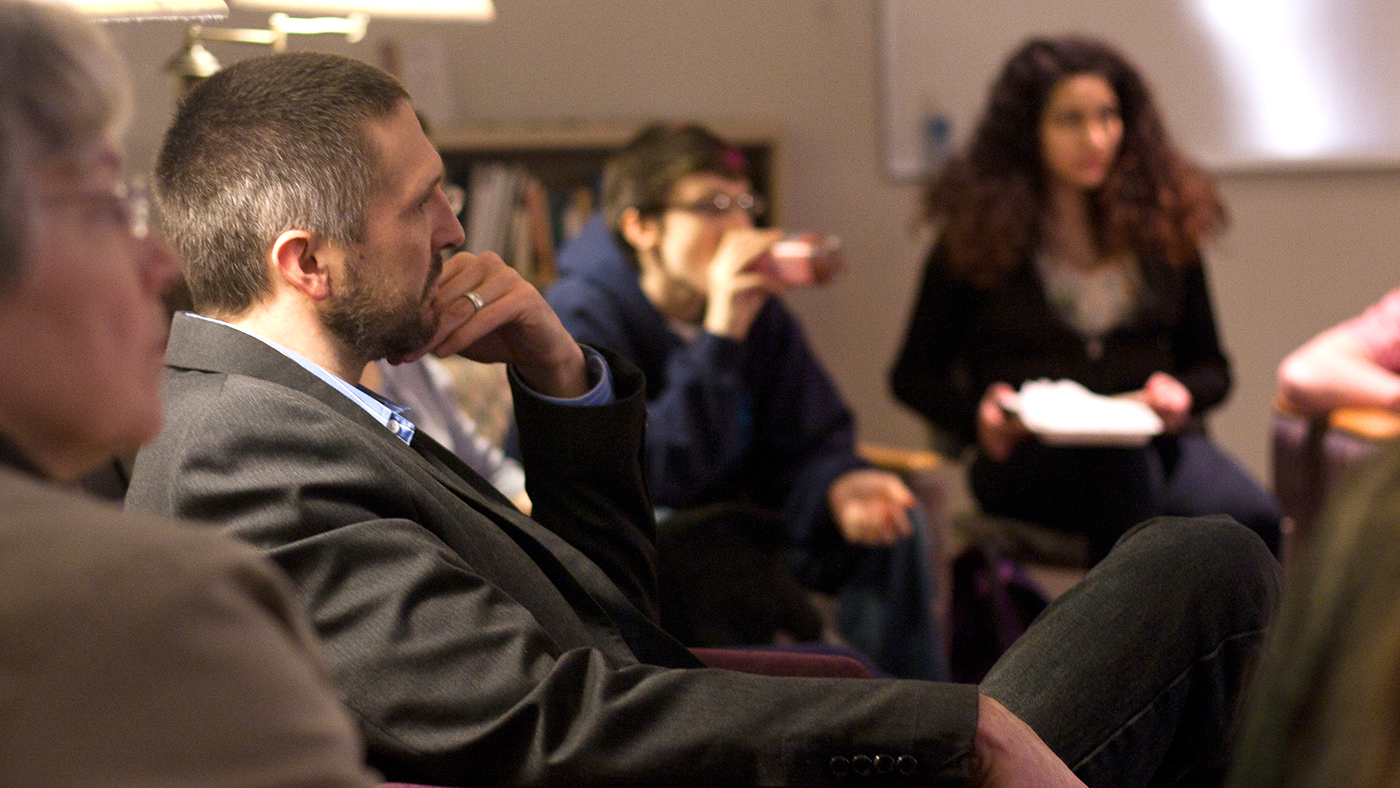 Dr. Jason Mahn, associate professor of religion and director of Augustana's new Presidential Center for Faith and Learning, speaks on the importance of the Lutheran Reformation to people today—and especially students.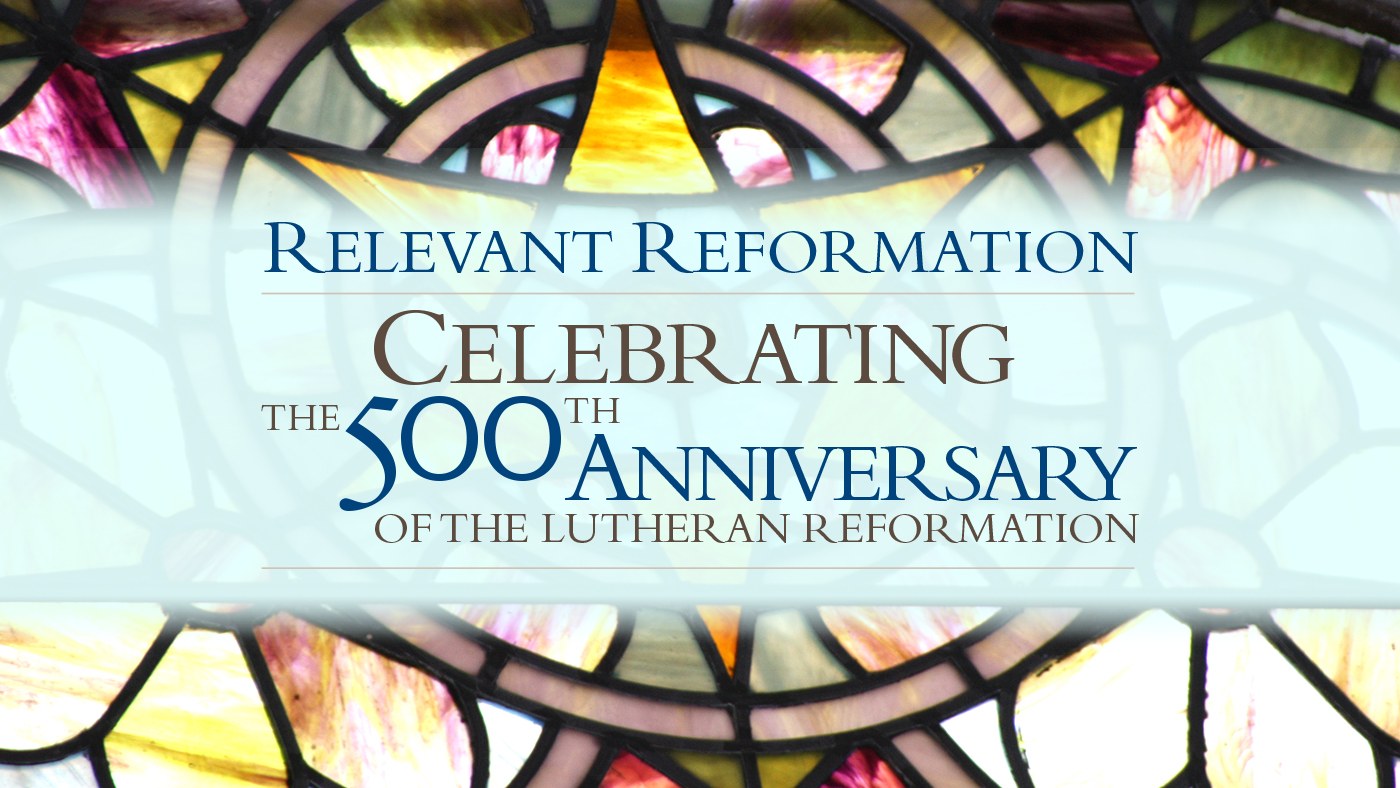 Augustana will celebrate the 500th anniversary of the Lutheran Reformation with events throughout the fall and winter.