Celebration of Learning 2021
The annual Celebration of Learning showcases work by students, faculty and staff at Augustana.
This year the celebration, May 6, 2021, is virtual and includes poster presentations, interactive sessions and panel presentations.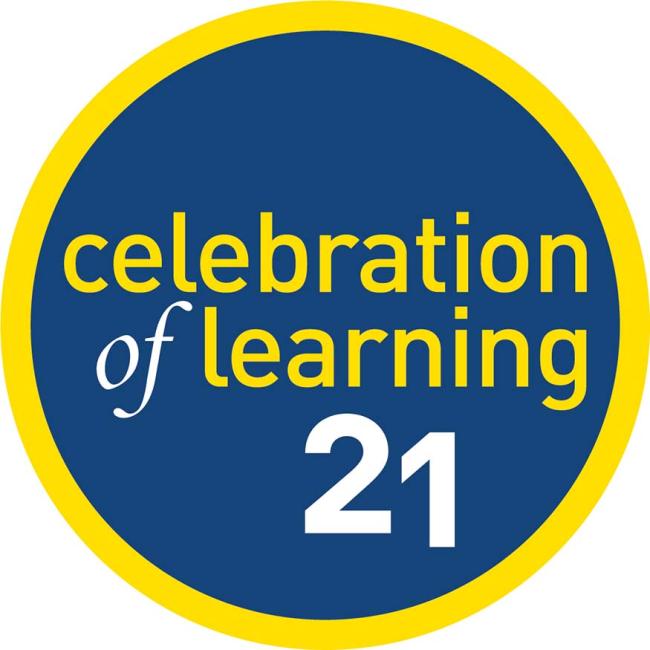 Poster presentations
Panel sessions
This exhibition features the Senior Art Inquiry projects of graphic design, art history and studio art majors in Augustana College's Class of 2021.
Each student's work is accompanied by a statement sharing their perspective and intentions on the artwork. The work in this exhibition was created as a culmination of their classes and individual development as artists and graphic designers.
Students will showcase 14 social media projects that tackle campus and community health issues. Students explored topics like mental health, COVID-19, nutrition, substance use, healthy relationships and more through social media.
→ Join this virtual presentation
Each team will deliver a short pitch that highlights a health topic and social media approach. Attendees will then be able to ask questions and share the social media content on their own channels.
Honors and achievements
Celebration of Learning honors for 2020-21
Faculty achievements and publications for 2020
Panel sessions by discipline or program
9:30-10:45 a.m.
Public Health Senior Inquiry Panel I
Political Science Senior Inquiry 
Philosophy Senior Inquiry 
Communication Sciences and Disorders, Business Administration
Texas Medical Center, Neuroscience
Art History Panel I
Faculty Panel I
11 a.m.-12:15 p.m.
Public Health Senior Inquiry Panel II
Political Science, Classics
Religion Senior Inquiry Panel I
French Senior Inquiry Panel I
History, Honors, Math
Art History Panel II
Faculty-Student Collaboration Psychology
Faculty Panel II
1-2:15 p.m.
Public Health Senior Inquiry Panel III
Pre-Engineering, Physics
Religion Senior Inquiry Panel II
French Senior Inquiry Panel II
Mathematics
1-2:30 p.m. 
Psychology, LSAMP
Studio Art