Augie Catholic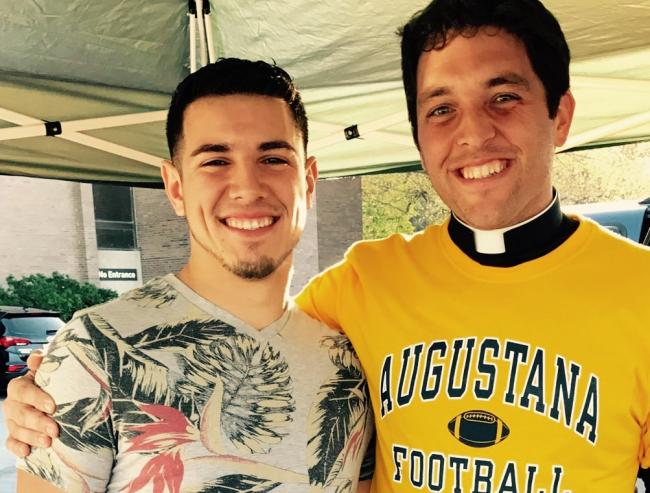 The Catholic Student group serves to provide a place of discussion about current teachings and practices of the Catholic Church and social justice doctrine. We also hold social and service events where catholic students can spend time together. 
For a full calendar of Mass times, mission trips and events, please go to augiecatholic.org.
The Augie Catholic app is available in the App Store for IoS and Android users.
Student contact: miagerace16@augustana.edu
Email: jeremyfreehill@augustana.edu
Phone: 309-794-7272
Father Jeremy Freehill 
Catholic Ministries Coordinator of Augustana College 
https://augiecatholic.org