Augie Catholic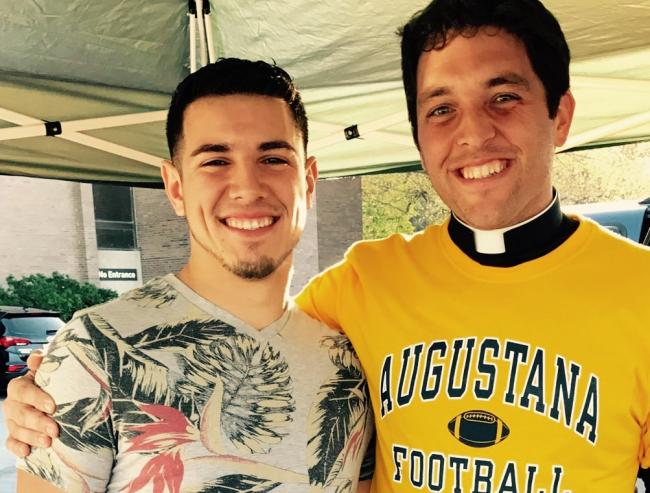 Augie Catholic is a community of faith where students experience anew their deepest belonging to God himself and receive all that they need to carry out their part of the Church's sacred mission. 
For a full calendar of Mass times, mission trips and events, please go to augiecatholic.org.
The Augie Catholic app is available in the App Store for IoS and Android users.
Email: jeremyfreehill@augustana.edu
Father Jeremy Freehill 
Catholic Ministries Coordinator of Augustana College 
https://augiecatholic.org