Augie Treats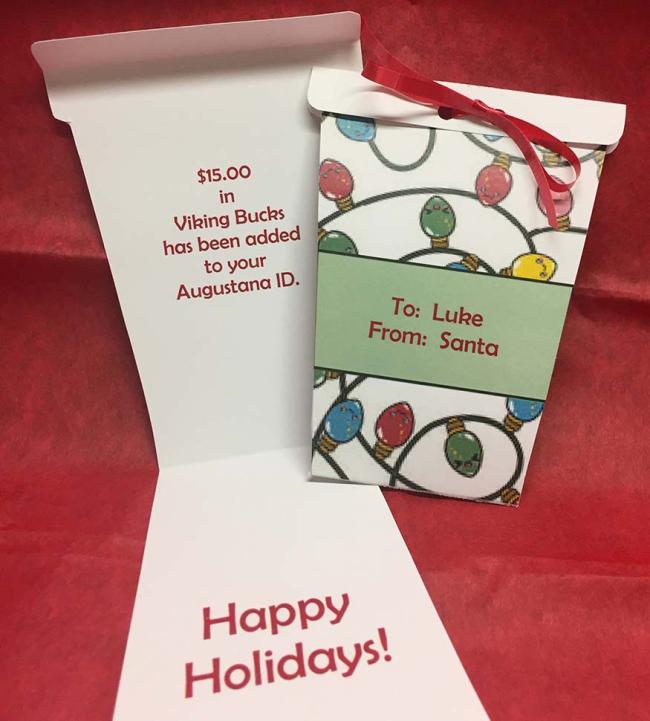 Augie Treats are a special way of giving students that extra little bit of encouragement during finals week, or simply saying Happy Birthday, or  "I'm thinking of you."
In December, you can give a personal card and extra Viking Bucks gift card to your student, or order a Viking Bucks card by mail as a stocking stuffer. For information or to order, call 309-794-7250.
Year-around, treats may include a gift card for Brew by the Slough, cookies and brownies, a pizza party, layer cake, large decorated cookie, cupcakes, or fruit, nuts and trail mix.
Treats may be sent to a student, professor, friend or co-worker. These are personally prepared for any occasion.
Please allow a minimum of 3 business days for Augie Treat orders containing baked goods. Treats are picked up in the Gerber Center dining hall.
Ordering and payment
If you wish to pay with a credit card, call 309-794-7543 or fax your order to 309-794-7835. We accept Master Card, Discover and Visa.
Please send check or money order to:
Augustana Dining Services
Augie Treats
639 38th St.
Rock Island, Ill. 61201