Augie Treats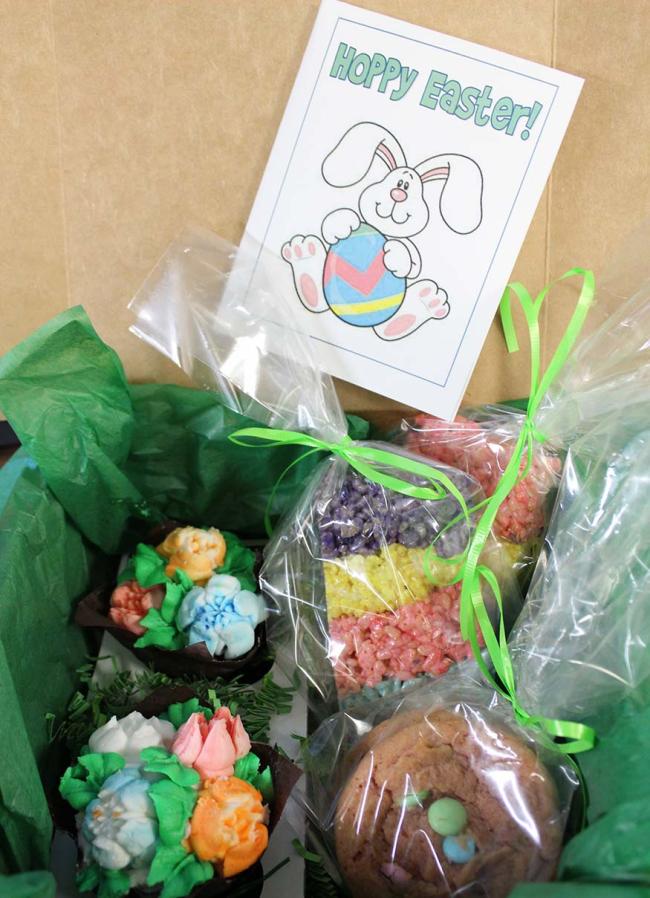 Augie Treats are a special way of giving students that extra little bit of encouragement during finals week, or simply saying Happy Birthday, or  "I'm thinking of you."
For spring, the $15 "Hoppy Easter!" basket includes two flower cupcakes (one chocolate and one white), four pastel M&M cookies, and two springtime Krispie treats. (Gluten-free and nut-free options available.)
"Hoppy Easter!" orders should be placed by April 12. The recommended pickup date for students is April 16.
Year-around, treats may include a gift card for Brew by the Slough, cookies and brownies, a pizza party, layer cake, large decorated cookie, cupcakes, or fruit, nuts and trail mix.
Treats may be sent to a student, professor, friend or co-worker. These are personally prepared for any occasion.
Please allow a minimum of three business days for Augie Treat orders containing baked goods. Treats are picked up in the Gerber Center dining hall.
Ordering and payment
If you wish to pay with a credit card, call 309-794-7250 or fax your order to 309-794-7835. We accept Master Card, Discover and Visa.
Please send check or money order to:
Augustana Dining Services
Augie Treats
639 38th St.
Rock Island, Ill. 61201