Augustana offers a major and minor in sociology and anthropology, as well as a pre-master of social work program.
Careers and internships
The fields of anthropology and sociology are an ideal complement to a major or minor in business, medicine, natural sciences and many other disciplines.
Every year, students do internships in areas such as non-governmental organizations and non-profit sectors, public health, business, education and publishing.
Employers value these graduates for their research skills and knowledge of social organizations, social relations and collective behavior.
Augustana graduates are employed in community relations, human resources, social planning, legal professions, marketing, research, criminal justice and more. Many make their careers in non-governmental organizations and non-profit sectors, in public health, in museums, education, publishing or business. The program has a proven track record of preparing students to succeed in graduate programs in archaeology, museum studies and public health.
Augustana's graduates in sociology and anthropology have attended graduate school in archaeology, museum studies, public health, law, public administration, social work, criminal justice, education leadership and counseling.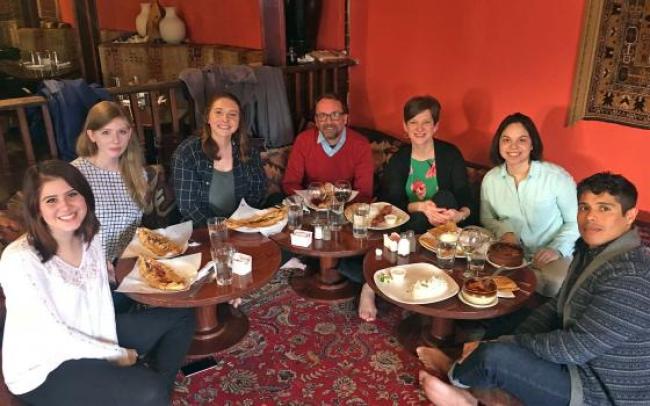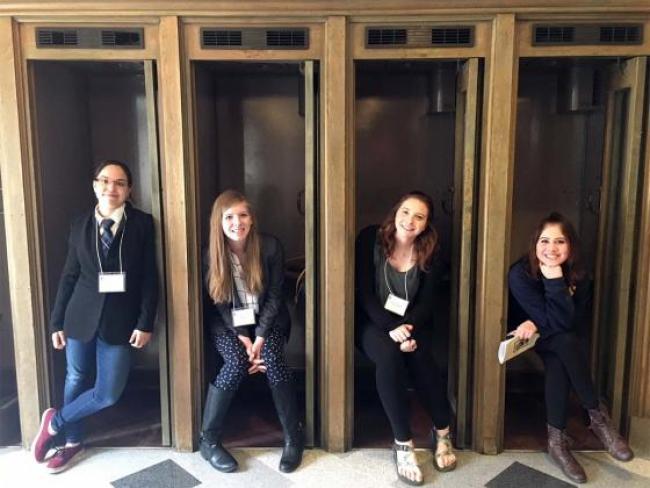 Recent grads:
Abi Buchanan '18 is pursuing a doctorate in medical anthropology through a full-ride scholarship to Michigan State University
Victoria Witkowski '18 is working in Colorado where she plans to attend graduate school for museum and field sciences
Lizandra Gomez-Ramirez '17 is attending Northern Illinois University College of Law.
Mae Ruzek '16 is pursuing a master's of public health online at Indiana Wesleyan University.
Samantha Turner '15 is the director of marketing and events for the DANK Haus German American Cultural Center, Chicago. She earned an M.A. in museum studies from Western Illinois University.
Micaela Terronez '15 is the Olson Graduate Assistant at the University of Iowa Special Collections & University Archives.
Sarah Berndt '15 is studying American material culture in a master's program through the University of Delaware.
Kai Yin (Queenie) Ho '13 is an analyst at Boys Town National Research in Omaha, Neb.
Emma Anderson '13 said her peak experience as a sociology major was presenting her research at the American Education Research Association's national conference. She's now a doctoral student in political sociology at the University of Iowa.
Angela Conte '13 earned her master's degree in cognitive and behavioral sciences at Illinois State University and works as a research analyst at ECRA Group.
About the program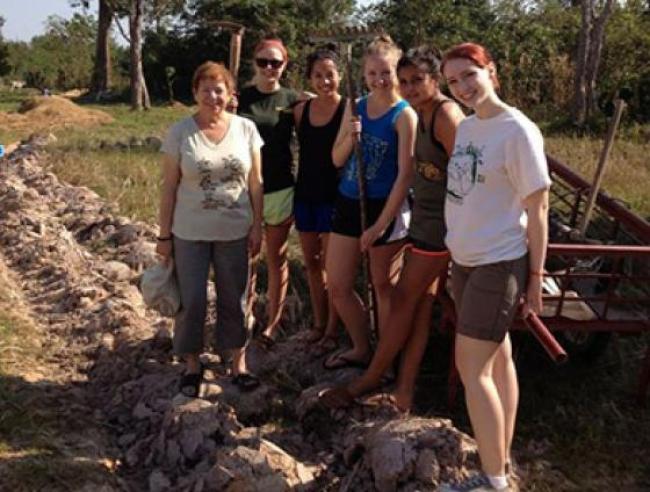 Augustana offers a major and minor in sociology/anthropology, as well as a pre-master of social. (The pre-MSW is not a graduation major, so a major in another field must be completed.)
A liberal arts background is ideal for this area of study, which is the scientific study of human interaction, society and culture.
More than 100 years old, the department's size and range reflect its long history at Augustana. Students can customize the major in many ways, depending on interests, and faculty help to align these choices with specific career paths. Students also have opportunities to collaborate with their faculty on research. Each year, majors showcase their research at state, regional and/or national conferences.
Anthropology courses focus on ethnographic methods, current theoretical models, and the application of anthropological perspectives. Courses offer study of cultures around the world, with topics ranging from medical anthropology to popular culture, and from globalization to tourism.
Students at Augustana have conducted original ethnographic research in diverse settings such as Bermuda, Ireland, Israel, west Africa, with Native American communities, and with refugees in the Quad Cities, just to mention a few examples.
Students may participate in the student-run Sociology & Anthropology club and the college's chapter of Alpha Kappa Delta, an international honor society.
Students undertake a Senior Inquiry project within their major program, working with a faculty mentor. 
The Richard A. Swanson Professor of Social Thought is a senior member of the department and directs the Center for the Study of Pluralism and the Civil Sphere at Augustana, which brings well known sociologists and other scholars to speak on campus.
What students say
Sarah Berndt '15, anthropology and art history. Now, a graduate student in the Winterthur Program in American Material Culture, sponsored by the University of Delaware and the Winterthur Museum.
"I've had such an amazing experience at Augustana. Resources were made available for me to do things that shaped my interest, and really shaped who I became. I don't think I could have done it anyplace else, to be honest. You have to put the legwork in, but the opportunities are here. I discovered that material culture is an actual field, not just some idea that people throw around in academic literature. I think more than anything else I want people to know it's OK to study anthropology and art history. There are viable career tracks that you can pursue."
Kai Yin (Queenie) Ho '13, anthropology and biology. Now, an analyst at Boys Town National Research.
"I chose to attend Augustana College because of its emphasis on the liberal arts. I knew that at Augie, I could pursue interests and studies in disciplines besides my major - and I did! I joined the Cantilena Augustana choir and worked at the art museum. When I first started college, I thought I would be in medicine. Now I am pursuing a course of study in biological anthropology at my dream school - St. John's College, University of Cambridge. I couldn't ask for more!"
Emma Anderson '13, sociology (social welfare) and psychology; graduate student in Ph.D. program for political sociology at the University of Iowa
I chose Augustana because of the size and the opportunities that would present me. Getting to know my professors and other faculty on a personal level has made all the difference in my success at Augustana and my acceptance to graduate school. Although I have maintained the same majors throughout my four years at Augustana … I never could have imagined I'd have the skills or confidence to be going into a Ph.D. program.
Tyrrell Jeffries '13, sociology and political science; deferring law school for two years while joining Teach for America program
Augie gives you so many different opportunities that all lead to wonderful experiences. Something I am truly grateful for! I have learned that you can continue to push yourself past whatever limits or boundaries you thought existed. I have taken on more, gained leadership roles, and have had many challenging and memorable experiences — all while being determined to finish a double major and getting the most out of both inside and outside the classroom.