Career coaches are going for the win
Augustana's career development specialists are called career coaches for good reason. They help students practice and perform to the best of their abilities.
Getting to know one of the career coaches is a smart move. Acquaint yourself with our coaching team.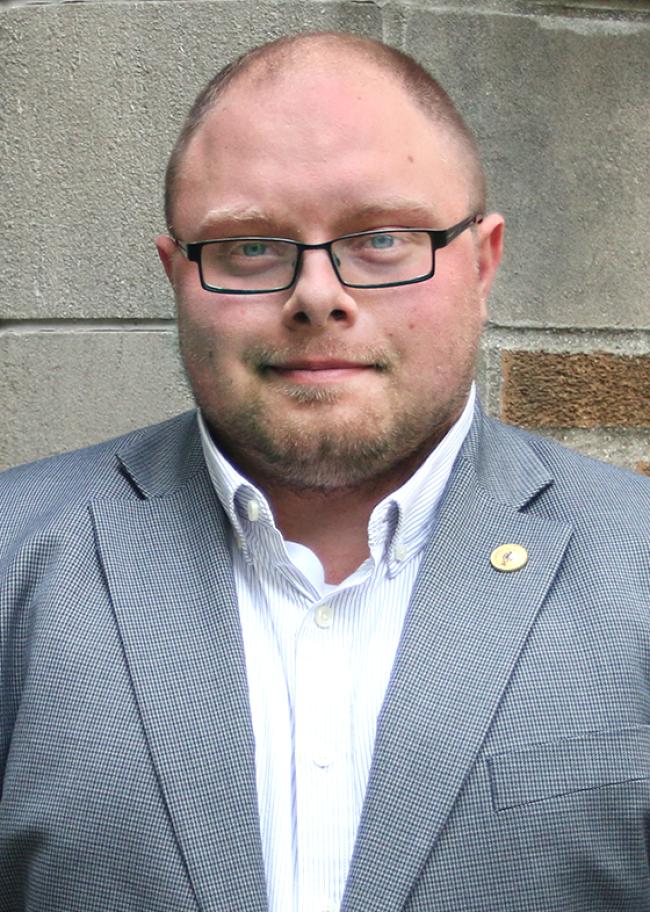 Joe Giffen, career coach
Joe describes his role as guiding students through their career development with a student-focused lens.
Graduating with his Masters of Science in Education with a focus on College Counseling and Student Affairs in 2019 from Youngstown State University, Joe believes in using his counseling skills and career knowledge to help students find their passion. He has worked in college and professional sports for seven years, and within career services since 2018. He also spent six years with the United States Army retiring as a Sergeant with one combat tour to Afghanistan.  
What's the most fulfilling part of Joe's job? "Seeing the growth of a student in their decision making abilities."
He recommends students speak with their career coach to set themselves up for success for their post graduate life.
"Each student has access to a highly trained Career Coach who wants to see them succeed once they leave Augustana," Joe says. 
Joe spends his free time cheering on the Patriots to their annual divisional championship and playing any type of game. 
Joe is here to help give career guidance to students with the following majors:
| | | |
| --- | --- | --- |
| Applied Math | Engineering Physics | Neuroscience |
| Bio Chem | Environmental Studies | Pre-Med |
| Biology | Geography | Mathematics |
| Chemistry | Geology | Physics |
| Computer Science |   |   |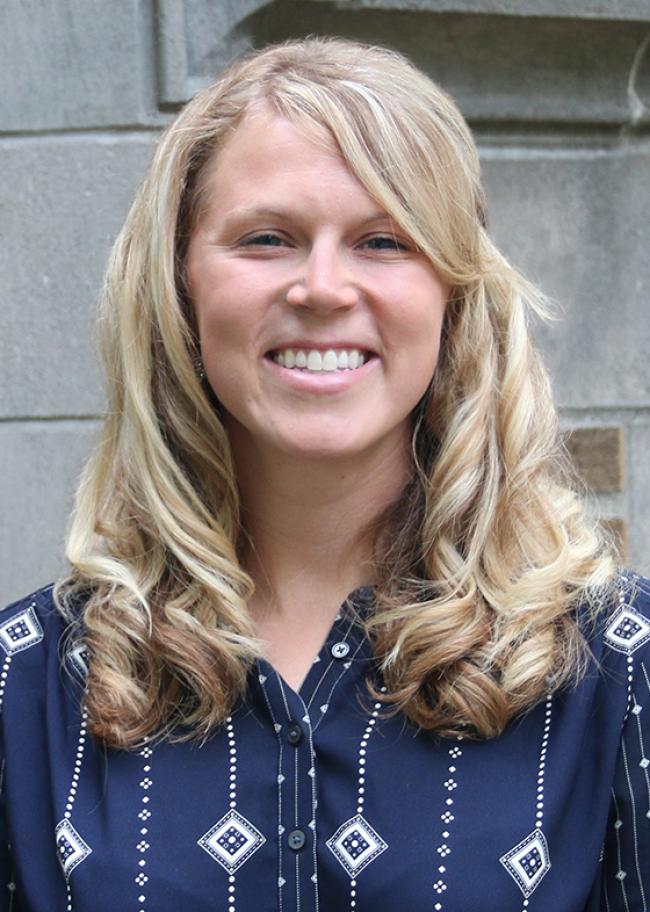 Katie Petravick, career coach
Katie believes education and experience are critical elements to vocational exploration and career development.
Through education and learning, students establish the skills and knowledge they need related to their career development.
What's Katie's favorite thing about CORE? "It's a great way for students to connect to experiential learning opportunities outside of the classroom."
She encourages students to visit CORE early on their Augustana journey. There, they will find resources, opportunities, guidance and mentorship, and receive constructive feedback to help prepare them for post-Augustana life. Katie sees her role as a Career Coach as a partnership with students in which she helps them to maximize their personal and professional potential.
Katie graduated with her bachelor's in Spanish Secondary Education from Illinois State University and with her master's in Higher Education: Student Affairs from Iowa State University.
As a former high school teacher, she is passionate about the students she works with, and loves to hear their stories and help them achieve their goals.
In her free time, she enjoys running and trying out new recipes. 
Katie can help students with the following majors reach their career goals:
| | | |
| --- | --- | --- |
| Africana Studies | English Creative Writing/Writing | Public Health |
| Art History | French | Religion |
| Art | German Studies | Scandinavian |
| Anthropology | Graphic Design | Sociology - Anthropology/Social Welfare |
| Asian Studies | History | Spanish |
| Classics - Greek/Latin | Multimedia Journalism Mass Communication | Spanish for Professional Use |
| Communication Science and Disorders | Music | Theater |
| Communication Studies | Philosophy | Women & Gender Studies |
| Education | Political Science |   |
| English | Psychology |   |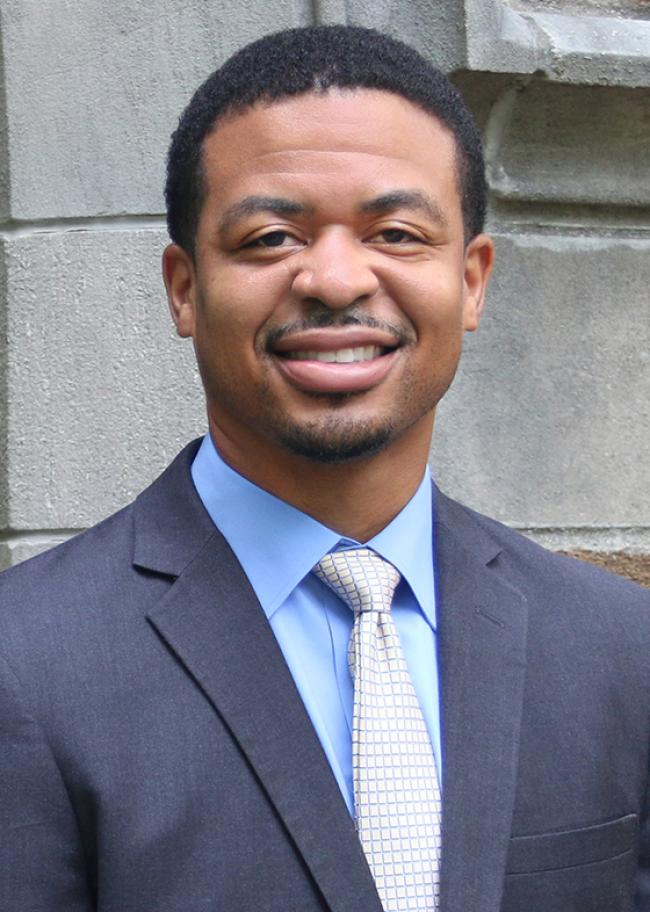 Alex Washington, career coach
A 2009 graduate of Augustana, Alex has worked in a variety of roles in higher education. "I spent three years working at a college in Nebraska, two years working at Augustana, two years working in Singapore, and returned to Augustana in January 2018," he said.
He was drawn back to Augustana because "there is a special vibe here and I am proud to be a part of the Augustana community."
Alex has witnessed the benefits of CORE firsthand. "Whether a student has career-related, graduate school- related or service-related plans, CORE helps to provide clear steps to making post-Augustana life less complicated."
He encourages students to become familiar with CORE, because they have access to free resources, employer information, contacts, tips and more. In his words, CORE is all about increasing your "confidence and preparation to achieve your post-graduation goals, regardless of major."
A fun fact about Alex? He played viola for 10 years.
In addition to the career coaches, four other members of the career development team serve students, and three student advisors also work in CORE. See the full staff directory for CORE.
Alex is here to guide students in the following majors:
| | | |
| --- | --- | --- |
| Accounting | Business Management | Economics |
| Business Administration | Business Marketing | International Business |
| Business Finance | Business MIS |   |