Join the Augustana GOLD Council!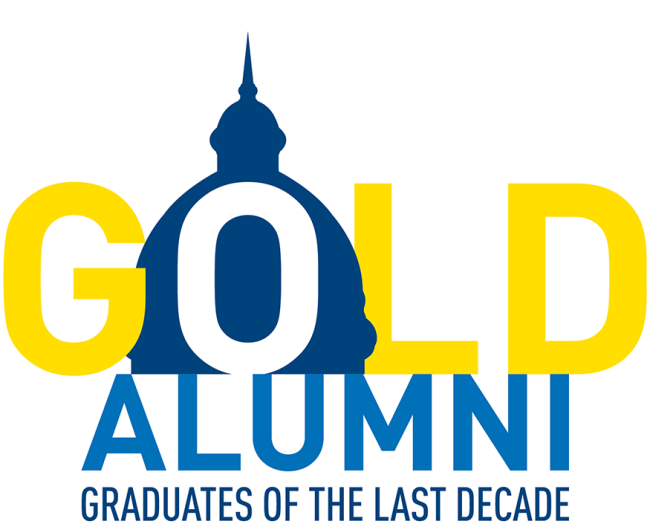 The Augustana College GOLD Council is a group of graduates of the last decade whose focus is to engage and cultivate relationships with other young alumni on behalf of the college. 
Members come from an array of backgrounds, majors and graduation years. Their varied perspectives allow the council to strengthen relationships with all alumni.
GOLD Council members meet several times a year to discuss initiatives that help Augustana stay connected to its young alumni through exclusive programming.
Members also receive special access to many of Augustana's alumni events and various networking opportunities.
The application for the council is rolling, and alumni graduating from 2011-2021 are invited to apply for the council at any time.
Other ways to stay connected
• Follow the GOLD Council on Instagram
•Make a Viking Connection. Viking Connectors are available to share advice on careers and more.
GOLD Council facts
The GOLD Council is made up of 25 members from the classes of 2011-2021. It meets three or four times a year, with one meeting taking place in person.
Members sit on three committees that meet monthly:
• Engagement and Recruitment develops a diverse community of young alumni by recruiting and recognizing members and promoting active participation on the GOLD Council.
• Social Events organizes members into committees, monitors attendance and participation, and leads recruitment efforts.
• Professional Development fosters personal and professional growth by organizing networking events and building relationships between alumni and current students.
For more information, contact Evan Sammons.
Meet the members
| | |
| --- | --- |
| | Dr. Alyssa Anderson '13 is an optometrist at Virdi Eye Clinic in Rock Island, Ill., and Clinton, Iowa. |
| | Omidullah Barikzay '21 is an IT EDP, at Deere & Company world headquarters in Moline, Ill. |
| | Logan Beausoleil '09 is an elementary teacher at Pleasant Valley (Iowa) Community School District. |
| | Brittany Burk '15 is a speech language pathologist at a level 1 trauma center in Urbana, Ill. She is also a certified brain injury specialist. |
| | Carl Frasor '21 is an inside sales representative with 3M Transportation Safety division in Maplewood, Minn. |
| | Emily Graziano '19 is a human resources specialist at Mediafly in Chicago. |
| | Shannon Greenlee '13 is a speech language pathologist at Grant Wood Area Education Agency in Cedar Rapids, Iowa. |
| | Travis Greenlee '11 is the director of engineering career services at the University of Iowa, College of Engineering, Iowa City, Iowa. |
| | Claire Herdegen '18 is a senior accountant at Aon in Chicago. |
| | Tayvian Johnson '16 is a data analyst at DivvyDOSE in East Moline, Ill., and co-owner of East$ide Sounds, a recording studio in East Moline, Ill. |
| | Anna Pfalzgraf '19 is a human resources specialist for the U.S. Army Corps of Engineers in Rock Island, Ill. |
| | Laura Polizzi '15 is a teacher at Hamilton Elementary in Moline, Ill. |
| | Arsal Shareef '15 is a senior manager, channel sales, at Allsteel in Muscatine, Iowa. |
| | James Manuel '19 is a business development representative for VMware Tanzu in Chicago. |
| | Alex Mayszak '13 is principal at East Moline School District #37. |
| | Irene Mekus '17 is a sanitarian/health inspector at the Rock Island County Health Department in Rock Island, Ill. |
| | Alyssa Mish '19 is a program specialist at the Creative Group in Schaumburg, Ill. |
| | Matt Mordini '13 is a dean of students in West Chicago, Ill. |
| | Sarah Rothenberg '14 is a memory care manager at Presbyterian Homes in Evanston, Ill. |
| | Kelsey Sundwall '13 is a patient care manager at Northwestern Memorial Hospital in Evanston, Ill. |
Kassidy Belcher '21 is a campus visit coordinator at Augustana College.
Nathaniel Bohrer '19 is a substitute teacher at Elgin (Ill.) School District U-46.
Ben Bruster '18 is a Grants Administrator with Stanford Health in Soux Falls, S.D.
Darielle Sherrod '19 is a Research Specialist at Mount Sinai Health System in Chicago.