August 2022
A new financial aid program — Augustana Possible — will help high-achieving students from families with lower incomes achieve a quality education.
The program, just announced, will begin in fall 2023. It is made possible by The Grand Challenge in Philanthropy: The Murry Gerber '75 Challenge, a $40 million commitment to  support endowed financial aid and scholarships.
The Gerber gift and all matching gifts will help the college meet 100% of demonstrated financial need for qualifying new students. Many of them are expected to be first-generation students.
"This will be a game-changer for a segment of students," said W. Kent Barnds, executive vice president.
---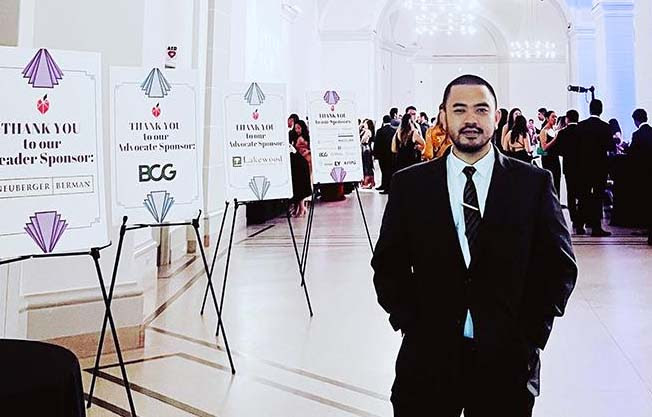 When his country gained internet access in 2007, Khant (Robert) Latt started researching colleges. Until then he had limited information about the world outside dictator-run Myanmar, formerly Burma.
The first in his family to attend college, Latt began at the University of Melbourne, Australia, and from there he found Augustana. He chose a political science major, planning on law school. But plans change. → Here is how Augie and EDGE helped him succeed
---
President Andrea Talentino announced a partnership between the college and the city of Rock Island to identify and inventory lead water service lines as required under a new state law. 
She called it "a perfect example of what an engaged education should be." → Why it matters
---
Meeting the Viking community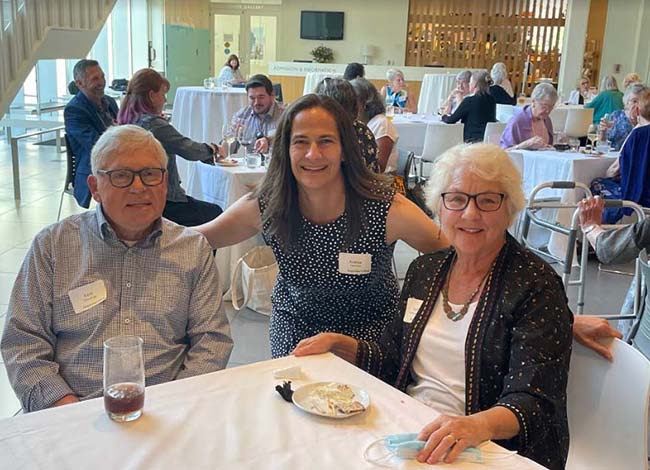 Kent Eklund and Katherine Anderson Eklund, Class of 1968, met with Augustana President Andrea Talentino in the Twin Cities — one of three alumni gatherings in the Midwest this summer.
President Talentino also has been getting acquainted with Augustana trustees, faculty and staff, and community leaders this summer.
---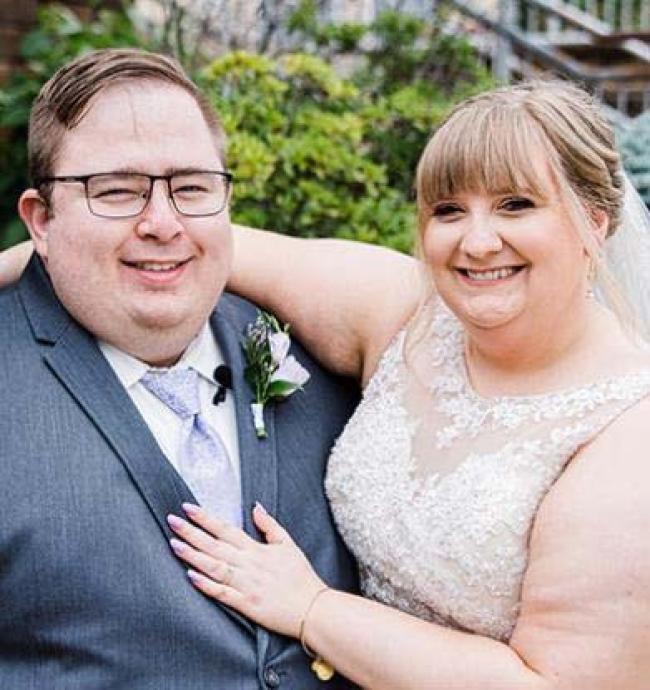 Who will be teaching at Cambridge in the U.K.? Hint: a 2014 grad. And who was named a CNN Global Hero? Find out in class notes.
Share your own news and photos.
Chad Johnson's first job after graduation was in agricultural equipment sales, driving to see customers in the upper Midwest. Turns out the sports world was a better fit, and he recently was promoted to chief operating officer for the Jacksonville Jaguars. → More about Chad
---
Save the date
Aug. 20 QC Riverfront Pops

Aug. 25 Alumni and friends coffee, Arlington Heights → RSVP

Aug. 26 Alumni and friends coffee, Davenport → RSVP

Sept. 24 Viking Club golf outing

Oct. 14-16 Homecoming

Oct. 15 Presidential inauguration

Oct. 20 Reception for President Talentino, McCarter & English, 265 Franklin St., Boston

Nov. 11 Chicago Symphony and Joffrey Ballet alumni reception and performance

Jan. 19 Winter in the Windy City