Alumni newsletter

November 2018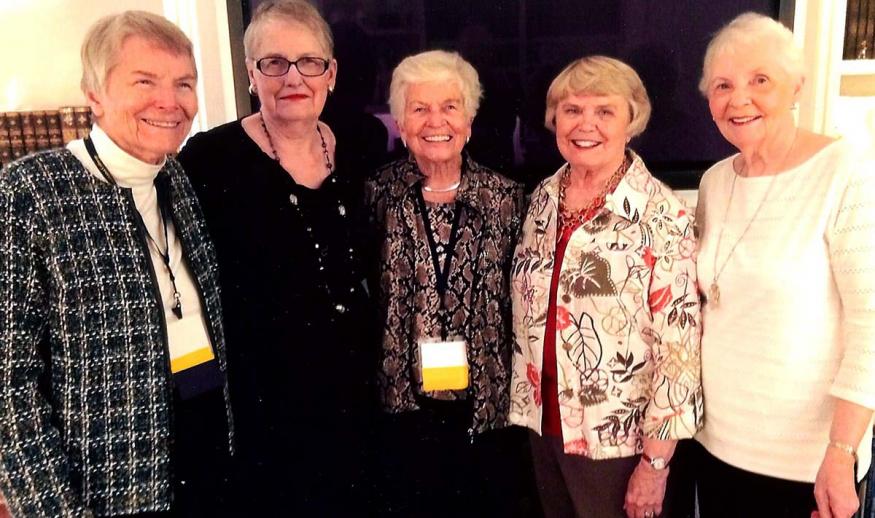 Five 1958 alumnae of Chi Omega Gamma have kept their friendship alive for 60 years, in part via a round-robin letter in circulation all these years.
"Three cheers for 60+ years of Augustana friendship and support. There can be no price for such a gift," writes Lucia Anderson '58 Moore. (Read more)
---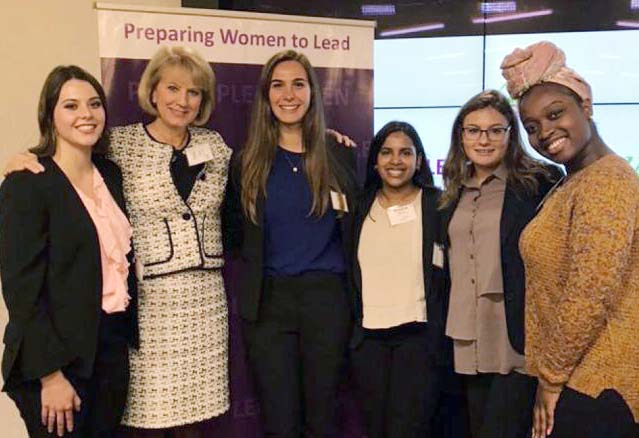 Thanks to Shelby Olson '79, five students got the chance to be Augustana's first attendees at a national conference, "Preparing Women to Lead." It was an eye-opener for all, and for one student, at least, a career-changer. (Read more)
---
Board approves $3.75M Brodahl expansion
The Augustana College Board of Trustees has approved a $3.75 million expansion of the Brodahl Building to accommodate the college's new master's degree program in speech-language pathology.
Construction is expected to begin in April 2019. The expansion will double the size of the building. (Read more)
---
Celebration of Christmas events Dec. 1
Augustana's Celebration of Christmas on Dec. 1 will include performances of Christmas at Augustana, a special dinner, neighborhood shop-and-stroll, and lighting of the campus Christmas tree.
These will be followed by the Festival of Sankta Lucia Dec. 11 and Lessons and Carols Dec. 13. (Read more)
---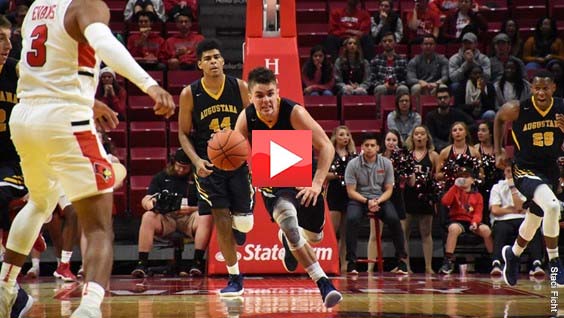 Augustana took Illinois State to the wire last Saturday before losing 82-74 in an exhibition game. Of course, a win would have been nice, but that's not the only thing Coach Greg Giovanine is after. (Watch)
---
It's not a new structure, but everything about the strength room in the Carver Center at Augustana College is now state-of-the-art.
The facility in Carver Center is now known as Fairchild Family Strength Center. Many donations were made to upgrade the space honoring former football coach Ben Newcomb. (Read more)
Also in Athletics' news, a shout-out to the Viking women's tennis team on winning its third conference title in four years!
---
Class Notes is a big part of Alumni News! Find out what friends have been up to, and send in your own news, too.
For those who could not travel to the memorial for Dr. Dorothy Parkander, here is a video of the campus service.
Save the date
Nov. 14 Wrestling home opener vs. North Central
Nov. 15 Phi Rho 100th anniversary planning by phone; noon-1 p.m. CST. Contact Kelly Noack, 309-794-7474
Nov. 16 Art museum opening: "Världen är liten/The World is Small"
Nov. 16 Children's opera: "Songs of Survival"
Nov. 18 Stone Lecture: "Judaism and Science: Tensions and Accommodations"
Nov. 20 "Preludes and Reflections" faculty piano recital
Nov. 27 Alumni and parents' reception in Edwardsville, Ill.
Nov. 27 Giving Tuesday
Nov. 28 Basketball home opener vs. Wisconsin-Stevens Point
Nov. 29 Alumni and parents' reception in Iowa City
Nov. 29 Polar Lecture: "Unfreezing the Arctic"
Dec. 6-9 Winter play: "The Children's Hour"
See the complete calendar of events.
---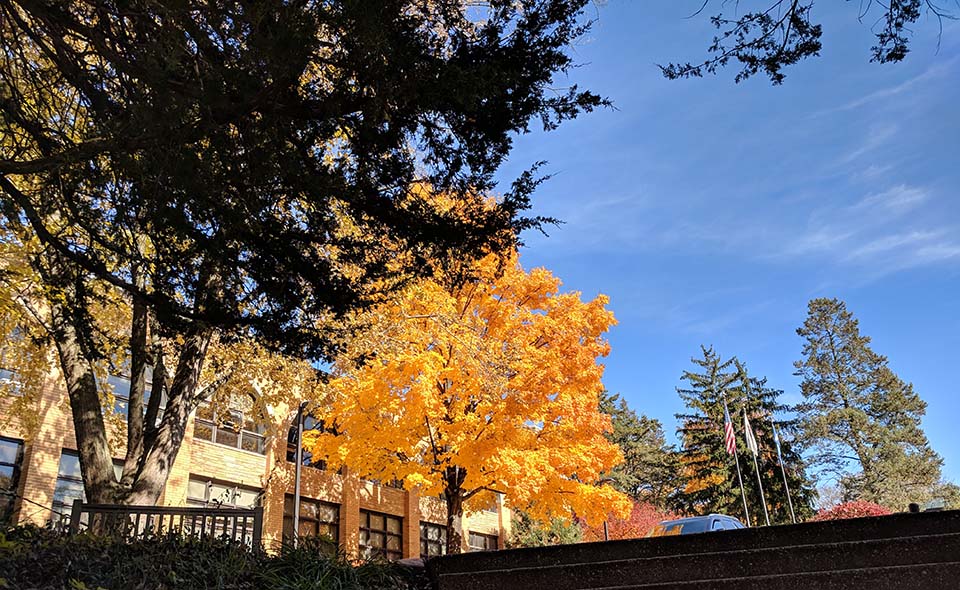 Before autumn fades into winter, a last look at one of the most beautiful fall displays of color on campus in many years. (See photo album)