The power of gifts to AUGUSTANA NOW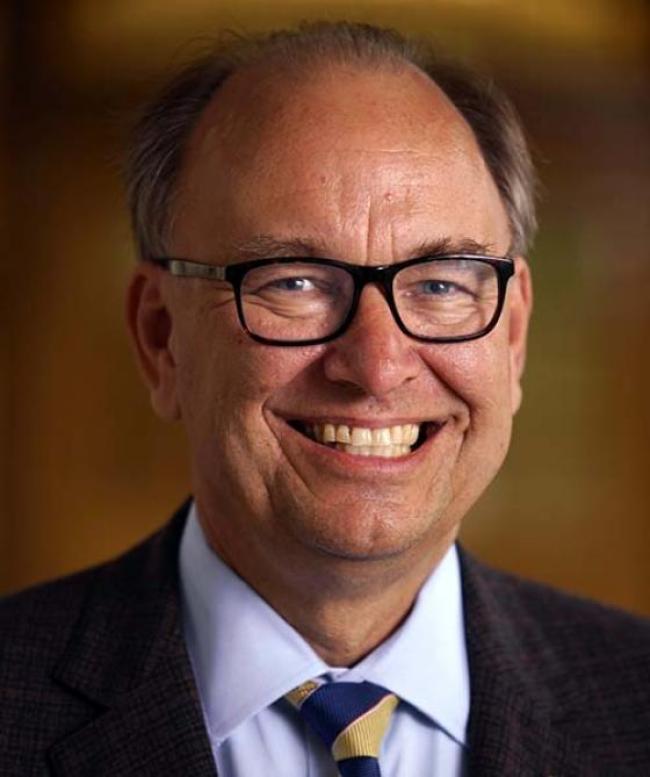 I remember 2½ years ago lighting the dome blue and wondering whether we could succeed in the goal of $125 million and turn the dome gold.
But as I thought about it, I knew we could because we're backed by Augustana alumni and friends. $125 million is a landmark campaign, and a huge campaign, but what does $125 million mean to Augustana? Well, I've witnessed it firsthand.
The campaign has impacted every student. It's impacted every faculty member. It's impacted every program at Augustana College, and for that we are eternally grateful.
Steve Bahls, President of the College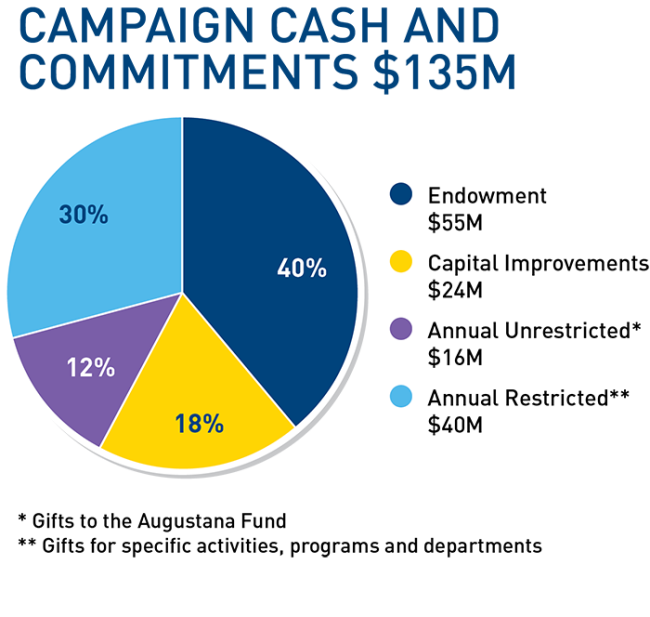 ♦ ♦ ♦ 
Thanks to 13,459 donor households and organizations, we passed our AUGUSTANA NOW goal by $10 million!
With your support, we are better able to send graduates into the world ready to solve complex problems for the common good. You help us equip them to think, collaborate and take an ethical approach.
Here is a sample of all we've accomplished with your help.
Affordability
AUGUSTANA NOW raised $55 million to strengthen the endowment and further secure the college's future. Gifts and grants are making it possible for more students to enroll and to stay.
• Abrams Challenge • Close the Gap awards • Endowed scholarships
• Annual scholarships • National Science Foundation grant • Cost savings
Preparation
• Hanson Hall of Science expansion • Brodahl Hall expansion
• Peter J. Lindberg, M.D., Center for Health and Human Performance
• Data analytics and Robert A. Hanson Endowed Chair
• CORE (Careers, Opportunities, Research and Exploration)
• Viking Connections • Learning Commons • Upper Mississippi Studies Center
Innovation
• Gerber Challenge and Augustana Strong Task Force
• Brunner Theatre Center and Anderson Pavilion • Blue, Gold and Beautiful  • New sports
• Semesters and January term • Campus clinic • Presidential Center for Faith and Learning
• Augie Bold Task Force
Diversity, equity and inclusion
• New vice president • New director of disability services
• Diversity in the curriculum • Diversity and inclusion training
• TRIO Scholars Program • Diversity awards and grants
• More diverse and international student body • Department of Justice award