Augustana College Express Service (ACES) and medical shuttle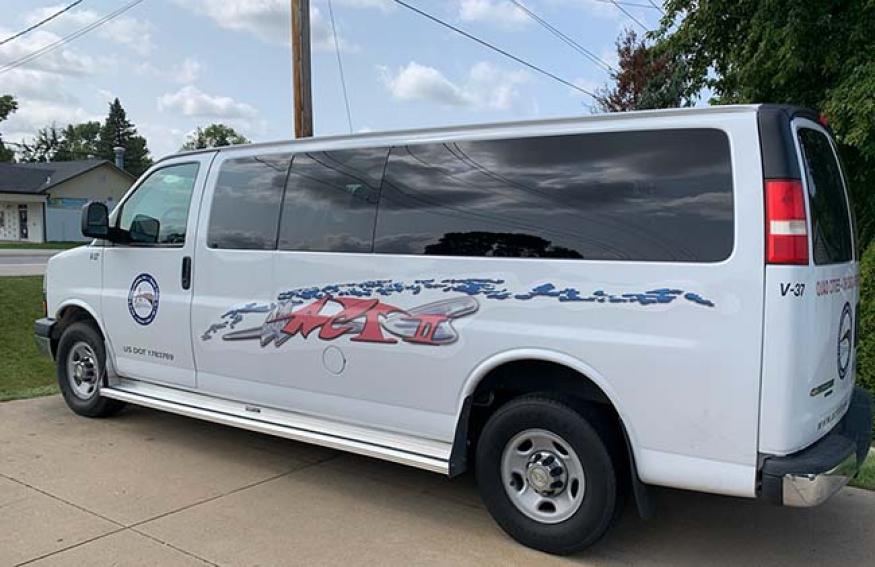 Augustana College Express Service (ACES) provides safe transportation around campus for students.
In the fall 2020 semester ACES service will be provided by Act II Transportation Services as one of the college's COVID-19 measures.
The ACES vehicle will be a 14-passenger bus, allowing passengers to spread out a bit.
All passengers will be required to wear a mask to enter the vehicle. Students must show their Augustana ID.
The service will be available from 7 p.m.- 2 a.m. every day, starting Monday, Aug. 31, until Thanksgiving. 
The bus will follow a looped route around campus so students can get on and off as needed. The shuttle takes about 15 minutes to make the circuit.
Medical shuttle
The college medical shuttle is available from 8 a.m.-5 p.m. Monday-Friday. Students can request the medical shuttle by calling 309-781-5711. The shuttle will pick them up and take them to the campus medical clinic or any other medical appointment in the Quad City area.