President's Cabinet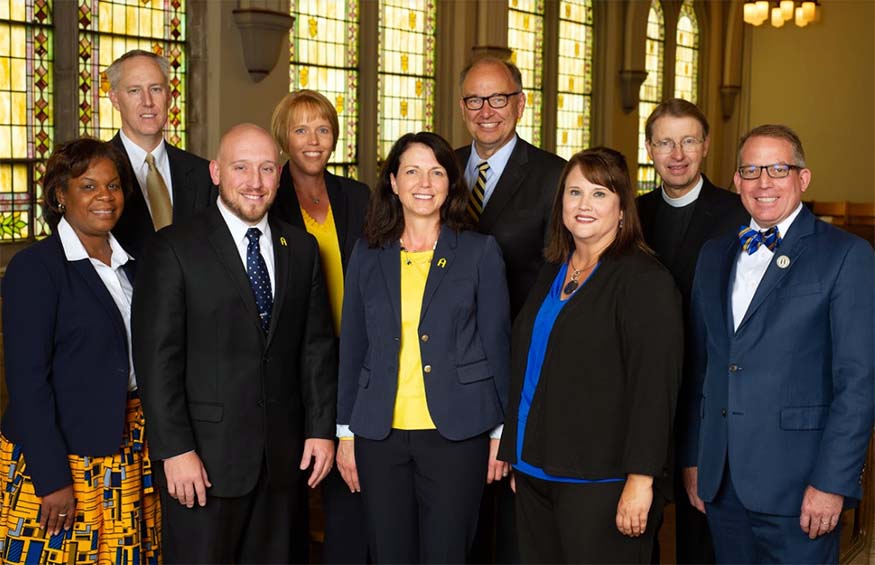 The President's Cabinet is the group of senior officers of the college that meets regularly with President Steve Bahls throughout the academic year.
The Cabinet includes:
Kirk Anderson, chief financial officer and vice president of administration
Kent Barnds, vice president of enrollment, communication and planning.
Wes Brooks, dean and vice president of student life.
Sheri L. Curran, general counsel.
Wendy Hilton-Morrow, vice president of academic affairs, provost and dean of the college.
Richard W. Priggie, campus chaplain and Lutheran Brotherhood Chaplaincy Chair.
Keri Rursch, assistant vice president of communications and marketing.
Monica Smith, vice president of diversity, equity and inclusion.